Ethical & Legal Considerations in Psychedelic Integration Therapy
Online workshop
Refund Policy
Contact the organizer to request a refund.
About this event
Online Webinar:
There is an increasing demand from clients seeking therapeutic support in their personal use of psychedelics. However, many clinicians interested in psychedelic preparation and integration are unsure as to how to provide these services as psychedelics mostly remain illegal. In this workshop, we will outline legal and ethical frameworks relevant to providing therapy to clients around their personal use of psychedelics, as well as describe how harm reduction approaches are suitable for this developing clinical area.
We will review the most common ethical and legal risks for therapists engaging in this work and steps to mitigate these risks. This workshop will also describe some of the benefits and rewards that are involved in offering this type of therapy to clients, as well as some of the challenges. Finally, we will discuss common decision points, provide reflection questions for clinicians considering involvement in psychedelic integration therapy, and suggest next steps for further training and education. Workshop participants will also be able to practice with newly learned ideas and methods using a case example.
This workshop is based on extensive research and writing we have conducted into the legal and ethical issues of working with psychedelics in the current regulatory climate, as well as clinical practice doing harm reduction and integration therapy with psychedelics. It is informed by consultation with multiple experts on harm reduction, as well as attorneys knowledgeable about criminal and civil matters relating to drug use and professional practice.
AUDIENCE: The workshop is aimed at health care professionals who are considering or are currently offering psychedelic integration or harm reduction therapy.
REGISTRATION
Registration is online. Presentations will be recorded and sent to anyone who registers for the event. Recordings will be available on YouTube for 30 days.
Scholarships: We reserve a number of partial scholarships for potential attendees who could not otherwise afford to come. We give particular priority given to those who would add diverse and under represented voices to our field. To submit an application, please click here.
CE CREDITS
2 CE credits for therapists (with the purchase of Professionals with CE Certificate ticket and live attendance of the entire workshop).
LEARNING OBJECTIVES
After attending this training, participants will be able to:
Describe the main risks in engaging in psychedelic harm reduction and integration therapy with clients.
Identify steps that they can take to mitigate such risks in their own clinical practice.
List their main reasons for engaging in this type of clinical work, as well as their main concerns.
Refund/cancellation policy:
We charge a $15 administration fee for cancellations made by participants more than two weeks before the training event. For cancellations within two weeks of the training event, we will refund 50% of the tuition. Alternately, participants may elect to apply 100% of their tuition to a future training event. No refunds will be given after training events.
Special Accommodations:
Please contact us if you need accommodations to enable you to fully participate in the workshop. We will work with you and do our best to find a way to ensure your participation.
To stay up to date on all the different workshops we offer, you can join our newsletter here.
Portland Psychotherapy is also hosting a monthly workshop series, Therapy and Research in Psychedelic Science (TRIPS), that features presentations for healthcare professionals who are interested in learning more about psychedelics from an empirical perspective. It also serves as a fundraiser for our MDMA-assisted psychotherapy for social anxiety disorder clinical trial beginning in the Fall of 2021. Check it out and sign up for it here.
WORKSHOP LEADERS
Dr. Brian Pilecki is a clinical psychologist at Portland Psychotherapy that specializes in the treatment of anxiety disorders (OCD, generalized anxiety, social anxiety, panic disorder), trauma and PTSD, and matters related to the use of psychedelics. He completed a post-doctoral fellowship at The Warren Alpert Medical School of Brown University and practices from an orientation based in Acceptance and Commitment Therapy (ACT). Brian also has extensive experience in the areas of mindfulness and meditation, and incorporates them into his therapy with clients. He is an active researcher and has published on topics such as anxiety disorders, mindfulness, and the relationship between theory and practice in psychotherapy. At Portland Psychotherapy, Brian is also involved in research in the use of psychedelics for the treatment of mental health problems.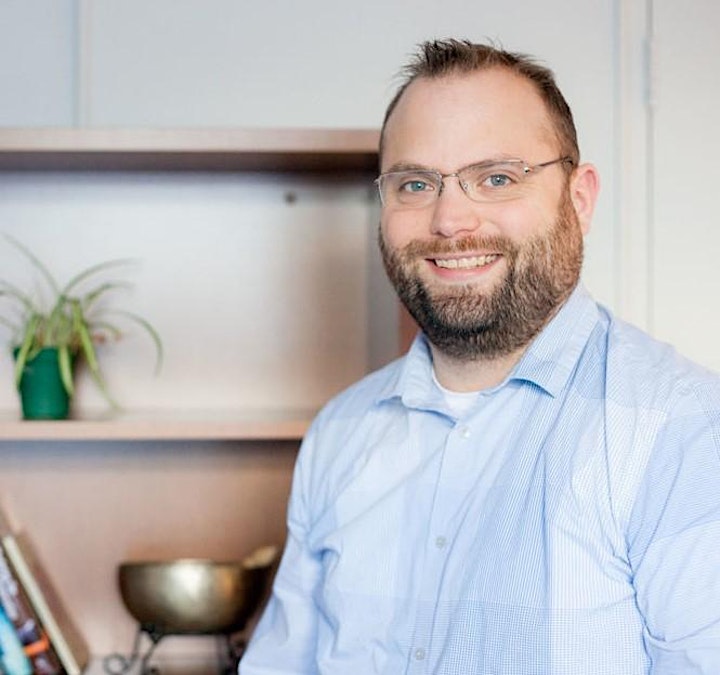 Jason Luoma, Ph.D.  is CEO of Portland Psychotherapy in Portland, OR. His research focuses on shame, self-stigma, connection, and the application of ACT and psychedelic assisted therapy as an intervention shame and increasing self-compassion. He is currently organizing a clinical trial of MDMA-assisted psychotherapy for social anxiety disorder that looks like it may be the first trial of psychedelic assisted therapy in the Pacific Northwest. He also recently organized a special section on psychedelic assisted therapy and contextual behavioral science. He's an internationally recognized trainer in ACT, former chair of the ACT training committee, and past president of the Association for Contextual Behavioral Science. He has over 60 publications including co-authoring two books: Learning Acceptance and Commitment Therapy  and  Values in Therapy: A Clinician's Guide to Helping Clients Explore Values, Increase Psychological Flexibility, and Live a More Meaningful Life. His work on shame and compassion can be read at www.actwithcompassion.com.