Ethical, Legal, and Relational Risks of Integrating Individual and Couple/Family Therapy in EFT

Saturday, May 2, 2020 from 8:30 AM to 12:00 PM
Event Details
Ethical, Legal, and Relational Risks of Integrating Individual and Couple/Family Therapy in EFT
with Keith Cross, PhD EFT Therapist & AZEFT Board Member
When working with individual clients, EFT clinicians may include a partner or family member(s) in the process or, when working with a couple or family, may concurrently see one of the family members individually. However,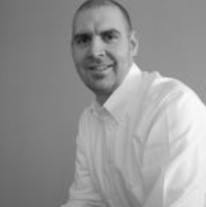 many EFT clinicians are not aware of the many legal, ethical, and relational risks to either of these scenarios. Clinicians often fail to consider how to manage information from the original counseling relationship in sessions with the new relationship (e.g. is the information from individual sessions acceptable to discuss in couple/family sessions or is it kept "secret"/confidential)? Additionally, how does the clinician maintain the client's (or clients') records (i.e. one record for the family or couple, or different records for each member) and what procedure and diagnosis code should be used for insurance reimbursement (i.e. does the clinician code for couples counseling with a V-code knowing insurance will not likely reimburse or does the clinician code for an individual session and diagnosis so that the client can use insurance)?
Do these considerations change if the shift from individual to couple/family (or vice versa) is temporary (i.e. one, two, or five sessions)? What are the risks of maintaining an ongoing, concurrent counseling process with both the couple/family and the individual client? Finally, how does the clinician know whether it is ethical to make the shift and what are the legal implications and the relational consequences? These are some of the many questions that will be addressed in this Community Workshop, aimed primarily at the legal risks (i.e. the malpractice and state rules implications) and ethical realities/risks/ consequences (relying primarily on the APA, ACA and AAMFT Codes of Ethics) of EFT clinicians who engage and/or transition to/from individual and couple/family work.
Objectives: (1) Participants will be able to identify the ethical risks of combining individual and couple/ family counseling; (2) Participants will know the specific State of Arizona statutes and rules that apply when combining individual and couple/family counseling; and (3) Participants will be able to identify the potential effects on the client-therapist relationship when combining individual and couple/family counseling.
This workshop is intended to fulfill the 3 Ethics CEs required for BBHE License Renewal 
      Date:             Saturday, May 2, 2020
      Time:             8:30am - 9:00 am    Registration & Networking (bring business cards!)
                            9:00am - 12:00pm  Community Workshop
       Location:      24th Street Conference Center, 1841 N. 24th Street, Phoenix 85008
Cost:                   Member                                    Non-Member
                   $25 online preregister              $30 online preregister
                   $30  at the door                        $35  at the door
                           * Cost includes an attendance certificate for 3 hours
Save This Event
When & Where

24th Street Conference Center
1841 N. 24th Street
Phoenix, AZ 85008


Saturday, May 2, 2020 from 8:30 AM to 12:00 PM
Add to my calendar
Organizer
AZEFT is dedicated to serve
♡ Arizona therapists
♡ Couples and families in our community

Who We Are
AZEFT members are Arizona licensed therapists and counselors committed to providing the best therapy for couples and families. We practice Emotionally Focused Couple Therapy because we believe this is the most effective therapy model for healing distressed couples, rebuilding security and respect, and fostering loving relationships that last.

Current Leadership
The community is led by a volunteer board of EFT Therapists. Selection for, and retention of, these board positions is determined by the ongoing demonstration of consistent service to the AZEFT Community.