Description
Ethical Decision-Making When Working with Children & Families (2 CE Credits)
Friday, January 25, 2019 at 9:00am to 12:00pm
Intuition Wellness Center | 5675 N. Oracle Rd., Ste. 3101 | Tucson, AZ 85704 | 520-333-3320
Description of Program: Navigating clinical practice ethics can be challenging enough when working with individual adult clients but it can become an ethical and legal minefield when working with children, teens, and families. This seminar will review ethical codes as well as federal and state laws pertaining to clinical work with children, teens and families. Most importantly, this seminar will teach and help participants develop risk management practices that they can incorporate into their clinical and business practices that will help participants avoid board complaints.
9:00 AM -10:00 PM Exhibitors, Registration, Refreshments, Networking
10:00 AM -12:00 PM Lecture and Discussion | Yoendry Torres, Psy.D.
12:00 PM Complete Evaluations

Educational Objectives: After attending this intermediate level program in full, participants will be able to:
Identify ethical standards with direct application to working with children and adolescents.

Identify laws that pertain to behavioral health providers working with children and adolescents.

Evaluate and mitigate risk of unprofessional conduct and ethical or legal violations through application of a structured decision-making model.
Presenter: Yoendry Torres, Psy.D., is a bilingual licensed clinical psychologist. He obtained his doctorate degree in clinical psychology (Psy.D.) with advanced training in family systems from The Chicago School of Professional Psychology. As the co-founder and clinical psychologist at Intuition Wellness Center, Dr. Torres provides psychotherapy to children, teens, adults, and their families. In addition, Dr. Torres offers individual clinical supervision and group ethics, business and marketing consultation to other healthcare professionals in private practice.
Fees: Admission includes refreshments. While you may pay at the door, you are encouraged to register by January 24, 2019 so that we may better plan seating and refreshments. Refunds are honored with written notice at least 24-hours before the date of the seminar. Contact Gina Babunovic, Practice Administrator, at 520-333-3320 to negotiate fees, if needed.
Participants: This workshop is open to all psychologists and mental health professionals interested in learning more about ethical decision-making when working with children and families and risk management practices to avoid board complaints. This program is intended for those with an intermediate level of knowledge and experience.
Continuing Education: This program is available for 2.0 continuing education credits. Participants must attend 100% of the seminar. Upon completion of a program evaluation form, a certificate will be issued. This serves as documentation of attendance for all participants. Intuition Wellness Center, PLLC is approved by the American Psychological Association to sponsor continuing education for psychologists. Intuition Wellness Center, PLLC maintains responsibility for the program and its content. Intuition Wellness Center, PLLC is committed to accessibility and non-discrimination in continuing education activities and will conduct all activities in conformity with the American Psychological Association's Ethical Principles for Psychologists. If participants have special needs, reasonable efforts will be made to accommodate them. Contact Gina Babunovic, Practice Administrator, at 520-333-3320 with questions, concerns or to request special accommodations. There is no commercial support for this program nor are there any relationships between the CE Sponsor, presenting organization, presenter, program content, research, grants, or other funding that could reasonably be construed as conflicts of interest.
Thank You to Our Exhibitor/Partners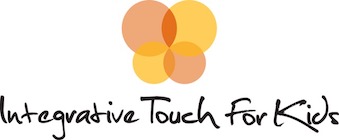 Directions: Intuition Wellness Center is located in the office complex on the northwest corner of N. Oracle Rd. and Roller Coaster Rd. The buildings numbered 5671, 5675 and 5669 are visible from N. Oracle. We are in the north building of three in the complex on the first floor. The entry is near the elevator.