Ethical Considerations in the Clinical Response to Violence and Abuse, Pres...
Sales Have Ended
Ticket sales have ended
Thank you for your order! You are now registered for this training. We look forward to seeing you there.
Sales Have Ended
Ticket sales have ended
Thank you for your order! You are now registered for this training. We look forward to seeing you there.
Description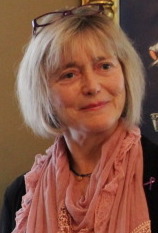 This workshop will help clinicians and behavioral health organizations identify and respond to common ethical issues in the context of family and intimate partner violence. Since technology plays a significant role in clients' lives and in or practices, we include ethical guidlelines for technology use and responses to digital abuse.
At the conclusion of this workshop, participants will:
- Be aware of the ethical standards for common issues that arise in the behavioral health response to clients with currrent or past exposure to violence and abuse;
- Have a summary understanding of ethical issues in: scope of practice; IPV risk assessment; confidentiality and privilege; safety planning; record management; justice system liaison; digital/technological risk, as well as best practive policy recommentations for behavioral health agencies or practices;
- Have trauma-informed, safety-focused behavioral health strategies for clinicians and practices for ethical concerns asiring in the context of intimate partner violence;
- Know where to find additional resources and advocacy services as needed.
This workshop has content relevant for clinicians who are preparing to meeting Maine licensing requirements for ethics and for family and intimate partner violence education.
AGENDA
- 8:00 - 8:30: Continental Breakfast and Registration
- 8:30 - 10:30: Setting the Frame: Ethical standards and common ethical issues when violence and/or abuse are present.
- 10:30 - 10:45: Break
- 10:45 - 12:00: Ethical policy and protocol for the clinical/technology interface when abuse is present. Orientation to current technology: the use and potential abuse of social media, texting, sexting, GPS and more.
- 12:00 - 1:00: Lunch and networking discussions.
- 1:00 - 1:30: Defining the scope of practice: Risk Assessment and safety strategies.
- 1:30 - 3:00: Clinical response pathways for survivors and abusers; Diagnosis, treatment modalities, documentation, confidentiality.
- 3:00 - 3:45: Self Care: Ethical requirements for self-care; is your organization/practice trauma-influenced or trauma-informed?
- 3:45 - 4:00: Conference Summary and Certificate Distribution.
Julie Colpitts, LCSW Julie is currently a deputy director at the National Network to End Domestic Violence and sits on the national IPV Prevention Council. She was formerly the Executive Director of the Maine Coalition to End Domestic Violence where she chaired the Maine Commission on Domestic and Sexual Violence, sat on the Maine Domestic Abuse Homicide Review Panel and the Justice Advisory Council. She provides trainings nationally on responses to domestic violence, on healing for traumatized organizations and individuals and is on faculty at Simmons College Graduate School of Social Work. Prior to her anti-violence work, Julie developed behavioral health systems of care for adolescents, children and families experiencing traumatic stress.