Ethical Brew presents: VANCE GILBERT with special guest Kirsten Maxwell

Saturday, April 22, 2017 from 8:00 PM to 10:30 PM (EDT)
Event Details
The Ethical Culture Society of Bergen County
687 Larch Avenue
Teaneck, NJ 07666
For more info: www.ethicalbrew.org or call, 201-836-5187
 ETHICAL BREW is a live music venue located in Teaneck, NJ, dedicated to serving up a quality blend of folk & indie performers in an intimate and welcoming environment. Fifty percent of the proceeds from each show are allocated to funding worthy social action projects and charities that reflect the humanist values of the Ethical Culture Society of Bergen County. Past beneficiaries include whyhunger, Edeyo Foundation (Haiti), Heifer International, Bergen County Sanctuary Committee, Ramapo-Bergen Animal Sanctuary, Doctors Without Borders, Earthjustice. 
Ethical Brew is proud to present Live In Concert:
VANCE GILBERT with special guest Kristen Maxwell

Earth Day Show... Proceeds from this performance will be donated to: 350.org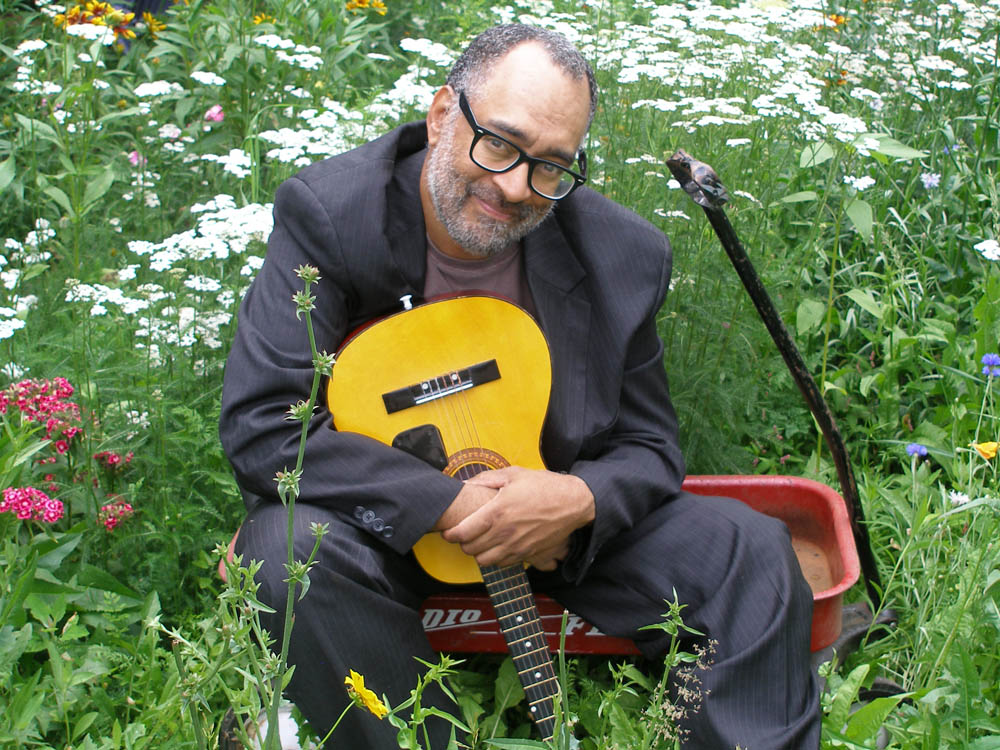 Vance Gilbert

Can something be wry, aching, hysterical, evocative, provocative, fun, beautifully sung, and consummately played all at once? Can it? That'd be Vance Gilbert!
Vance Gilbert burst onto the singer/songwriter scene in the early 90's when buzz started spreading in the folk clubs of Boston about an ex-multicultural arts teacher who was knocking 'em dead at open mics. Born and raised in the Philadelphia area, Vance started out hoping to be a jazz singer, and then discovered his affinity for the storytelling sensibilities of acoustic folk music. Once word got out about Gilbert's stage-owning singing and playing, Shawn Colvin invited him to be special guest on her Fat City Tour. Noted not only for being the ever consummate performer, Gilbert has recorded 12 albums, including 4 for Philo/Rounder Records and a duo album with friend Ellis Paul. Along with being opener of choice for artists as varied as Aretha Franklin, Arlo Guthrie, and Anita Baker, 2006 and 2007 found Gilbert opening 140+ shows for comedian George Carlin. Most recently he's the opener of choice for Paul Reiser and The Subdudes.
Considered by many to be an integral part of the national folk scene, Gilbert's approach to the acoustic singer songwriter idiom is significant. Gilbert's compositions, while frequently employing sophisticated melodies and harmonies that attest to his jazz roots, remain sublime attestations to the storyteller's craft. He even has a tune on a Grammy Nominated children's album. How rounded is that?
Vance in the press...
"...the voice of an angel, the wit of a devil, and the guitar playing of a god..."
- Fort Worth Star-Telegram
"Gilbert took the stage, accompanied only by an acoustic guitar, a whimsical sense of humor, and an astonishingly smooth, pure tenor voice. But that proved to be more than enough."
- Chicago Tribune
"His catchy, pop friendly melodies support keenly crafted, hard-hitting lyrics. His guitar is supple, his milk-warm tenor honest and gently acrobatic. He is that rare performer for whom people lean forward in their seats as eagerly between songs as they do during them."
The Boston Globe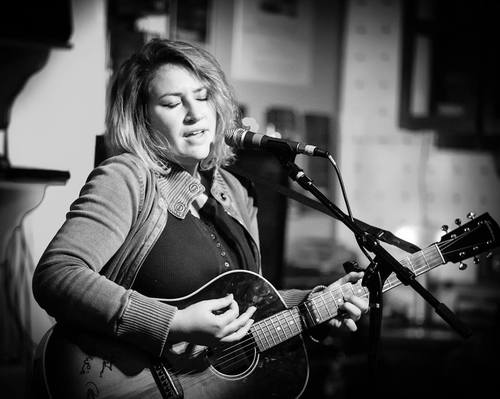 Kristen Maxwell

Based on Long Island, Kirsten Maxwell has made great strides since diving head first into her career. She is often compared to Joan Baez, Judy Collins and Joni Mitchell, for her soaring vocals and retro-folk style. Kirsten gives everything to her live performances and has been described as "making love to the audience". Although her self-taught guitar chops are minimal, she plays with such delicacy and taste that the guitar seems to be extension of her body. Her delivery creates a level of intimacy that welcomes new audiences in like old friends. With a quick wit and commanding stage presence, Kirsten gives the impression of being more accomplished than her 24 years.
In April 2015, she independently released her debut album, Crimson. It has been met with great success and fans await her highly anticipated EP, to be released this Spring.
"... Kirsten Maxwell's clear soprano rings out in a way that would make Judy Collins and Joan Baez approve. She backs that up with skillful guitar playing and a growing collection of well-crafted songs. It's exciting to imagine what the future holds for her. "
- John Platt, "Sunday Supper" WFUV
"It was love at first listen! Not just Kirsten's gorgeous voice but her well crafted songs about the intricacies of love and relationships Crimson is a must listen."
- Joltin Joe, Radio Nowhere On WMSC
"Her exceptional vocal range, lilting melodies and heartfelt performance is the perfect match for her songs. 'Crimson' will take you on a journey through familiar moments in life and have you nodding your head in agreement. The best part is that this is only the beginning."
- Artie Martello, Mostly Folk Podcast, Halcottsville, NY
Have questions about Ethical Brew presents: VANCE GILBERT with special guest Kirsten Maxwell?
Contact Ethical Brew
When & Where

The Ethical Culture Society of Bergen County
687 Larch Avenue
Teaneck, NJ 07666


Saturday, April 22, 2017 from 8:00 PM to 10:30 PM (EDT)
Add to my calendar
Organizer
Ethical Brew is a live music venue located in Teaneck, NJ, dedicated to serving up a quality blend of live music and social action in an intimate and welcoming environment. Ethical Brew is an all-volunteer organization. Fifty percent of the proceeds from each show are allocated to funding worthy social action projects, charities, organizations and progressive causes selected by the Artist. The remaining 50% helps to fund initiatives of the Ethical Culture Society, a non-profit organization.