Ethical Brew presents: The Kennedys with special guest Frank Lombardi

Saturday, February 17, 2018 from 8:00 PM to 10:30 PM (EST)
Event Details
The Ethical Culture Society of Bergen County
687 Larch Avenue
Teaneck, NJ 07666
For more info call, 201-836-5187
 ETHICAL BREW is a live music venue located in Teaneck, NJ, dedicated to serving up a quality blend of folk & indie performers in an intimate and welcoming environment. Fifty percent of the proceeds from each show are allocated to funding worthy social action projects and charities that reflect the humanist values of the Ethical Culture Society of Bergen County. Past beneficiaries include whyhunger, Edeyo Foundation (Haiti), Heifer International, Bergen County Sanctuary Committee, Ramapo-Bergen Animal Sanctuary, Doctors Without Borders, Earthjustice. 
Ethical Brew is proud to present Live In Concert:
The Kennedys with Special Guest Frank Lombardi 
Proceeds from this performance will be donated to: Northern New Jersey Sanctuary Coalition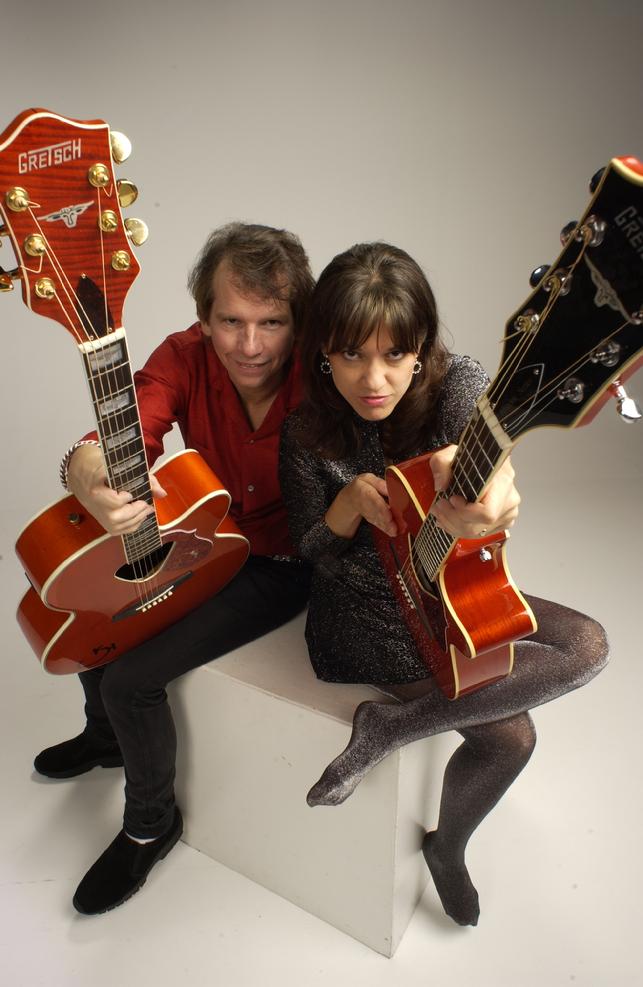 The Kennedys

Pete and Maura Kennedy are a contemporary folk duo who color their original songs with musical and lyrical references that point to the great music of the 1960s; The Beatles, The Byrds, Buddy Holly, and the Everly Brothers figure prominently in their songs, and in their choice of cover material. Based in Greenwich Village, the two celebrated, in 2015, their twentieth year as a married couple and and musical duo. Two decades on the road, both on their own and as members of Nanci Griffith's Blue Moon Orchestra, have led them to many venues, including Carnegie Hall, The Newport and Philadelphia Folk Festivals, and Royal Albert Hall in London. Prior to moving to New York City, they were based in Austin Texas, and Washington DC. In DC, they were Artists-in-Residence at The Kennedy Center for the Performing Arts, and were the recipients of twenty Wammy awards, including "Artists of the Year". In 1993, Pete was awarded a Grammy certificate for his participation as lead guitarist on Nanci Griffith's "Other Voices, Other Rooms".
The Kennedy have released fifteen CDs, including three in 2015.
Here's what folks are saying about The Kennedys ...

JIM FARBER IS FLOORED BY THE KENNEDYS...Maura Kennedy's voice rests wistfully on music that makes Burt Bacharach-style somber pop.
Jim Farber - New York Daily News

Byrdsy jangle and boy-girl harmonies...irresistible
Rolling Stone Magazine

The Kennedys are worthy of the title First Couple of American Folk and Americana.
Lee Zimmeraman - No Depression

Just in from one of the best gigs I have seen this year. The Kennedys were superb at The Loft tonight. Wonderful music and a great U2 cover in Wild Honey. Anyone who missed it missed a treat of a gig. Hope they come back again soon.
John O'Regan - Freelance Music Journalist/Broadcaster/Lecturer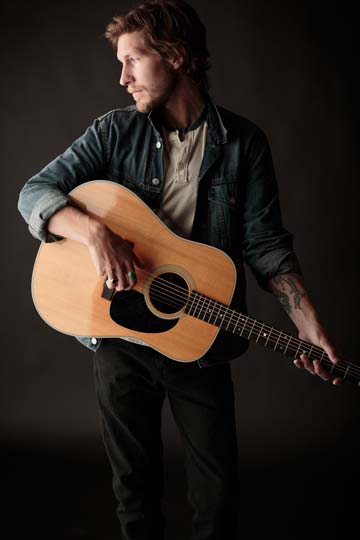 Frank Lombardi
The progeny of a long line of musicians, Frank Lombardi grew up surrounded by music, whether as a toddler watching his grandfather play the accordion, or as a youngster listening to his father play the family's baby grand piano, With music in his DNA, it's no surprise that this South Jersey native is making a name for himself as an emerging talent on the folk/acoustic scene. While Frank's early influences - folk heroes such as Bob Dylan, Neil Young and Arlo Guthrie, are clearly channeled in his troubadour style, his synthesis of a newer genre of folk-inspired writers - Ryan Adams, David Gray, Wilco, and My Morning Jacket, to name a few -- make for a unique hybrid that bridges that gap between generations. Frank finds his songwriting inspiration most often within the scope of imperfection and human failure, perceived within the self or society at large. His debut album, Whiskey and the Mourning After, released in late 2014.
Words of praise from those in the know...

"He's got the type of voice that makes you stop what you're doing and turn and look. I know because that's what happened the first time I heard him at a sound check"
Bill Brandenburg
Music on Main Street

"I love watching audiences respond to Frank Lombardi's compelling and powerful songs..And his voice will totally blow you away! He is an artist not to be missed"
Gail Prusslin
Outpost in the Burbs
For More About Frank Lombardi: www.francislombardi.com
Have questions about Ethical Brew presents: The Kennedys with special guest Frank Lombardi?
Contact Ethical Brew
When & Where

The Ethical Culture Society of Bergen County
687 Larch Avenue
Teaneck, NJ 07666


Saturday, February 17, 2018 from 8:00 PM to 10:30 PM (EST)
Add to my calendar
Organizer
Ethical Brew is a live music venue located in Teaneck, NJ, dedicated to serving up a quality blend of live music and social action in an intimate and welcoming environment. Ethical Brew is an all-volunteer organization. Fifty percent of the proceeds from each show are allocated to funding worthy social action projects, charities, organizations and progressive causes selected by the Artist. The remaining 50% helps to fund initiatives of the Ethical Culture Society, a non-profit organization.