Ethical Brew presents: Seth Glier with special guest Davey O

Saturday, March 10, 2018 from 8:00 PM to 10:30 PM (EST)
Event Details
The Ethical Culture Society of Bergen County
687 Larch Avenue
Teaneck, NJ 07666
For more info call, 201-836-5187
 ETHICAL BREW is a live music venue located in Teaneck, NJ, dedicated to serving up a quality blend of folk & indie performers in an intimate and welcoming environment. Fifty percent of the proceeds from each show are allocated to funding worthy social action projects and charities that reflect the humanist values of the Ethical Culture Society of Bergen County. Past beneficiaries include whyhunger, Edeyo Foundation (Haiti), Heifer International, Bergen County Sanctuary Committee, Ramapo-Bergen Animal Sanctuary, Doctors Without Borders, Earthjustice. 
Ethical Brew is proud to present Live In Concert:
Seth Glier with special guest: Davey O
Proceeds from this performance will be donated to: TBA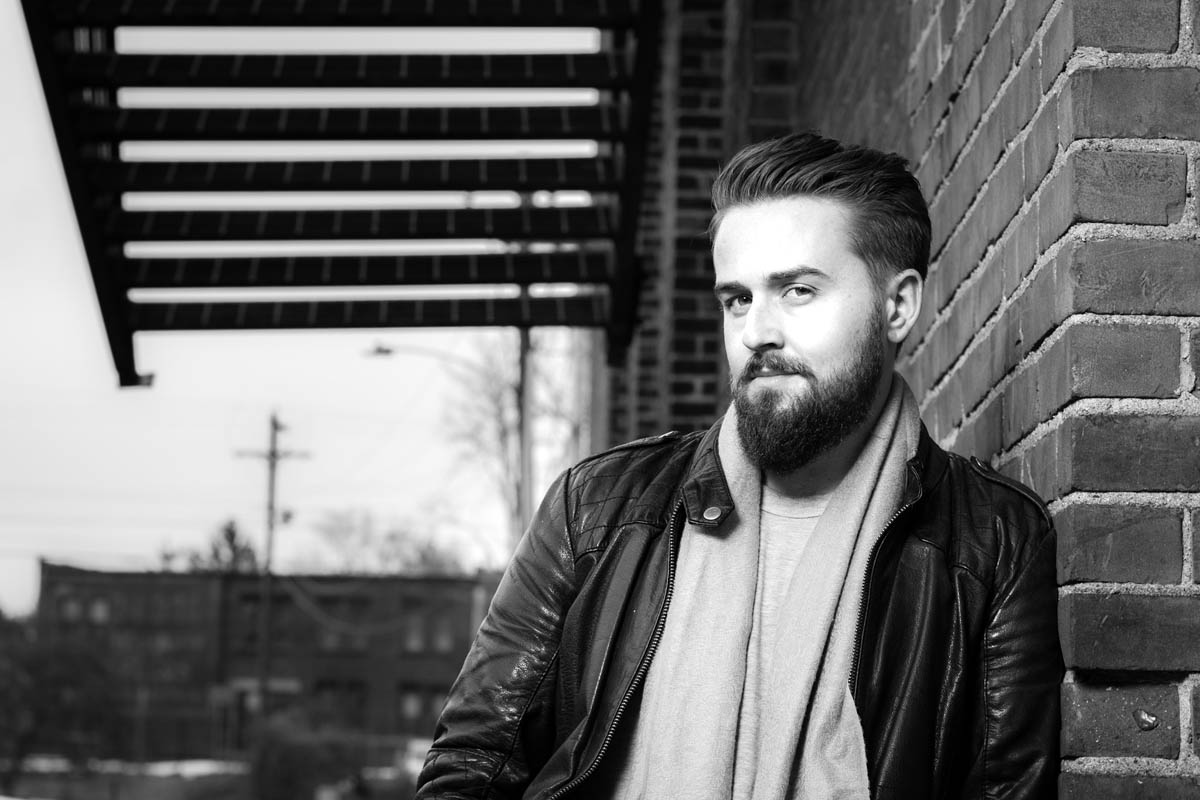 Seth Glier
Seth Glier's new album Birds is steeped in conflict and contradictions. There's grief and loss, but also strength and resilience; doubt and dismay, but also a sense of optimism as Glier confronts heavy topics and wrestles them into the daylight.
Glier (pronounced "Gleer") recorded Birds in an airy loft in western Massachusetts outfitted with a grand piano and floor-to-ceiling windows. Birds roost just outside those windows, on the roof of the converted mill building where he lives, and they became his sympathetic audience while Glier made the album. "I felt a tremendous amount of comfort talking to the Birds," he says "I'd check in with them regularly to see how they thought things were going so far."
Birds is Glier's fifth album, and the latest entry in a burgeoning career that has included a Grammy nomination and a pair of Independent Music Awards while touring with artists including Ani DiFranco and Ryan Adams.
The songs on Birds range from personal to political, and are bound together by the awareness that our world is a fragile place that is all the more magical for it. Glier makes that point on a large scale with "Water on Fire," a terse, grinding tune that opens with a cynical reworking of a Ray Charles lyric as Glier uses fracking to dig into the false equivalence between freedom and capitalism. "Hasn't Hit Me Yet" has a more visceral, intimate approach: the soulful slow jam, full of warm guitars and multi-tracked vocals, is about the death of Glier's autistic brother.
Together, those songs represent the opposite poles of Birds. "I was really trying to explore connections on this record," Glier says. Among those connections is the one between race and the criminal justice system on "Justice for All," a raw chain-gang stomp that sounds almost like an old field recording. "Like I Do" takes a more oblique tack, drawing out feelings of anger through the use of noisy synthesizers and fuzzed-out bass pads.
The songs on Birds reflect a scope of sound and style: the title track is lush and & orchestral, for example, while "Too Much Water" pairs Glier's voice and piano with subtle accompaniment from horns, for a classic, elegant feel that calls to mind Harry Nilsson in the early '70s. "People Like Us" is jaunty and up-tempo, while the trebly guitar arpeggios and moaning saxophone on "Just Because I Can" sound like a sock-hop slow dance, until you zero in on lyrics delivered by a narrator who dynamites his domestic bliss simply for the power trip. Conflict. Contradiction.
Even the cover tune, a reimagined version of Buffalo Springfield's "For What It's Worth," evokes urgency. "Although it was written 50 years ago, it's still about what's happening right now," Glier says.
Birds began taking shape after Glier lost his brother, Jamie, who died in October 2015, and inspired a TED Talk performance that Glier gave in 2016. "My brother passing away was a huge component of where I was and what I was looking for," Glier says. "In particular, I was looking for meanings, wanting his life to mean more than just being over."
For a long time afterward, Glier passed the time by writing songs and inspecting each melody with the feathered fellows by his windowsill. Instead of recording the album in a Los Angeles studio, as he did on his 2015 album If I Could Change One Thing, he decided to make Birds at home.
"I thought that I should just stay close to the windows here," Glier says. "I think this sort of happened by accident, but by the time I started recording the record, it was fall in New England, which is a profoundly beautiful death. The air is full of honesty, the sky is full of geese, and there is bright gorgeousness woven into the dying of things. It all seeped into the textures of this record."
Press about Seth:
"Grammy-nominated musician Seth Glier continues to gain momentum" - Paste Magazine
"Singer with an exquisite tenor echoes Bruce Springsteen and Billy Joel." - USA TODAY
"this material sounds like nothing if not classics in waiting...it's the essence of perfection" - BLURT Magazine
"this young blood wields an old-soul air...Discover a new generation of great with Seth Glier's 'The Next Right Thing'" - Huffington Post
"An adept song craftsman elegantly emotional vocalist...harkening back to early pop/rock tradition of Billy Joel and early Springsteen." - iTunes Editorial

Fror More about Seth: www.sethglier.com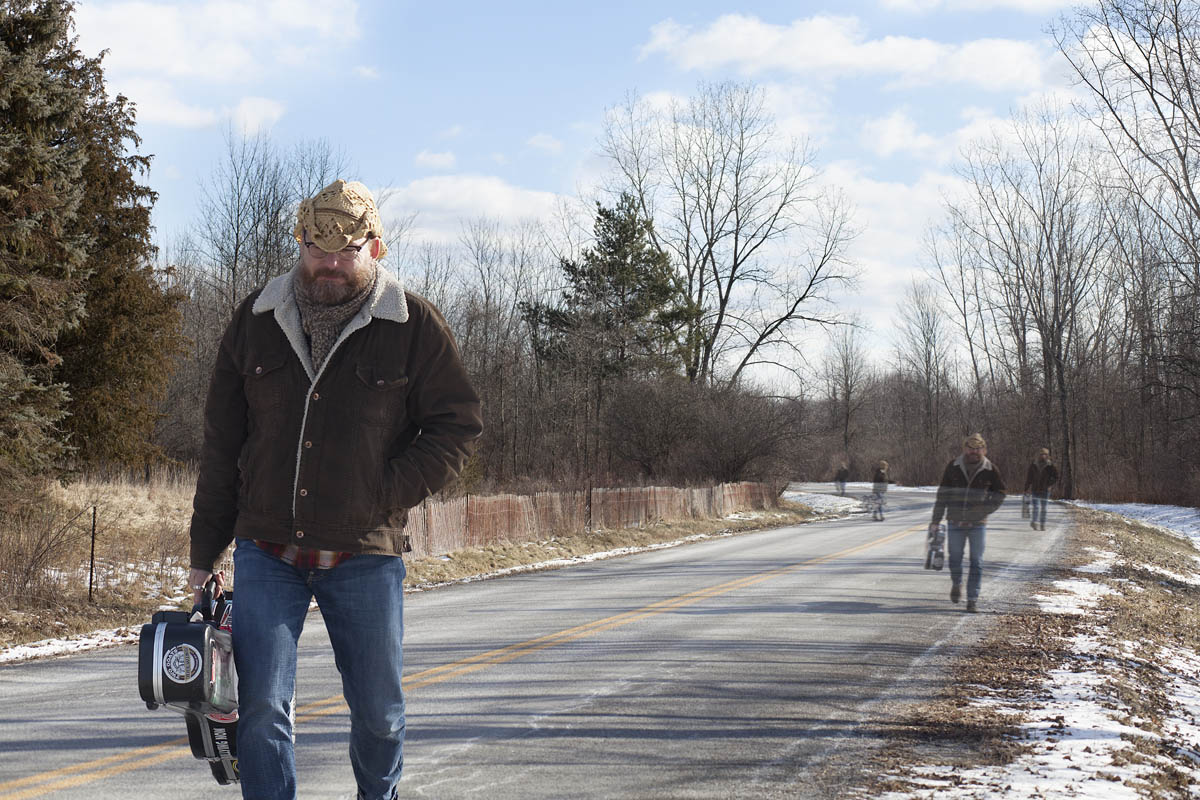 Davey O
Equal parts songwriter and storyteller, Buffalo's Davey O. has been recognized on a national level for his past two CD releases with multiple honors among the "best of" lists of several Folk & Roots radio stations, and as a 2013 New Folk Finalist at the prestigious Kerrville Folk Festival. Davey has also earned the respect of his peers for his incredible work ethic, performing between 120 - 140 dates per year, and for his constant dedication to the art of song craft. With a journalist's eye for detail and poet's ear for the well-turned observation, Davey O. finds the universal in the particular, turning day-to-day minutiae into dusty paeans to the indomitability of the human spirit. With each tale another slice of life examined.
Davey is looking to build on the success of his previous release "No Passengers," (2014 Top 25 of 100 albums Roots Music Report, Best of 2014 - WHRW, WAMC, The Sundilla Radio Hour, WMSC, Radio Crystal Blue, WVPE ) with the 2017 release of "A Bright Horizon Line" (Top 20 Album, Folk DJ List, April 2017) - his new, full length CD. Joined by veteran folk artists Tracy Grammer (background vocals), and Pat Wictor (dobro), as well as up and coming artists Matt Nakoa (piano), and Eric Lee (mandolin, fiddle), "A Bright Horizon Line" is a collection of 10 tracks (9 original compositions, and a cover of the Crowded House classic "Don't Dream It's Over") - each one taking the listener on an adventure via music and words, strung along the common thread of this journey we are all on. Co-produced with Neale Eckstein at Fox Run Studios, the production values and arrangements are clear, concise, and cinematic in their quality, successfully capturing the elements of both contemporary and traditional folk music.
* 2016 Nominee - SAMF Jim Lauderdale Songwriter of the Year Award
* 2015 NERFA Suzi Wollenburg DJ Showcase Selection
* 2015 Finalist - 32nd annual Mid-Atlantic Song Contest
* 2013 Kerrville New Folk Songwriting Finalist
* 2013 Best New Artist - Radio Crystal Blue, Tacoma, PA
* Latest CD, "No Passengers" - "Best of 2014" honors from WMSC (Montclair, NJ), WAMC (Albany, NY), Troy Public Radio (Auburn, AL), Radio Crystal Blue (Tacoma, WA), WVPE (Elkhart, IN) and WHRW (Binghamton, NY)
* "No Passengers" - 12 consecutive weeks as a Top 25 Contemporary Folk Album on the Roots Music Reports, debuting at #3, and placement among the Top 100 Contemporary Folk Albums of 2014
Press quotes -
"One of these artists who takes a modicum of musical coal and squeezes it hard enough to produce some diamonds is the acclaimed singer-songwriter Davey O who has supported many top tier artists throughout his career. His new ten-song collection "...a bright horizon line," is a continuation of this concise singer-songwriter's testament of absorbing story songs." - John Apice, No Depression
"(with "A Bright Horizon Line"), this modern day troubadour has released another stellar album of Americana Roots music from the heart and the head....The album seems to form a cinematic passage that is rewarding for both the artist and the listener" - Bob Silvestri, Best of WNY.com
"Davey O. crafts intimate, folk-and country-based slices of a life examined. With a journalist's eye for detail and poet's ear for the well-turned observation, he finds the universal in the particular, turning day-to-day minutiae into dusty paeans to the indomitability of the human spirit." - Jeff Miers, The Buffalo News
"a rare voice for the actual struggling everyday people of this world--not filtered through legend or tradition, but as actually and personally experienced" - Sarah Craig, Manager, Caffe Lena
For more about Davey O: www.daveyo.com
Have questions about Ethical Brew presents: Seth Glier with special guest Davey O?
Contact Ethical Brew
When & Where

The Ethical Culture Society of Bergen County
687 Larch Avenue
Teaneck, NJ 07666


Saturday, March 10, 2018 from 8:00 PM to 10:30 PM (EST)
Add to my calendar
Organizer
Ethical Brew is a live music venue located in Teaneck, NJ, dedicated to serving up a quality blend of live music and social action in an intimate and welcoming environment. Ethical Brew is an all-volunteer organization. Fifty percent of the proceeds from each show are allocated to funding worthy social action projects, charities, organizations and progressive causes selected by the Artist. The remaining 50% helps to fund initiatives of the Ethical Culture Society, a non-profit organization.