Ethical Brew presents: Peter Calo/Trina Hamlin

Saturday, January 13, 2018 from 8:00 PM to 10:30 PM (EST)
Event Details
The Ethical Culture Society of Bergen County
687 Larch Avenue
Teaneck, NJ 07666
For more info: www.ethicalbrew.org or call, 201-836-5187
 ETHICAL BREW is a live music venue located in Teaneck, NJ, dedicated to serving up a quality blend of folk & indie performers in an intimate and welcoming environment. Fifty percent of the proceeds from each show are allocated to funding worthy social action projects and charities selected by the Artist. The remaining 50% fund progessive projects of the Ethical Culture Society of Bergen County. Past beneficiaries include whyhunger, Edeyo Foundation (Haiti), Heifer International, Bergen County Sanctuary Committee, Ramapo-Bergen Animal Sanctuary, Doctors Without Borders, Earthjustice. 
Ethical Brew is proud to present Live In Concert:
Peter Calo / Trina Hamlin
Special Co-Bill

Proceeds from this performance will be donated to: TBA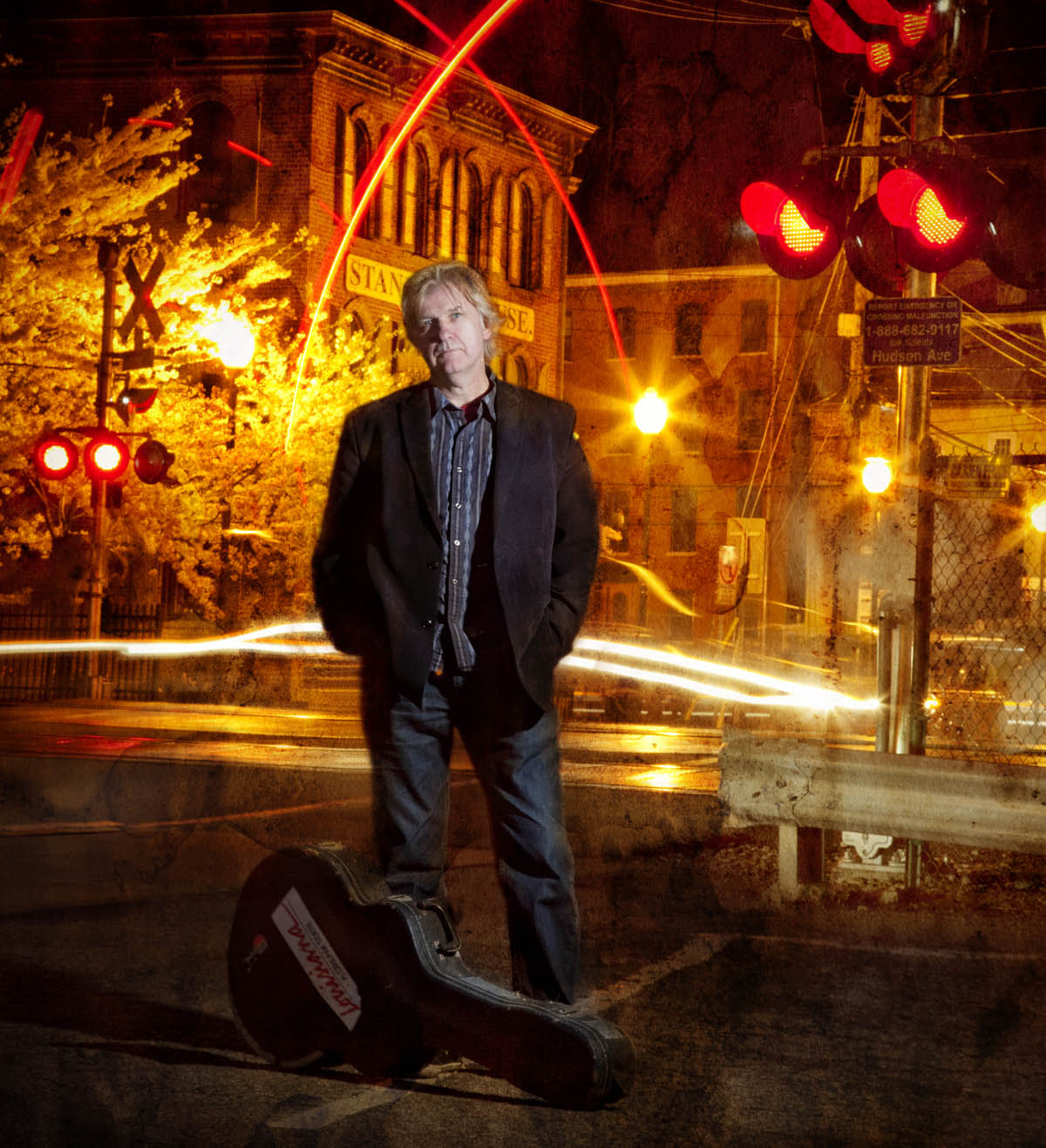 Peter Calo
Peter has performed and/or recorded with such diverse artists as Carly Simon, Dionne Warwick, Queen Latifah, Willie Nelson, Hall and Oates, Linda Eder, Sophie B. Hawkins, Andrea Bocelli, Jimmy Webb, Kris Kristofferson, Leonard Bernstein, Marc Shaiman, Frank Filipetti, Julie Taymor, Lesley Gore, Crash Test Dummies, Joel Grey, The Platters, Harvey Fierstein and more. 
Calo has also produced many recordings including Carly Simon's release, "Never Been Gone" and is featured in the documentary, "All You Need is Klaus". He was guitarist for Showtime's "Ray Donovan" and for the Tony and Grammy Award-winning original Broadway and film production of "Hairspray". 
Peter also contributed music for Carly Simon's recently released autobiography audio book, "Boys In The Trees."
Peter played to a sold out Carnegie Hall as part of the "Lead Belly Tribute", performing with Eric Burdon (The Animals), Edgar Winter, Kenny Wayne Sheppard, Walter Trout and others
Peter was nominated for his third MAC award for "Outstanding Ensemble Instrumentalist". Calo has just completed a TV spot for "I Can Connect" which is a FAA program that brings smart phones to the deaf and blind.
Peter Calo just released a new CD, "Time Machine", which has gone #9 Top Album on the Top 50 Alternative Album Chart with the single "Don't Ever Go Away," # 6 Song on the Top 50 Alternative Folk Song Chart. "Don't Ever Go Away" has gone to #1 on some radio stations.
Peter has released five CDs of his own music, "Wired To The Moon" and "Cape Ann", a CD featuring Peter's special arrangements called "Cowboy Song" as well as tribute CDs to The Beatles and the Eagles on Northstar Records. 
Peter recently wrote and performed in the latest production of "The Mask Of The Jaguar King."
Here's what industry insiders are saying about Peter Calo...
"Peter Calo is the musician you meet early in your career and all of a sudden you're 70 years old and you're lucky enough to still be playing and writing with him. This album shows his ability to merge styles and introduce new structures and harmonies with himself singing lead vocals. Always an inspiration and always quite surprising. Life sure does shine bright on an ordinary day!! Oh, wait a second, I think he wrote that!!"
-- Carly Simon
"Peter Calo is not only a guitar player, he is an artist with great knowledge and depth and has the unique gift of bringing out the best in a song. I don't think Peter realizes how much pleasure and how much I learned when I worked with him."
-- Billy J Kramer
"I have listened with great joy...this is excellent work...Peter Calo's Time Machine is aptly named, as these wonderful songs and their delicious and masterful musicality take us both through the past and into the future...and know Every Ordinary Day is my current favorite... ;)"
--Michael McGlone Actor/Writer/Musician
"...one of the most engaging performers in the biz"
-- Time Out, London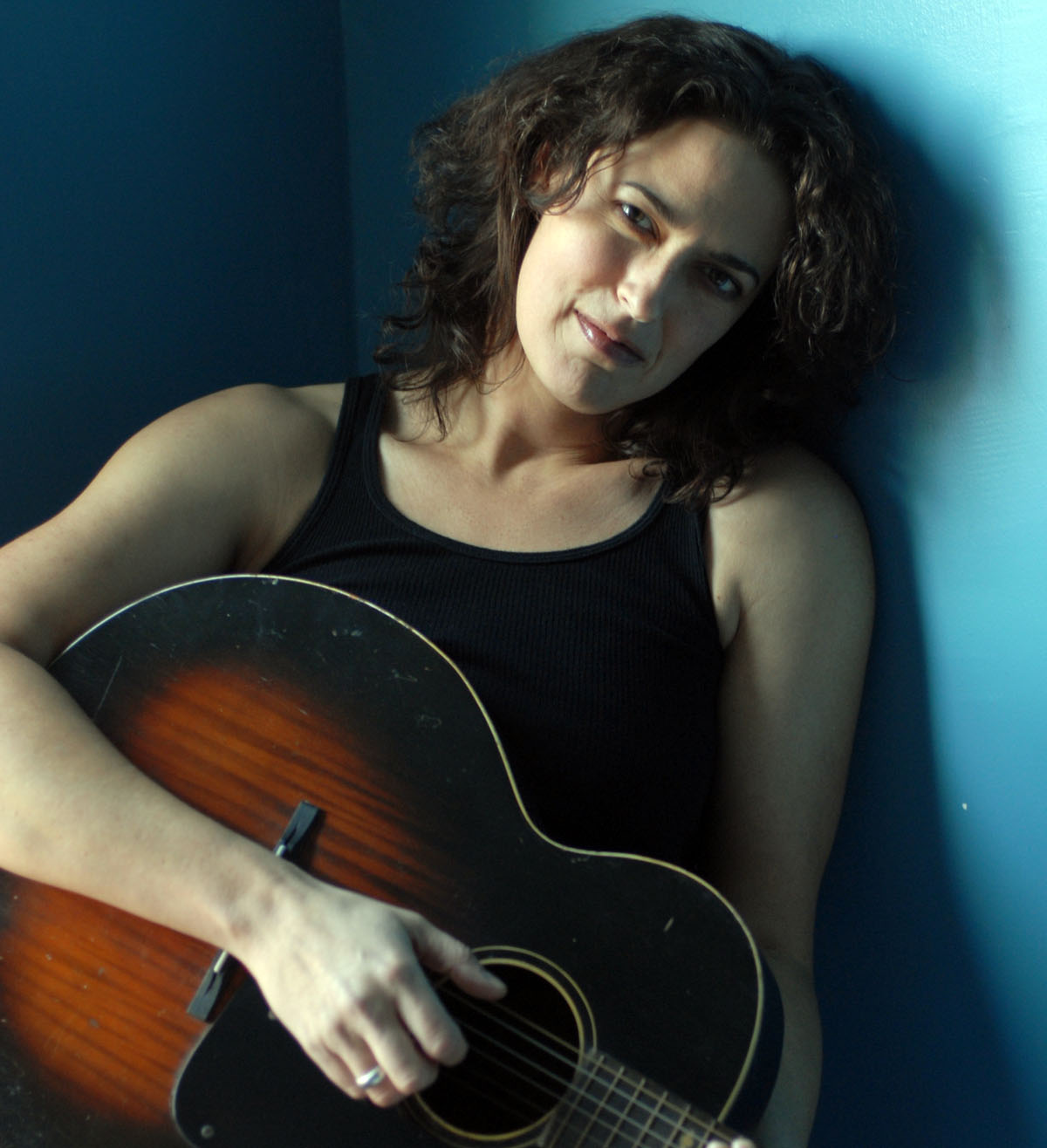 Trina Hamlin
Trina Hamlin combines gentle understanding with raw emotion in a way that is, quite simply, captivating from the first note.
With a rich, powerful voice, Hamlin reveals a rare confluence of Midwestern innocence, contemplative focus, and raw passion while adding a disarmingly sharp wit in her stage banter. She seamlessly moves from guitar to piano with self accompaniment on harmonica leaving many who have seen her wondering what she can't do.
Regarded as one of the best harmonica players around, she presents a driving, sensuous rhythm in her performance reawakening audiences to the art of the instrument.
In the current climate of "sounds like" artists and "heard it before" lyrics, Trina offers an intelligent and refreshing musical experience. Her unique combination of ballads, folk-rock and blues has earned her a steady national following. Trina tours full-time throughout the US and Europe. Additionally, she is a much sought after harmonica player and percussionist, accompanying numerous nationally recognized singer/songwriters in the studio and live on stage.
Having earned a degree in professional music from Berklee College in Boston, she graduated to the club scene in New York City with the band Blue Leaves, and has gone on to write and co-produce five albums of her own. Trina was chosen as one of the "most wanted new artists" at the Falcon Ridge Folk Festival and has performed to a sold out crowd at the Newport Folk Festival in the company of Ani Di Franco, Dar Williams, and The Indigo Girls. She's performed on The Late Show with Conan O'Brien, has had her music chosen as a backdrop for the CBS TV movie Friends at Last, as well as the WB's series Dawson's Creek. Her songs have also been featured on Bravo's "Tale Lights", Lifetime's "The Things We Do For Love", MTV's "Real World",. as well as ABC Family's "Beautiful People." In addition, Trina has shared the stage with Taj Majal, Charlie Musslewhite, John Hiatt and Ricki Lee Jones, to name a few..
With unapologetic emotional freedom, Trina's songs have the unique power to mirror and evoke the obvious and unspoken realities of life and being in love.
From those in the know...
"Trina Hamlin's music smolders sweetly just before it sets the place on fire. Add in that irresistibly twinkling grin and you've got the foundation for a wonderful time."
--Marilyn Rea Beyer, WUMB Boston
"The exhilarating rawness and grooving rush of Down to the Hollow both belies the accomplished textures. . . and underscores the importance that blues and mood play in her music."
--Performing Songwriter Magazine
"I have never seen anyone play harmonica like that. Neither has anyone else. Trina is truly one of the most compelling musical performers on the stage today."
--Susan Werner
When & Where

The Ethical Culture Society of Bergen County
687 Larch Avenue
Teaneck, NJ 07666


Saturday, January 13, 2018 from 8:00 PM to 10:30 PM (EST)
Add to my calendar
Organizer
Ethical Brew is a live music venue located in Teaneck, NJ, dedicated to serving up a quality blend of live music and social action in an intimate and welcoming environment. Ethical Brew is an all-volunteer organization. Fifty percent of the proceeds from each show are allocated to funding worthy social action projects, charities, organizations and progressive causes selected by the Artist. The remaining 50% helps to fund initiatives of the Ethical Culture Society, a non-profit organization.