Description
Ethical Brew is proud to present:
Jesse Terry / Shawna Caspi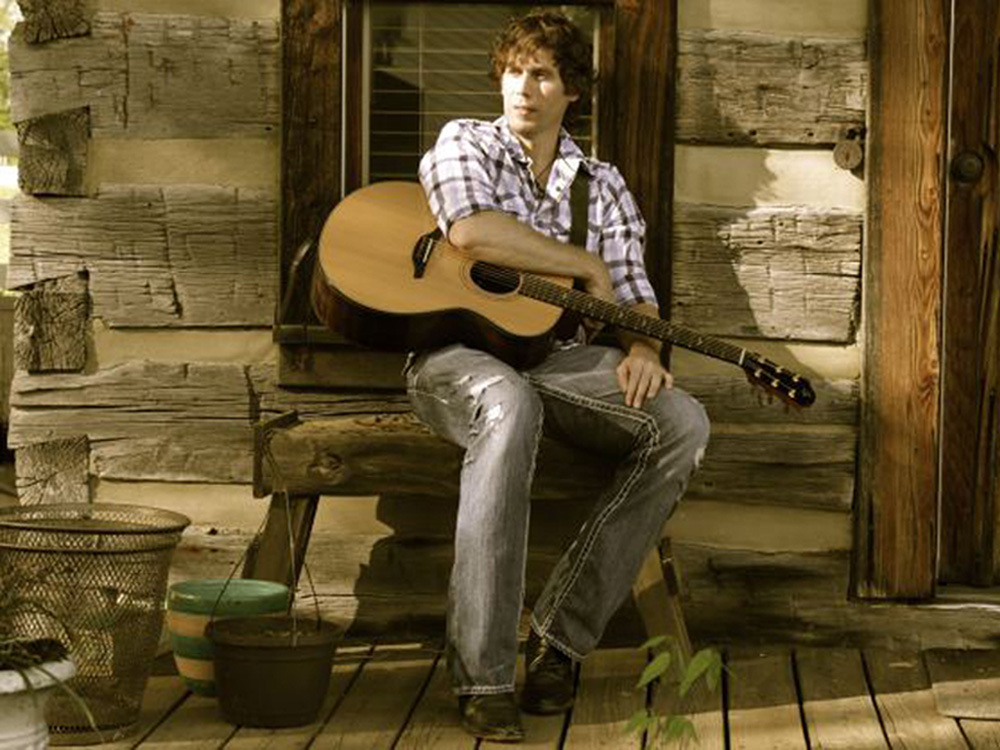 Jesse Terry
A true musical journeyman, Jesse Terry has made it his mission to share his love of music fully and completely, without regard for shading his emotions or tempering his convictions. By his own definition, he's never been a cautious individual, but rather one who finds inspiration and optimism in the solace and joy making music brings him; and that which he can impart to others. In that regard, his artistic quest has become satisfying and self-fulfilling.

"Things happen for me at the right place and time when I'm focusing on my art and connecting with people," Jesse suggests. "I've always had the desire to spread peace and unity through my music. This gives me a tangible purpose, even when life doesn't seem to make much sense."

That ability to create a connection, to bare his soul and express his emotions through his songs have been the defining thread in a career that's spawned five albums (The Runner, Stay Here With Me, Empty Seat on a Plane, and his latest pair, Stargazer and Natural) as well as an EP (The Calm and the Storm) as part of a career that began in 2010. It's evolved and expanded ever since, thanks to a tour schedule that's found him playing over 1,000 shows in the past eight years and taken him across the country and to points well beyond - The UK, Germany, Switzerland, the Netherlands, Greenland, and New Zealand included. It's given him a fresh perspective on the world and additional insights into its common humanity, sentiments and a sensibility that continues to impact his music.

"It's about inclusiveness," Jesse insists. "I love that music can bring all kinds of people together. I feel so lucky to be making music for a living. I don't mind the long drives and the long hours, because that's all part of the journey. And once you stop loving it, you stop living it."

Indeed, that's at the core of his convictions. "So much of my music is about expressing the joy of the journey and finding strength and resiliency to battle through the difficult times," he muses. "Touring the world has given me a very different perspective. We're all part of a global family."
Here's what music insiders are saying about Jesse Terry....

"...he's a force to be reckoned with. His well-crafted songs rank right there with Ryan Adams, Rhett Miller and other masters of alt-country."
-- John Platt, WFUV, NYC

"Every once in a while an artist comes along and captivates our audience by inviting us into their unique lives through song and performance. Jesse Terry is one of those artists. His ability to craft memorable songs is complimented by his supreme ability to deliver them in a sometimes funny, sometimes gut-wrenching, but always sincere and authentic manner. One leaves a Jesse Terry concert feeling like you've taken a road trip with him and tasted his flavor of the richness of life..."
-- Dave Dircks, Host of Acoustic Long Island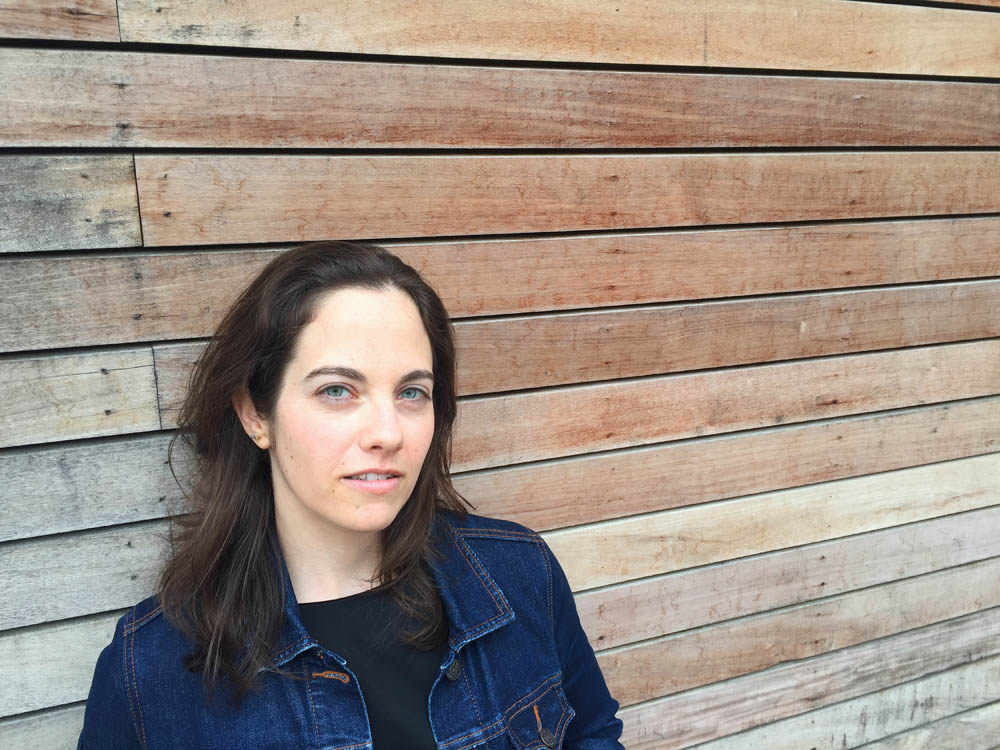 Shawna Caspi
Toronto-based singer-songwriter and fingerstyle guitarist Shawna Caspi hadn't done much travelling before tapering off a series of administrative jobs to start touring full-time. She had never even rented a car. She had never been camping before performing at the Blue Skies Music Festival in 2014.

Since then, Shawna has toured throughout Canada and the United States, including performances at the Ottawa Grassroots Festival, the Shelter Valley Folk Festival, the Summerfolk Festival (ON), and the Deep Roots Music Festival (NS), and concert series including the Calgary Folk Club, the Nickelodeon, the Northern Lights Folk Club (AB), the Greenbank Folk Music Society (ON), the Circle of Friends Coffeehouse (MA), On Your Radar (NY), and Six String Concerts (OH).

Shawna's fourth album Forest Fire, released in September 2017, is a collection of songs about burning things down and building them up again. Engineered and produced by Don Kerr (Rheostatics, Bahamas, Ron Sexsmith), the elegant arrangements draw the listener into the depths of haunting, atmospheric tracks, then lift them out with airy, bluegrass instrumentation and hopeful narratives for brighter days. It's dark granite stone with a shot of glimmering quartz through the middle. When the words get heavy, they are held up to the light of love, grace, and gratitude. With these songs, Shawna strives to be unafraid, to embolden quieted voices, to tell the truth above all else.

It's an album about cycles, about playing the long game. That's why it's called Forest Fire - something that seems huge and devastating when it happens, but in the relative vastness of space and time, it's just one small moment on a much grander scale, a necessary catastrophe that leads to new growth.

Shawna's vocals are brewed by years of classical training followed by years on the road finding her own voice singing folk songs. She combines power, intensity, character, and closeness. She has a whole band under her fingertips, with a remarkable lyrical fingerpicking guitar style. Her performances capture audiences with grace and intimacy whether the setting is a living room, a festival stage, or the bar car of a passenger train.

After taking one painting course in university, Shawna put away her brushes and bottles for the next seven years. But the overwhelming beauty of the landscapes she saw on tour was too much to keep to herself, whether it was coastal beaches, jagged canyons, endless prairie skies, charming fishing villages, tidy Midwestern farms, or the rugged pink rock of the Canadian Shield. She started painting again to share the visual landscapes of her travels, the places she was already weaving into her songs, and now creates one-of-a-kind works of art inspired by the rich scenery she sees on the road. She has sold over one hundred original works and continues to create more. Forest Fire features Shawna's paintings on the front and back cover and throughout the album artwork design.

"Some musicians make songwriting sound less of a craft and more of a life affirming obsession. Caspi's compositions stand out as beautiful, complex and intricate even in an increasingly crowded folk scene." - NOW Magazine


"Shawna taps into her Canadian folk roots to share songs with beauty, humor and a keen eye for the world around her. Add to the fact that she is a classically trained guitarist with a stunning voice, and you have an artist that is destined to be an important artist on the folk circuit." - Ron Olesko, Sing Out! Magazine