Description
Ethical Brew is proud to present:
Jann Klose and special guest Josette Diaz


Jann Klose
Jann Klose is an award-winning pop singer-songwriter, who has released five albums and two EPs. Jann was raised in Kenya, South Africa, Germany, and the United States and now resides in New York City. His music has been streamed over 1,000,000 times online and his song 'Make It Better' is featured on the Billboard Top 10 charting compilation album 'Action Moves People United.' His new single 'Don't Give Up' (Peter Gabriel) featuring vocal legend and visual artist Annie Haslam of the classical rock group Renaissance, is now available worldwide and his new album IN TANDEM released by Gallo Records in 2018. Jann is an ambassador for Desmond Tutu's Tutudesk campaign.

Jann's solo album, MOSAIC featuring 'Make It Better' entered the Roots Rock charts at #22 and won three 2014 Independent Music Awards. The record also made the first round of the 2014 Grammys(r) in the categories Pop Vocal Album and Album Of The Year.

His voice is featured in the movie 'Greetings From Tim Buckley' (Universal) as the voice of Tim Buckley starring Penn Badgley and Imogen Poots. His songs have been heard on the Grammy(r) nominated 'Healthy Food For Thought' compilation as well as MTV Cribs and movies 'Dead Broke' (Warner Bros) featuring Paul Sorvino and 'A Venue For The End Of The World' (BrinkVision) featuring Dick Cavett and Ian Anderson. Most recently Jann scored the music for the award-winning short 'The Beauty of Disaster.'

He has performed as an actor and singer in touring companies of Broadway musicals, including 'Jesus Christ Superstar,' 'Jekyll & Hyde,' and 'The Who's Tommy.' In 2005, the off-Broadway production 'Moonlight Interior,' a musical based on Klose's music, premiered in New York City.

Jann Klose has periodically collaborated with members of classical rock group Renaissance and tours regularly in the U.S., Europe, Africa and Asia. He has worked with a wide range of artists including Pat Benatar, John Oates of Hall and Oates, Suzanne Vega, Paula Cole, Annie Haslam, Ann & Liz Callaway, Gary Lucas, Brett Dennen, Rusted Root, Vonda Shepard, Ben Taylor, RJ Benjamin, Karen Zoid, Tamara Day, ZIYON (Liquideep), Shekhinah, Amanda Black, Majozi, Jeffrey Gaines, Bret Michaels, Rosanne Cash, The Byrds' Roger McGuinn, Marty Stuart (Johnny Cash), The Yardbirds' Jim McCarty, Pete Seeger and Les Paul.

What the critics are saying about Jann Klose...

"TAKE ME 2 FOREVER has strong African and house influences to it and the track clearly celebrates the celebratory feeling Jann discovered during his time in South Africa. His vocal is clear and strong which is necessary for the sonic direction he has decided to explore. The star's sound is exciting and current and we can't wait to hear what he has in store for us on IN TANDEM." - People Magazine South Africa

"Klose wins over the listener with his soaring voice, which may well be a staple of chamber pop for a long time to come." - Alexander F. Remington, Washington Post

"Singer-songwriter Klose shows he can create diverse new tunes that rival those of such masters as (Tim) Buckley. His songs offer hard-to-resist energy, memorable melodies and intelligent, well-crafted lyrics." - Paul Freeman, San Jose Mercury News

"Love, passion and intelligence come to the forefront in a strong display of craft and talent." - Phil Rainone, JerseyBeat.com

"Stylistically, his voice and songwriting split the difference between Paul McCartney and Bruce Springsteen. He's one of the most talented cats you'll hear all year." - Michael McCarty, Love Is Pop

"Ear-grabbing pop singer-songwriter has a confident yet gentle voice, with tints of soul gospel and Afropop rhythms. The latter reflects his childhood in Nairobi, Kenya and South Africa." - Philadelphia Daily News, Jonathan Takiff

"The first thing that's totally unmistakable about Jann Klose is that voice - which is just light years beyond that of the typical singer/songwriter ... a sound that is classy, distinctive and often irresistible." - Advance Newspaper Wire Service, MassLive.com, Kevin O'Hare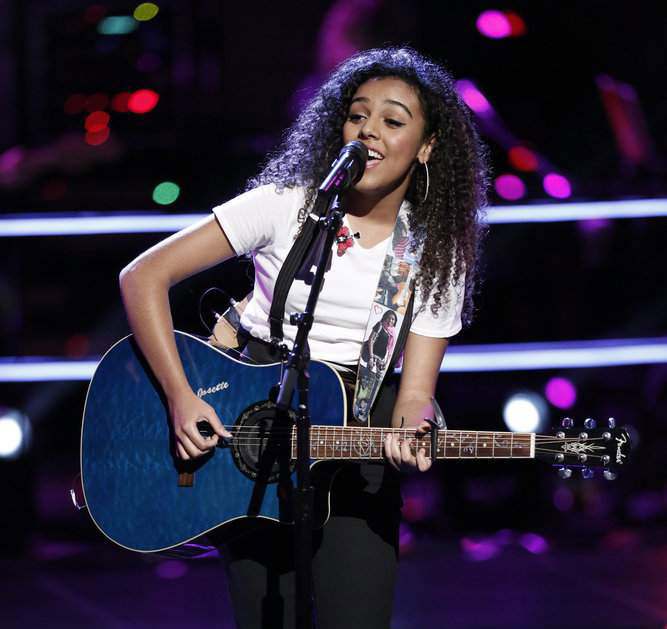 Josette Diaz
Josette is an 19 year old singer - songwriter based in Northern New Jersey. At a young age, she realized the stage was her home and began performing on grand platforms. Her passion and love for music inspired her to begin writing her own music at the age of 7 and soon after, she taught herself how to play the guitar and piano.

Memorable experiences such as singing at the "Apollo Theatre" and on NBC's "The Voice", further motivated Josette to pursue her career as an artist. Through writing, performing and producing, she makes sure to remember why she initially fell in love with music. She says: "My goal is to make people feel like their emotions are nearly tangible. No other language can paint feelings as beautifully and as vividly as music can."