Description
Ethical Brew is proud to present: Guy Davis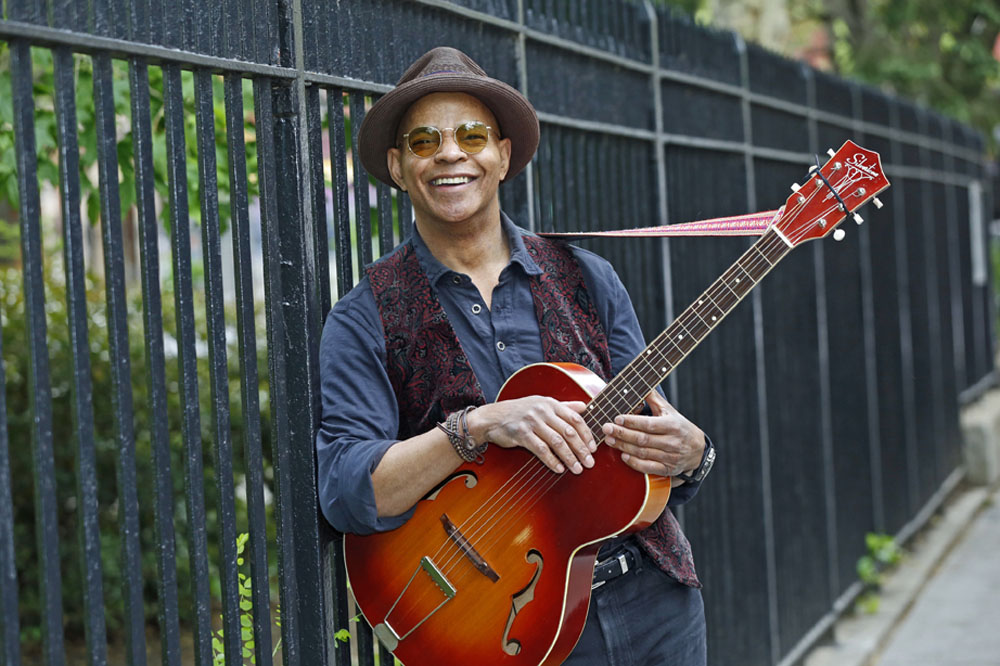 Guy Davis

Guy Davis once said, "I like antiques and old things, old places that still have the dust of those who've gone before us lying upon them." Blowing that dust off just enough to see its beauty is something Guy has excelled at for over twenty years of songwriting and performing. It's no wonder his reverence for the music of the Blues Masters who've gone before him has been evident in every album he's ever recorded or concert he's given.
His parallel careers - as a musician, an author, a music teacher and a film, television and Broadway actor - mark Davis as a Renaissance man, yet the blues remain his first and greatest love. Growing up in a family of artists (his parents were actors/activists Ruby Dee and Ossie Davis), he fell under the spell of Blind Willie McTell and Fats Waller at an early age. Guy's one-man play, The Adventures of Fisher Waters: In Bed With the Blues, premiered Off-Broadway in the '90s and has since been released as a double CD. He went on to star Off-Broadway as the legendary Robert Johnson in Robert Johnson: Trick the Devil, winning the Blues Foundation's "Keeping the Blues Alive" award. He followed the footsteps of another blues legend when he joined the Broadway production of Finian's Rainbow, playing the part originally done in 1947 by Sonny Terry. Along the way, he cut nine acclaimed albums for the Red House label and four for his own label, Smokeydoke Records, and was nominated for nearly a dozen Blues Awards.
Guy has had his musical storytelling influenced by artists like Blind Willie McTell and Big Bill Broonzy, and his musicality from artists as diverse as Lightnin' Hopkins and Babatunde Olatunji. However, there's one man that Guy most credits for his harmonica techniques, by stealing and crediting from him everything that he could, and that man is the legendary Sonny Terry.
Guy's newest album, "Sonny & Brownie's Last Train - A Look Back at Brownie McGhee and Sonny Terry" pays homage to these two hugely influential artists, not only on Guy's career, but to thousands of musicians around the world. One such artist is the Italian harmonica ace, Fabrizio Poggi, who collaborates with and produced this recording.
Guy Davis has spent his musical life carrying his message of the blues around the world, from the Equator to the Arctic Circle, earning him the title "An Ambassador of the Blues". His work as an actor, author, and music teacher earmark him as a renaissance man of the blues. What music and acting have in common, he explains, "is that I don't like people to see the hard work and the sweat that goes into what I do. I want them to hear me and be uplifted. And I want some little eight--year--old kid in the front row to have big eyes and say, 'Hey, I want to do that!'."

"Truth be told, there just aren't many who can deliver Americana in as interesting and entertaining a manner - or give acoustic traditional blues such a contemporary sound - as Davis, and it sure is a lot of fun hearing him explore the different sides of the genre here on Kokomo Kidd."
- The Blues PowR Blog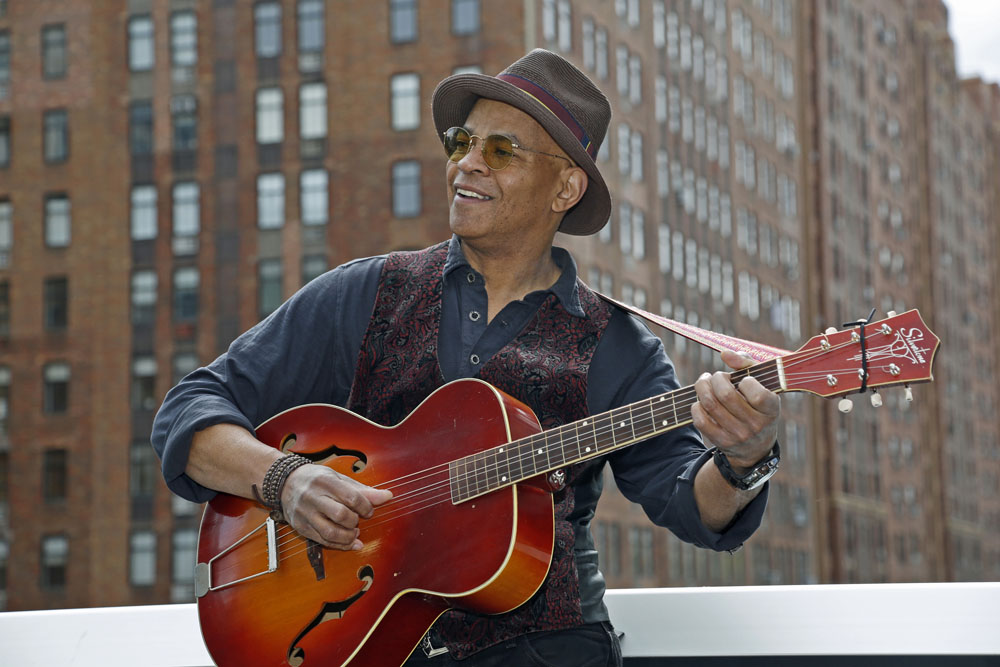 Honors
2018 GRAMMY-nomintated blues guitarist

Guy Davis was a recipient of a Kennedy Center Honor, at which he received a medal alongside other recipients such as Warren Beatty, Elton John and composer John Williams from the President of the United States.

Davis has done residency programs for the Lincoln Center Institute, the Kennedy Center, the State Theatre in New Jersey, and works with "Young Audiences of NJ", doing classroom workshops and assembly programs all across the country and in Canada for Elementary, High School, and College students.

Davis appeared in the PBS special on the jazz and blues artist Howard Armstrong.