Description
Ethical Brew is proud to present: Ellis Delaney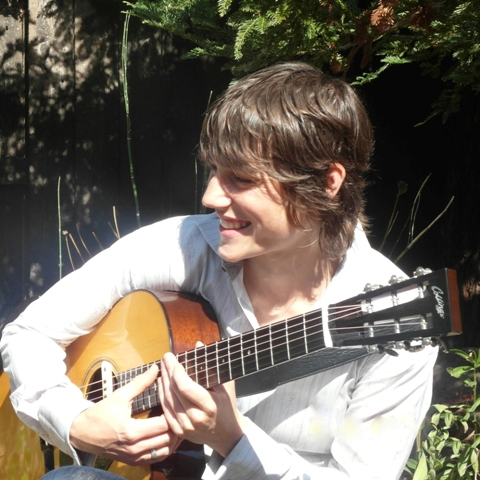 There's just something about Ellis. She is funny, wise, thoughtful and uninhibited, and her captivating voice is matched by her uplifting lyrics. Her irrepressible spirit comes through in her transformational performances, leaving her audiences better than she finds them, with softened edges and opened hearts.
A winner of numerous awards and honors including the Grass Hill New Folk Contest in 2013, Ellis has been recognized both for her songwriting skills and engaging performances. She has claimed "audience favorite" honors at Falcon Ridge Folk Festival, Moab Folk Festival, and Sisters Folk Festival. Ellis has also been a repeat guest on A Prairie Home Companion.

"Ellis is one of the most engaging personalities that I've ever witnessed on a stage. Within seconds you'll fall in love with her bubbling attitude for life, and her captivating laugh has been echoing in my heart all week!"
Ron Olesko, WFDU Public Radio
"If ever there was a feel-good folk musician, this is the woman - somebody who really does send you off feeling better about the world."
John Davy, No Depression
"Ellis walks on stage, flashes a bashful grin and does what she does best: singing her heart out every single time."
Dale Schiff, Just Out Magazine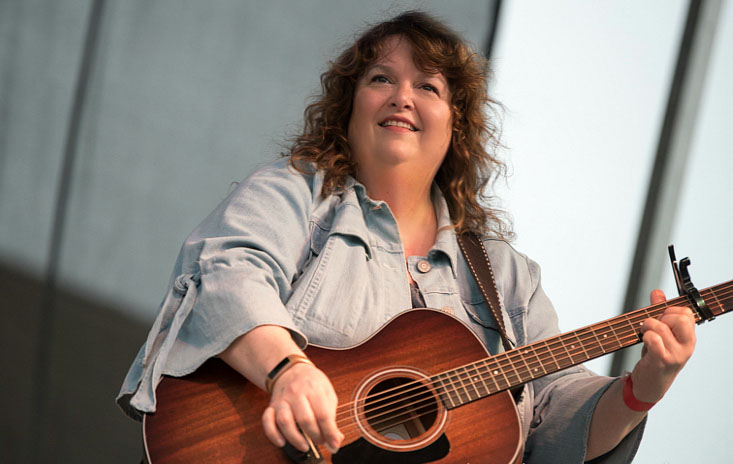 Katherine Rondeau is a full-throttle singer-songwriter who focuses her passion for classic folk music through a thoroughly modern lens. After bursting onto the Philly folk scene in 2015, she was quickly recognized for her rich, bold voice and warm, engaging personality. Selected as a 2018 Falcon Ridge Folk Festival Grassy Hill Emerging Artist, the folk world is taking note of her passionate songwriting and performance style.
How to describe Katherine's music? Her voice - strong, soulful, warm - rings out like a bell on a clear summer's night. Her original songs draw audiences in and take them on journeys both real and imagined. Whether sharing stories of love lost and found, calling out robust anthems of peace and justice, or reimagining classic songs from the Folk Revival, there is no mistaking she has earned her place at the folk table.
Katherine has since made her mark at venues throughout the region including Godfrey Daniels, the Hurdy Gurdy Folk Club, the Folk Project, World Cafe Live, Spring Gulch Folk Festival, Falcon Ridge Folk Festival, Burlap and Bean, and as a 4-time Philadelphia Folk Festival performer (2015/16/17/18).
In 2017 Katherine earned a rare honor as a double showcaser at the Northeast Regional Folk Alliance conference (NERFA). Her 2016 release New Hope Chateau hit the top 20 on the Folk DJ charts with a #9 song and received kudos from folk DJs and journalists alike.
Katherine's sophomore recording project Unfortunate Point of View is set for release in early 2019. A New Jersey native, she's thrilled to share her music at the Ethical Brew, right up the road from her birthplace of Montclair, NJ.
With her powerhouse vocals leading the way, Katherine Rondeau delivers a rootsy performance that harkens back to the best of the Folk Revival with a modern style.
Ron Olesko, Traditions, WFDU-FM
There is a siren inside of songs of Katherine Rondeau on her latest release, New Hope Chateau. Her vocals are flames for fluttering moths of tenderness, inspiration, and fortitude...Strength and Soul in the words...
The Alternate Root

Katherine Rondeau's got a big bold voice that raises the roof with very little effort. Her compelling story songs take on a myriad of themes, from love lost and love preserved to robust political anthems.
Midwest Record