Description
Ethical Brew is proud to present: Alice Howe & Freebo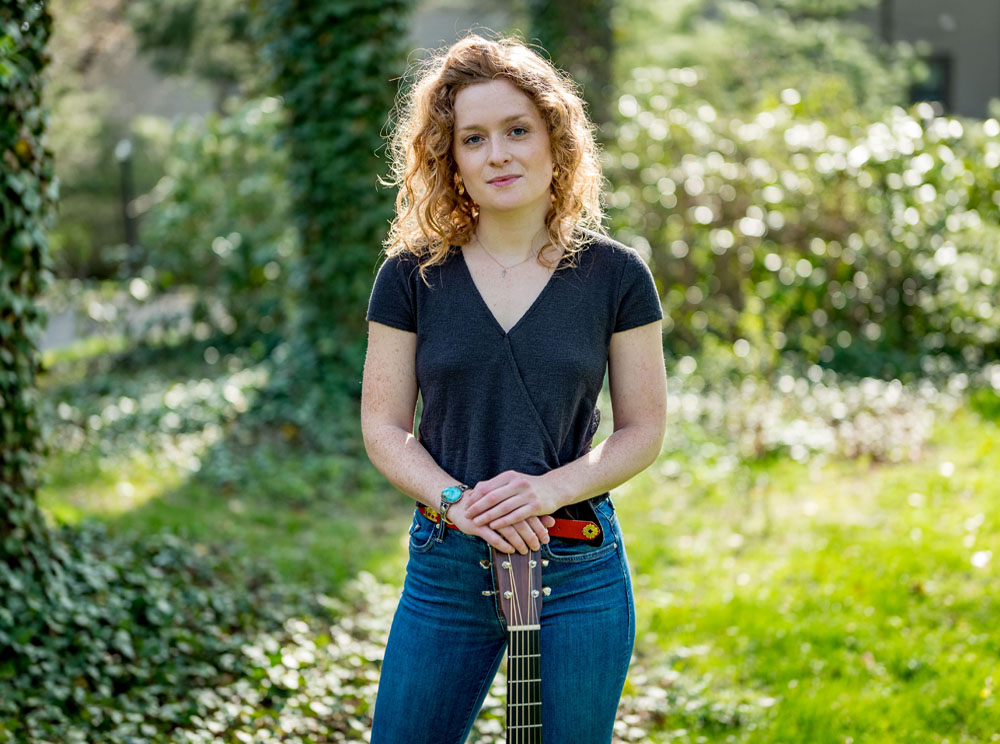 Alice Howe
With her soulful, impeccably tuned voice and crafted poetry, Boston's Alice Howe is "at once of the moment and timeless, personal and universal" (Americana UK). Her pure, distilled sound reflects a musical sensibility rooted in '60s folk and '70s Southern California songwriters. 2017 was the year that Alice began making big waves in the folk world. Her EP You've Been Away So Long debuted on the April Folk-DJ charts with a #1 song - "Homeland Blues" - and #11 album. Alice was selected as a Falcon Ridge Folk Festival Emerging Artist, an Official Showcase Artist at FAR-West Folk Alliance, and a Formal Showcase Artist at Northeast Regional Folk Alliance. She has been touring consistently in support of her EP, playing at such venerable Northeast venues as Club Passim, Caffe Lena, and Caramoor Center for Music and the Arts. In March 2018 she appeared to rave reviews on WFMT Chicago's iconic program "Folkstage" hosted by Rich Warren. She recently completed recording her first full-length album, Still On My Mind, in Bakersfield, California, produced by Freebo (Bonnie Raitt 10 years, CSN, Maria Muldaur, Dr. John, and many others). The release is expected in late 2018.
"A gem...at once of the moment and personal, timeless and universal."
- Mark Walton, Americana UK

"Up there with the very best of Mary Chapin Carpenter, Gretchen Peters and Dar Williams" -- Folking.com

"This music is visceral, real and simple"
- Folkwords

"I always wondered what it would have been like to be at Club 47 when Joan Baez first walked into perform. Now I know when Alice started singing in our studio tonight. She possesses one of the finest voices of any female singer-songwriter coupled with a warm and engaging stage presence."
- Rich Warren, host, WFMT Chicago's Midnight Special and Folkstage

"How can a singer-songwriter have a voice like a broken angel's bell and write songs that could be a week or a hundred years old all at once? Alice Howe, that's how."
- Vance Gilbert

"Classic emotive folk reminiscent of Kate Wolf, Alice Howe's earnest lyrics and heart-melting vocals might be the musical equivalent of lying in the dark beneath a clear sky of stars."
- Robby Hecht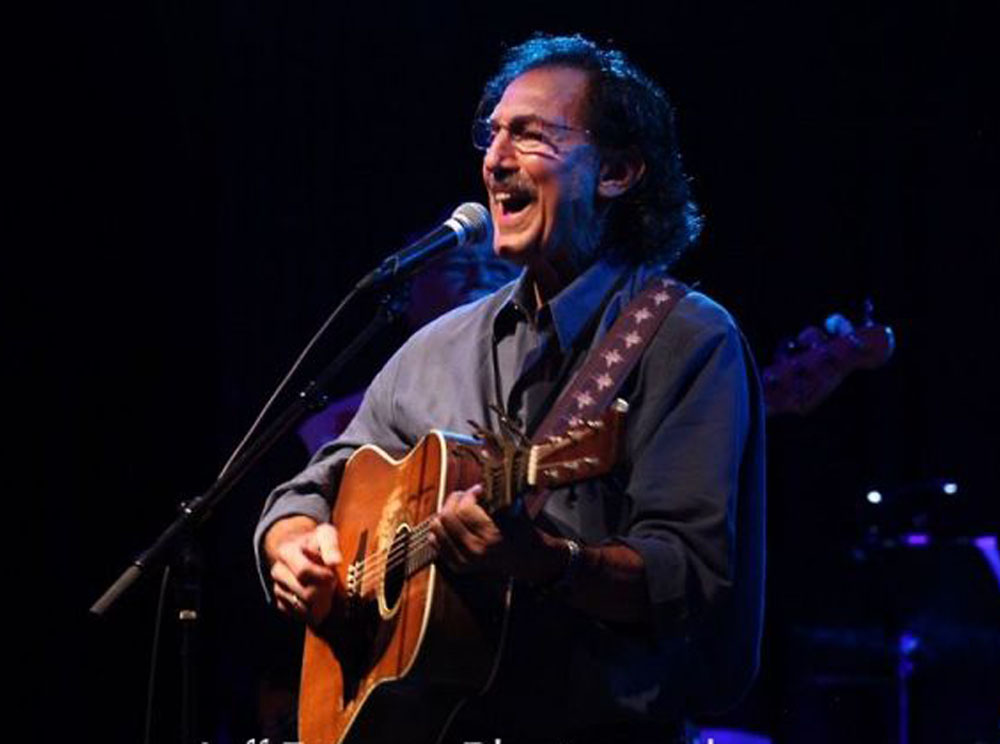 Freebo
FREEBO is an award-winning singer/songwriter (2008 Posi Award for "Best Song"in The Most Uniting Category, The '07 Los Angeles Music Awards "Best Folk Artist", Winner '07 South Florida Songwriting Contest, finalist in 2009 The Great American Songwriting Contest), but he is probably best known as a Folk-Rock-Blues Icon. For 30 years, Freebo played bass on recordings and toured with some of the great artists of our time--people like Bonnie Raitt (10 years), John Mayall & The Bluesbreakers, CSN, Maria Muldaur, Ringo Starr, Michelle Shocked, Neil Young, Loudon Wainwright III, Dr. John, and many others. He has alsoappeared on Saturday Night Live, Midnight Special, Muppets Tonight, and in concert with the legendary Spinal Tap. It was his yearning for more creative expression, however, that drove Freebo to begin a process of deep inner discovery, and this has led to his successful transition as a singer/songwriter.

The Philadelphia Inquirer said of Freebo's latest CD, "Before the Separation flows with a compassionate spirit rooted in 60's ideals, packs a gently urgent relevancy, and is delivered with engaging earnestness." Freebo's songs embrace stylistic elements from all the many musical genres he has played throughout his career, but they are uniquely his own. He even has an entire CD of dog songs (DOG PEOPLE) dedicated to the human/canine connection. And in his live shows, performed on acoustic guitar, Freebo creates a unique, intimate, and inclusive atmosphere with his audience.

From world renowned bassist (Bonnie Raitt 10 years, CSN, John Mayall, Maria Muldaur, Ringo Starr, Neil Young, Dr. John, Loudon Wainwright) to award winning singer/songwriter, Freebo's music touches your heart with songs of life, love, dogs, and the human condition. He is well regarded for his high level of musicality coupled with his thoughtful and powerful use of words in song lyrics as well as in prose and narrative. He has also appeared on the classic TV shows Saturday Night Live, Midnight Special, The Tonight Show, and in concert with the legendary Spinal Tap. Here's what critics are saying about Freebo:

"Freebo is more than one of LA's best players, he's also a richly gifted and distinctive songwriter, as expressive in his writing as on a bass"

- Paul Zollo, Songwriters On Songwriting

"Freebo's intimate and go-down-easy personable vocals tie in light-hearted fare, social commentary and spiritual quest with love-sweet-love, and make it sound seamless."
- Janet Goodman, Music News Nashville

"Standing Ovation is an astounding song which encompasses a profound view of life, destined to become a classic."
- Russ Paris, Folkworks.org

"Listening to Freebo is like riding on a cumulus cloud of peaceful awareness, a cosmic blend of folk/country/rock/soul ear-pleasing genre-defying music."
- Walt Falconer, Cool Album Of The Day

"'Freebo sounds as if he's not really singing to you; he's talking to you. One of the best albums of the year."
- John Shelton Ivany, jsitop21.com