Event Information
Refund policy
Contact the organizer to request a refund.
Eventbrite's fee is nonrefundable.
A weekly online class to gain the tools to navigate the world as a spiritual being and become an empowered co creator of your life.
About this event
This weekly online class is for anyone looking to gain deeper understanding of life and how our energy, thoughts, emotions, words and actions influence our reality.
October 6th Topic- Awakening the healer within- activating your own healing abilities
In these times of ascension and transformation it is essential to have the right tools to navigate life from a higher perspective. This will enable you to live more fulfilled and fully in your life purpose sharing your gifts and generating abundance through alignment.
Each class will have a different theme and will include either a meditation or energy healing. Also, you will have the opportunity to ask questions as pertaining to your specific situation and gain clarity as well as connect to a community of like minded people.
Some of the topics we will cover:
Intuition
Chakra Balancing and Healing
Taking Your Power Back
Self Love
Healthy Relationships
Akashic Records
Energy Work
Manifestation
Abundance
Protecting Your Energy
Living Authentically
Dealing with Stress and Anxiety
Overcoming Depression
Life Purpose
Mantra and Sound Current
And much more.
This is an opportunity to be a part of a community of healers and starseeds looking to make changes on the Earth and raise their frequency.
Classes will be recorded if unable to attend in person.
Any questions you can email avamilva@gmail.com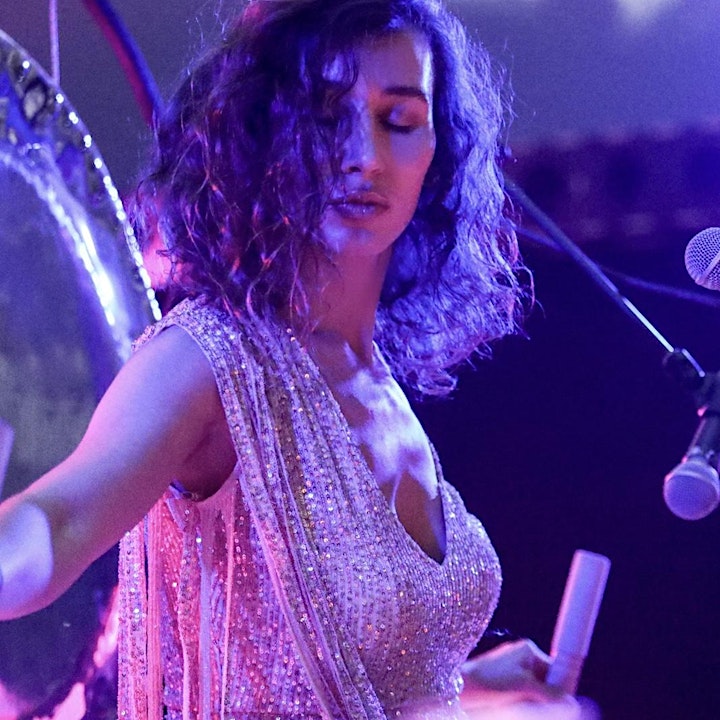 ABOUT THE FACILITATOR
Ava Milva was born in Europe (Bulgaria) and currently lives in Los Angeles, CA coming from a renowned lineage of healers. She has used her natural healing gifts to help others all of her life and has worked in music as a singer and composer since a very young age, recently producing her own music. Ava holds a BA from Eckerd College in St. Petersburg, FL and is a certified Kundalini Yoga instructor and sound healer with years of experience teaching and creating uplifting events across the Los Angeles area. Ava uses the unique power of mantra music and the voice combined with sacred instruments to raise the vibration, heal and elevate. Ava is the founder and creator of Etherica, where she merges her creative and healing talents in a one of a kind experience that brings community together. Ava is also a certified practitioner in various energy healing modalities - Reiki, Clear Light Healing, Theta Healing and most recently Guided Light healing. She is also a trained intuitive guide who works one on one with people from all over the world to help them create the life of their dreams.
Date and time
Location
Refund policy
Contact the organizer to request a refund.
Eventbrite's fee is nonrefundable.
Organizer of ETHERICA- Ascension Acceleration Weekly Online Class
Ava Milva Bio
Ava (Sunderta Kaur) is a KRI certified Kundalini Yoga Instructor and sound healer with a passion for healing and guiding people to connect to their infinite self. Ava is very passionate about healing using high vibrational sound current. She believes that sound is one of the most powerful ways to elevate and heal and she uses instruments such as the gong to create deep and powerfully transformative experiences. She is also a trained singer and often incorporates the voice as a healing tool in her practice. Ava's purpose is to reach and elevate as many people as possible using the power of sound.
Ava is also a certified Clear Light Healer, which channels high vibrational healing energy thereby facilitating healing on physical, mental, emotional and spiritual level. It clears blocks and allows for more goodness to enter one's life.