This is a one of a kind SOUND HEALING JOURNEY combining sacred 432HZ healing instruments with live mantra music along with guided meditation
About this event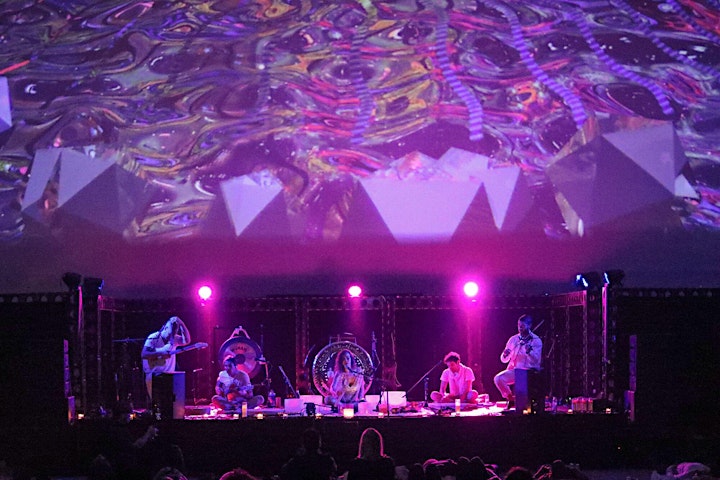 We are celebrating the October Full Moon with a special edition of ETHERICA to activate the energy of infinite abundance, divine healing and accessing the higher realms. Through high vibrational sound and energy healing we can enter a state of BLISS, PROSPERITY, SELF-LOVE, HAPPINESS and CONNECTION.
This is a powerful SOUND HEALING JOURNEY combining sacred 432HZ healing instruments with live mantra music along with guided meditation, breathwork and energy healing surrounded by 360 dome visuals to take you on a magical journey so you can HEAL from within, RAISE your VIBRATION and fully LIVE the LIFE of your DREAMS.
Join us on this one of a kind experience led by Ava Milva along with her team of musicians and healers so you can release old patterns, align with your goals, relax your mind and activate your highest potential.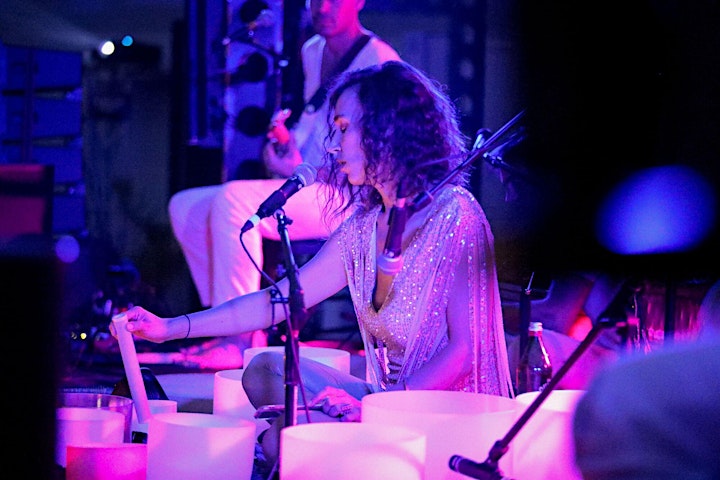 These special healing sounds and energy have the power to heal on a deep cellular level and have been proven to alleviate stress and anxiety and leave you in a state of harmony, joy, love and connection.
Sound can heal on a physical, mental, emotional and spiritual level as it raises the vibration of the body to a higher frequency so it is no longer a match for lower frequency thoughts, emotions, patterns and more.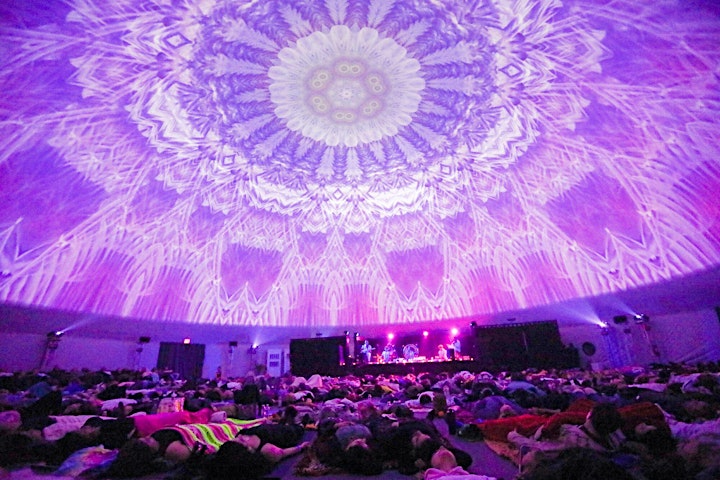 What makes this journey unique is the powerful synergy of different healing modalities and all musicians and healers. Ava is a singer, musician and healer, who works with sound and energy as well as a channel for high vibrational energies that allow for rapid transformation and elevation of consciousness.
Special guest musicians and sound and energy healers are carefully curated to join each event and share their one of a kind gifts and energy. Various instruments such as violin, guitar, sitar add extra layers to the traditional sound healing ensemble of alchemy crystal bowls, gongs and more.
The live mantra performance invokes altered states of consciousness that channel the infinite potential of spirit.
High vibration sound frequencies  increase well being, promote relaxation and a feeling of happiness. New energy downloads and light codes transmission facilitate healing on a deep cellular level.
A powerful guided meditation will take you on a journey to align with the life of your dreams. A healing breathwork will help release old energy so you can live more fully in the present. Gong meditation will vibrate through your body a cosmic healing frequency.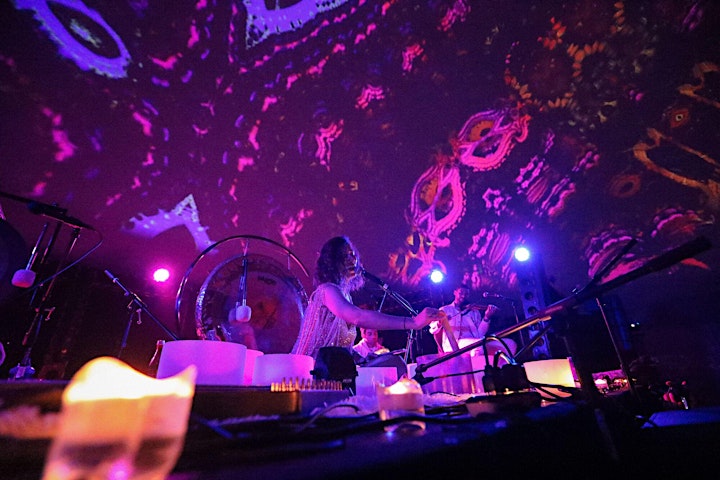 Yoga mat and/or blanket to lay down and be comfortable. Bring your crystals (optional) to charge with positive energy. Water bottle (recommended)
Ava Milva was born in Europe (Bulgaria) and currently lives in Los Angeles, CA coming from a renowned lineage of healers. She has used her natural healing gifts to help others all of her life and has worked in music as a singer and composer since a very young age, recently producing her own music. Ava holds a BA from Eckerd College in St. Petersburg, FL and is a certified Kundalini Yoga instructor and sound healer with years of experience teaching and creating uplifting events across the Los Angeles area. Ava uses the unique power of mantra music and the voice combined with sacred instruments to raise the vibration, heal and elevate. Ava is the founder and creator of Etherica, where she merges her creative and healing talents in a one of a kind experience that brings community together. Ava is also a certified practitioner in various energy healing modalities- Reiki, Clear Light Healing, Theta Healing and most recently Guided Light healing. She is also a trained intuitive guide who works one on one with people from all over the world to help them create the life of their dreams.
Instagram: @avamilva @etherica.la
Doors opem 7:15 pm
7:30 pm Event starts (Last entry at 7:45 pm)
9:00 pm Event ends
Meditative visuals will be played throughout the whole event and as you lay down you can take in the visual extravaganza that Wisdome LA creates in this one of a kind setting.
Ticket purchase includes access to Mystic Universe exhibit
Free street parking
Masks are required inside the domes
Masks and santiziters will be available at the venue
Organizer of ETHERICA - A Galactic Sound Journey - Full Moon - Abundance Activation