Description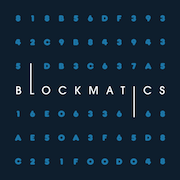 2-DAY DEVELOPER COURSE WHERE YOU WILL BUILD SMART CONTRACTS & A DISTRIBUTED APPLICATION (DAPP)!
---
Want to Learn How to Write, Build and Deploy a Smart Contract Application?
From learning Solidity to creating a working prototype, this course covers it all. With an immersive, hands-on focus, learn how to develop a service or product using the Ethereum Blockchain.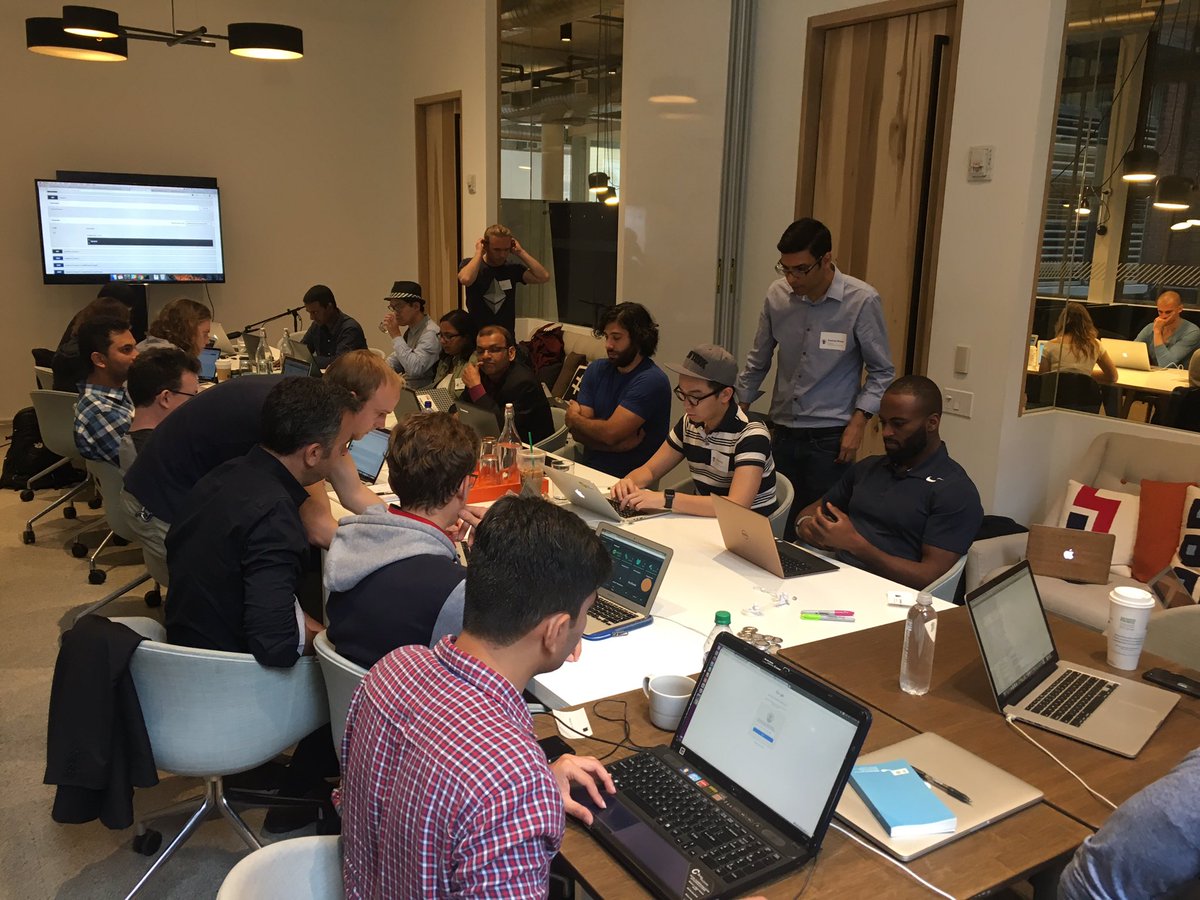 The topic of Blockchains and Digital Currency has exploded over the past 18 months. As proof the total market cap for cyrptocurrency surpassed $100 billion this July. With global enterprises from Walmart to JP Morgan, IBM, Microsoft and more all getting involved the need for experienced programmers for these veteran and newly minted companies alike is growing at an unfillable rate.
Experienced Blockchain Developers Demand Big Salaries. What types of developer positions are out there? Check out this Coindesk article.

In this course you will learn how to code using the programming language Solidity. Solidity is the most popular programming language on the most popular distributed computing platform for developers called the Ethereum Blockchain. Ethereum is unique in that it allows for full programs to reside and run on its blockchain. These programs are often called Smart Contracts and are often a part of Dapps, or distributed applications.

This course is taught by industry leading professional developers currently working at BlockApps. BlockApps works with industry leaders like Microsoft Azure and Red Hat to develop, manage and enable production-capable enterprise blockchain applications. The instructors problem solve on top of the Ethereum blockchain for Fortune 500 enterprise clients everyday and have been programming on top of Ethereum since its inception.

PREVIOUS PROGRAMMING EXPERIENCE REQUIRED. NOT FOR BEGINNERS
Prerequisites:
Ability to use the Command Line
Previous programming experience. Java is ideal but any functional language knowledge is good
No prior blockchain knowledge required
Learn:
Ethereum - The fundamentals on how the Ethereum blockchain works and the Ethereum Virtual Machine (EVM)
Solidity - A javascript-like programming language used to write "Smart Contracts"
STRATO - BlockApp's full-stack development platform that will get you building and deploying smart contract applications quickly.
Prototype - Much of this course will focus on working on a blockchain application. By the end of day 2 you will have deployed a working supply-chain prototype.
Upon completion of the course a Certificate of Completion with your name will be published on the Ethereum Blockchain.


INSTRUCTORS:
Industry leading professional developers from BlockApps will lead the course.
Martin Allen - Backend engineer at BlockApps focusing on application and platform development. Most recently he has been focusing on identity management solutions and core privacy features of Quorum.
Charles Crain - Charles developed the mobile and web application toolkits for BlockApps. He is also a lead Blockchain engineer on the STRATO platform and a passionate Blockchain evangelist.
Samrit Sangal - Samrit is currently a Blockchain Engineer at BlockApps. He cofounded and served as principal architect at Baseology. He is a full stack engineer based in Atlanta. He currently works primarily with Haskell and JavaScript.
Past Graduates Said:
"Fully staffed with incredibly helpful and friendly subject matter experts."
- Brook Armstrong, CEO, Blockskye
"Awesome!! Very engaging and interactive class. The trainers were very helpful. Learnt a lot. Great material. "
- Arpita Bhatia
"Something universities can never offer."
- Alan Wang, Software Developer, Swifto
Seating is Limited. Sign-Up Today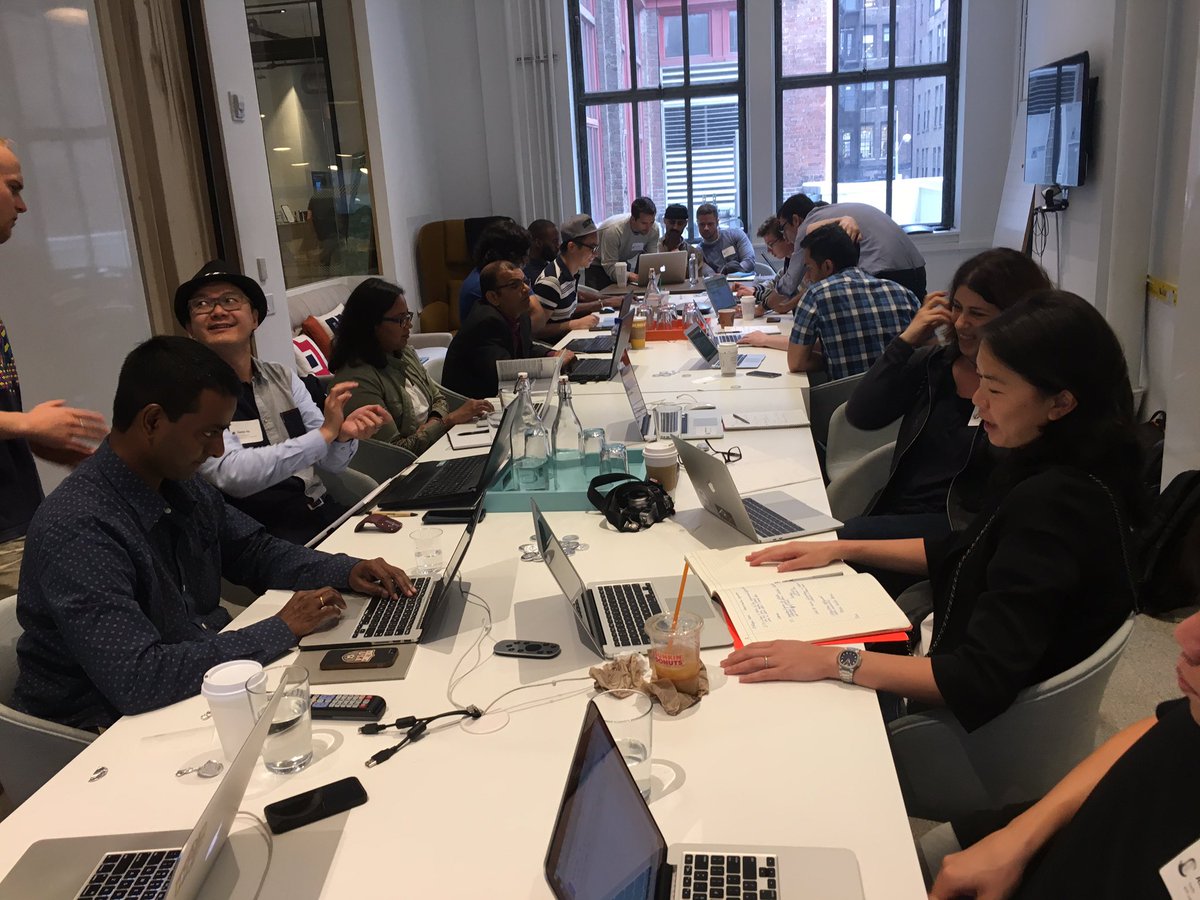 Clients have included Fortune 500 executives, members from the academic community, government officials, technologists, and hobbyists. If you or your company have any questions or are interested in receiving private or personalized consultation, please email info@blockmatics.tech.
THIS COURSE IS BEING TAUGHT IN CONJUNCTION WITH BLOCKAPPS
BlockApps was the first company incubated out of Consensys in 2015. Since then, as an independent business, they have been working to develop the best, easiest to use and most powerful blockchain-as-a-service platform on the market. They continue to champion blockchains to become the new application platform.

Rise New York is a global community of startups and corporates creating the future of commerce and fintech by helping startups and entrepreneurs connect, co-create, and scale innovation. In partnership with Barclays, we listen, nurture and oxygenate through our international network of Rise hubs. Rise New York also houses a world-class event space and is home to the U.S. cohort of the Barclays Accelerator, powered by Techstars.
Date and Time
Location
Refund Policy