Description
This course is delivered by BlockApps at Pivotal headquarters.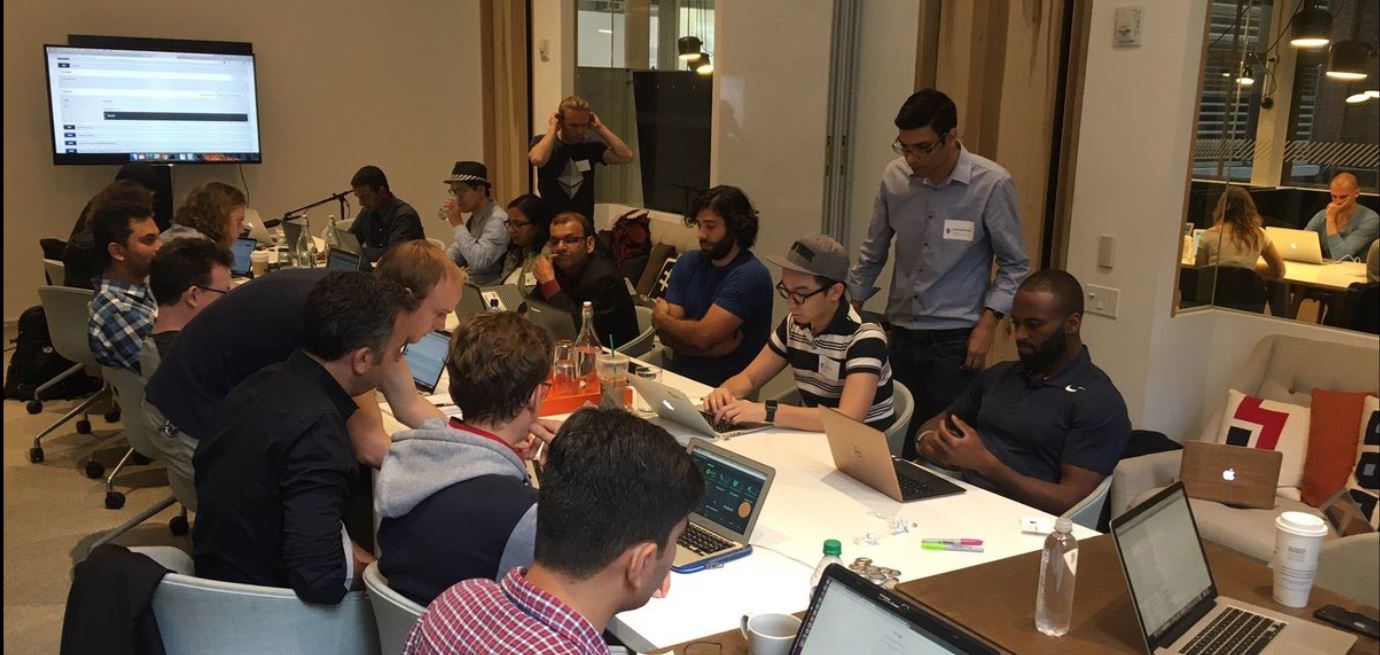 Blockchains are a hot topic for the global enterprise. As proof, the total market cap for cryptocurrency surpassed $100 billion in July which represents a massive investment in the technology and a growing need for knowledgeable Blockchain software engineers.
In response, BlockApps offers a course to cover:
Ethereum – Fundamentals of Ethereum blockchain and the Ethereum Virtual Machine (EVM)
Solidity – A javascript-like programming language used to write "Smart Contracts"
STRATO – Build and deploy smart contract applications quickly
Prototype – Deploy a working Blockchain application based on a supply chain use-case
Upon successful completion, participants receive a Certificate of Completion which will be published on the Ethereum Blockchain.

Participation is available on a first-come-first-served basis. $300 off early bird tickets available until 09 27th.
Format: In-Person
Location: Pivotal Labs, 875 Howard St. 5th Floor San Francisco.
Dates:
Monday, October 16th, 2017
6:00 PM PST – 9:30 PM PST

Tuesday September 17th, 2017
6:00 PM PST – 9:30 PM PST

Wednesday September 18th, 2017
6:00 PM PST – 9:30 PM PST

Note: this course is intended for experienced software developers.
Pre-requisites include:
Ability to use the Command Line

Previous programming experience. Java is ideal but any functional language knowledge is good

No prior blockchain knowledge required

Top BlockApps developers will lead the course.
Lior Saar is a solution architect at BlockApps. In his role, he meets with clients worldwide to understand their needs and leads the design and implementation of their solutions. Prior to his work at BlockApps, Lior Co-founded Blockstack.io and CryptoCorp. In his free time, Lior likes to practice and teach yoga, surf, and play Taiko drums.

Not in San Francisco? BlockApps training program is expanding. Please email suggestions: training@blockapps.net
Questions regarding group discounts or for more information, email: training@blockapps.net

Join past participants that learned the fundamentals of Blockchain Development with BlockApps. Pictured above, participants and instructors of Developer I WEI Training course on August 12th '17 at Rise NYC.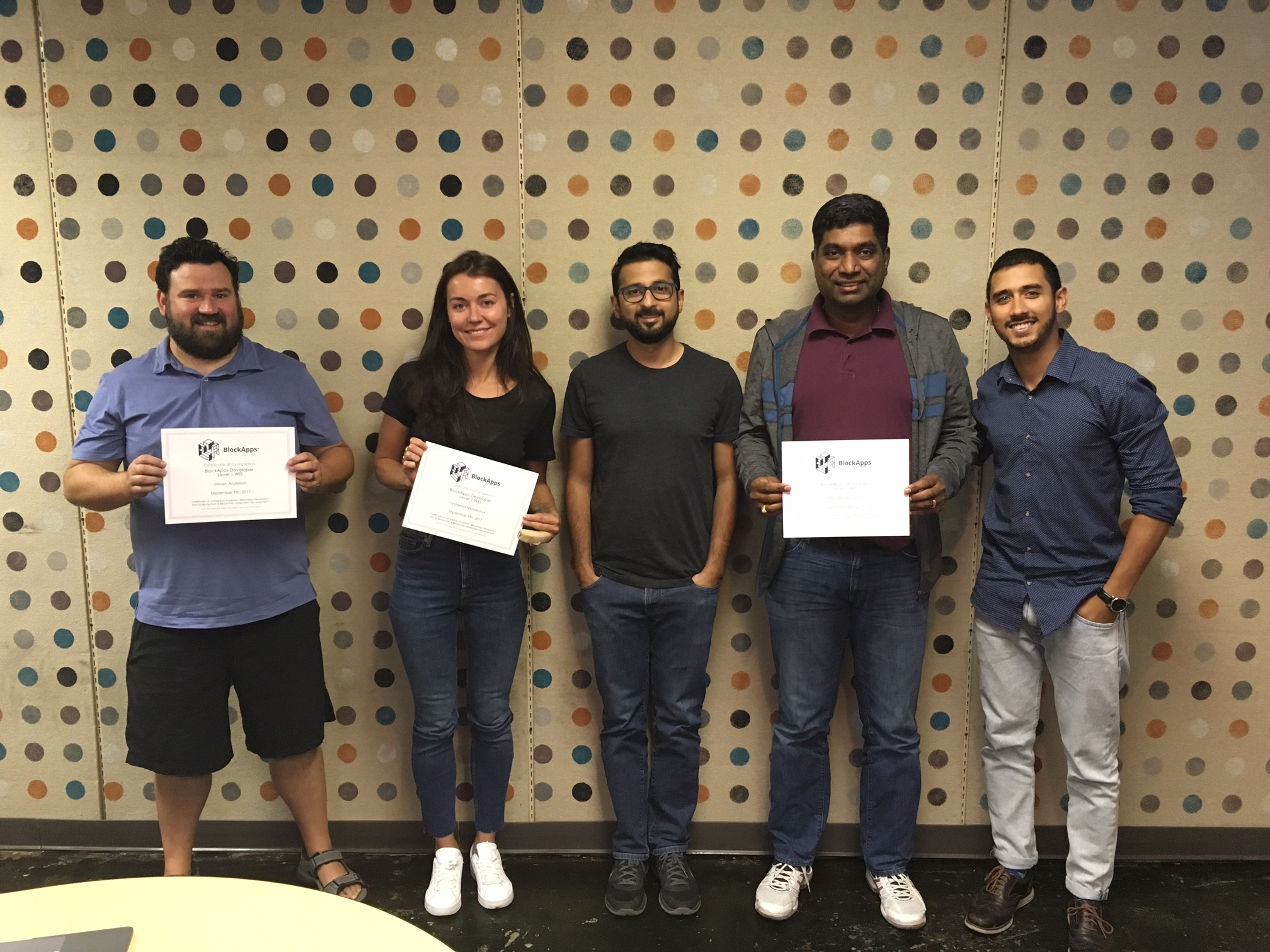 "Fully staffed with incredibly helpful and friendly subject matter experts."
- Brook Armstrong, CEO, Blockskye
"By the end of the course, I knew how to develop smart contracts and move forward on my blockchain app ideas"
- Andrew Se
"Awesome!! Very engaging and interactive class. The trainers were very helpful. Learnt a lot. Great material. "
- Arpita Bhatia
"Something universities can never offer."
- Alan Wang, Software Developer, Swifto

Connect with BlockApps on Twitter @Blockapps