Description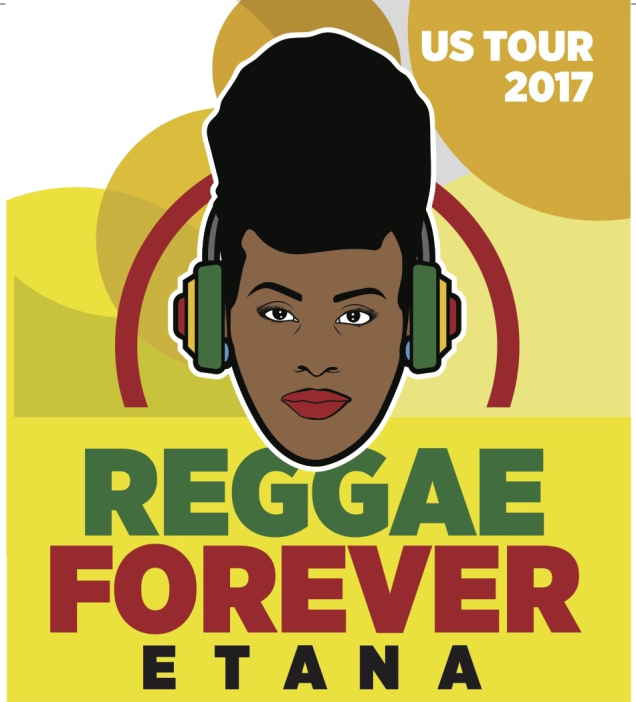 Singer/Song Writer/Song Producer/Humanitarian
Etana's name means "The Strong One" in Swahili, and it's a title she more than lives up to with her music and presence. Since debuting in 2006 with the thought provoking single "Wrong Address," the Jamaican-born singer has established herself as one of the most powerful and distinctive voices in reggae, blazing a new trail in a genre that has long been male-dominated.
Etana's story begins in August Town, a treacherous but culturally rich garrison community in eastern Kingston that has produced such musical talents as Sizzla and Israel Vibration. Growing up, Etana's home was filled with music, but it was country and western that she recalls leaving the biggest impression. "Every Sunday was country music day," saysEtana. "A lot of people in Jamaica play gospel music on a Sunday, or old rub-a-dub. In my house it was country, like Dolly Parton. Tammy Wynette was my favorite of all the artists my mom used to play." Etana discovered her talent at the age of 6 while singing at home in the backyard for her aunt. Her charming voice beaconed an huge audience of neighbors who gathered to here "little Shauna" sing. Etana's backyard singing led to microphones of local sound systems playing in the neighborhood and thats where he love of music began.
VP Records, recognizedEtana's talents. In 2008, the label released her debut LP, The Strong One. The album, which combinedEtana's reggae sound with aspects of R&B and world music, was embraced by fans as well as the music industry, landing the singer a nomination in the "best reggae" category at the MOBO Awards in England.
After several years touring around the world, Etana returned in 2011 with her second album Free Expressions. The set included the hit "People Talk," which detailedEtana's own experiences facing skepticism as a woman in the music industry, as well as favorites like "Free," an emotional tear-jerker written from Etana's personal experience of the violent, horrific nature of her community, having to endure days of no sleep unable to go home because of a turf war and fears of being killed in the cross fire. "August Town" a track written in hopes of reuniting her community and "Heart Broken." The latter song topped Natty B ' s chart in the UK for three consecutive weeks. 2011 also sawEtana return to her country roots with a cover of Patsy Cline's "Crazy" on the VP Records compilation Reggae Gone Country. Her rendition of Cline's country classic was praised as one of the standout tracks on an LP that featured such reggae luminaries as Beres Hammond and Luciano.