Description
Featuring South Florida's most prominent talents, live band, freestyle artists (including writers, poets, painters, dancers, singers, etc), signature drinks, CBD infused products, and a DJ to be reckoned with. An Elevated Artistic Experience will explore the role herbs plays in our creative expression, community and overall well being.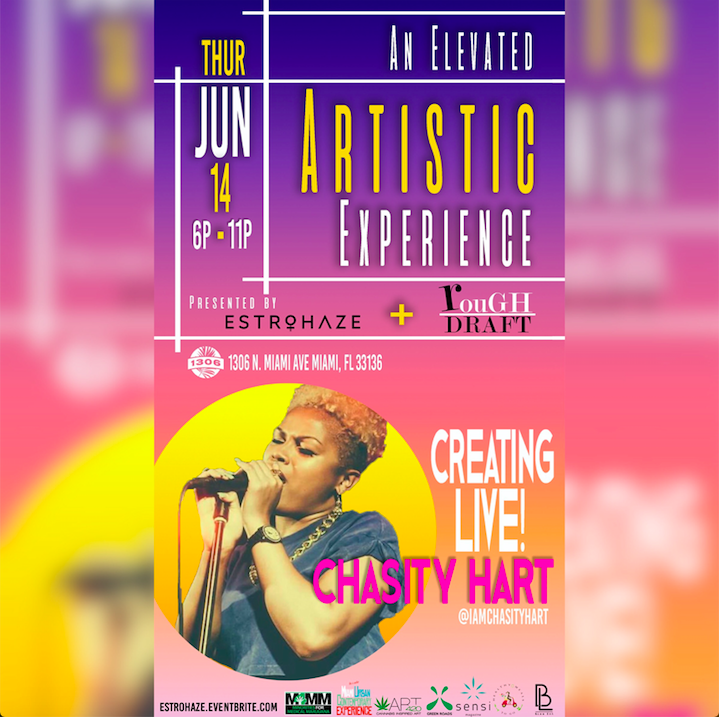 How this works? Freestyle/open mic artists will be provided a related prompt and will be encouraged to create given the prompt provided. What's created and how is entirely up to you!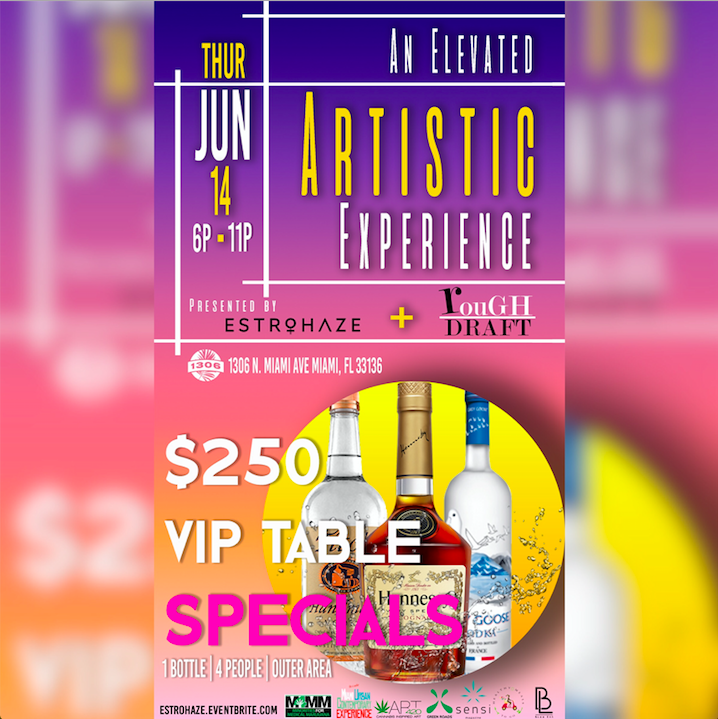 An Elevated Artistic Experience is presented by a coalition of artist and entrepreneurs who are on a mission to build a bridge between the arts, healing, community and holistic health.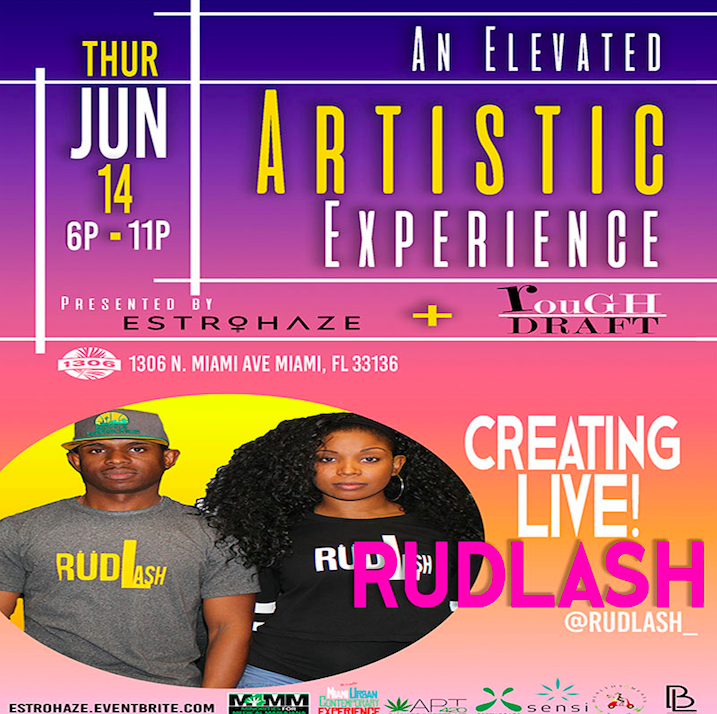 Interested in performing/sharing your art with EstroHaze and Rough Draft in South Florida? Send us a sample/portfolio/clip of your work along with contact info to info@estrohaze.com and let's make art happen.