Estrategias probadas para conseguir clientes para tu startup

Thursday, September 12, 2019 from 6:00 PM to 8:30 PM (CEST)
Event Details
Has realizado tu estudio de mercado, has seleccionado a tu público objetivo y has montado tu startup. Ahora, te enfrentas a la prueba definitiva: conseguir atraer a clientes. No estas solo. En este evento conocerás diferentes estrategias, consejos y mejores prácticas de aquellos que han conseguido captar un cliente detrás de otro. Escucha las experiencias de emprendedores que han lanzado un negocio exitoso gracias a un número creciente de clientes satisfechos y discuta cualquier pregunta o inquietud que tengas. ¡Únete a nosotros para una noche divertida!
¿Quién debería estar interesado en asistir?
Cualquiera que esté interesado en hacer crecer su base de clientes
Cualquiera que esté interesado en aprender estrategias de emprendedores que han conseguido captar muchos clientes
Cualquiera que esté interesado en lanzar su start-up o unirse a una nueva aventura empresarial
Cualquiera que esté interesado en temas relacionados con el emprendimiento
Cualquiera que tenga interés en conocer el programa de formación del Founder Institute
Agenda del Evento
18:15 h: Registro
18:35 h: Presentación del Programa del Founder Institute
18:45 h: Presentación de los ponentes
20:00 h: Preguntas y respuestas a los ponentes
20:15 h: Networking
¿Qué es el Founder Institute?
El Founder Institute es una red global de startups y más de 11.000 mentores que apoya a emprendedores en el lanzamiento de compañías de tecnología que tengan un valor significativo y perduren en el tiempo. A través de nuestro programa cuatrimestral de aceleración de proyectos en su estado inicial, podrás lanzar la empresa de tus sueños, gracias al asesoramiento que recibirás de nuestros expertos y experimentados CEOs de otras startups de solvencia, sin tener que dejar tu trabajo habitual. Además, por medio de nuestro Bonus Pool, todos los participantes comparten ganancias potenciales, creando un ecosistema basado en la colaboración y el trabajo en equipo donde las grandes startups florecen. En sus primeros nueve años de operación, el Founder Institute ha contribuido al lanzamiento de más de 3.500 empresas de tecnología en más de 200 ciudades alrededor del mundo, gracias a su innovadora y diferencial metodología.
Este evento es gratis. ¡Únete a nosotros para una noche divertida! Para más eventos gratuitos, visita https://FI.co/events.
Para obtener más información sobre los inversores, las incubadoras y los eventos tecnológicos disponibles en Barcelona, consulta nuestra lista Startup Resources in Barcelona.
Con la ayuda de: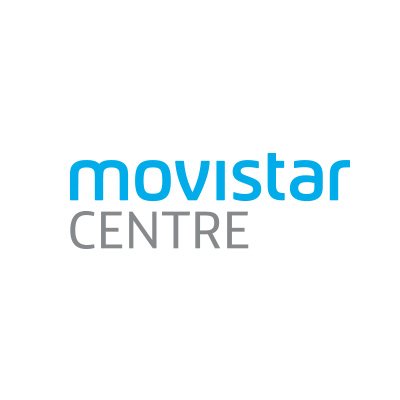 When & Where

Movistar Centre
Carrer de Fontanella, 2, 08002 Barcelona, Spain
Barcelona
Spain


Thursday, September 12, 2019 from 6:00 PM to 8:30 PM (CEST)
Add to my calendar
Organizer
The Founder Institute is the world's premier pre-seed startup accelerator. Leaders of the world's fastest-growing startups have used the Founder Institute to raise funding, get into seed-accelerators, generate traction, recruit a team, build a product, transition from employee to entrepreneur, and more. Based in Silicon Valley and with chapters across 60+ countries, the Founder Institute's mission is to "Globalize Silicon Valley" and empower talented and motivated people to build impactful companies that create one million jobs.
For more startup events, visit FI.co/events.