Description
Este evento esta dirigido hacia todos los Creativos, Publicistas, Comunicadores, Community Managers, Content Manager, Social Media Manager, Gerentes de Marcas, Especialistas en Marketing Digital, Consultores de manejo de contenido y comunicación, Estrategas Digitales y/o todo aquel que desea conocer aspectos avanzados del mercadeo digital para gestionar las redes sociales.
La estrategia de contenido en redes sociales ha ganado mayor importancia con el paso del tiempo, si bien estas plataformas nos permiten conseguir una afinidad nunca antes vista con nuestras comunidades, es bien sabido que cada vez más se sobre saturan y se nos hace más difícil sobre salir entre tanto ruido.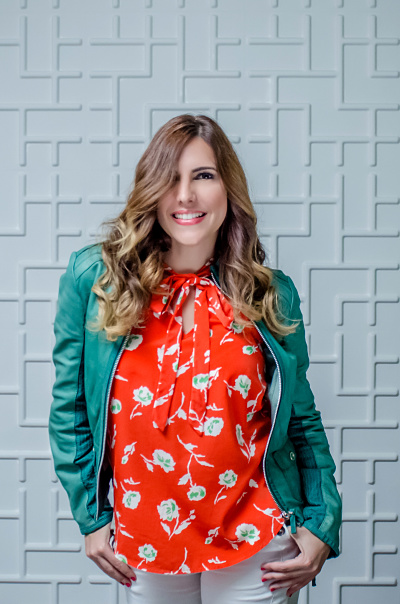 Presentado el tema esta Maria Claudia Posadas. Siendo una experta en el desarrollo de estrategias de marketing digital y consultor en negocios digitales, ha tenido la oportunidad de trabajar con clientes como: Brahma, Cerveza Regional, Chevrolet, Daimler Chrysler, Kraft, McDonalds, Movistar, Nestlé, Purina, P&G, Reanult, Sanofi-Aventis entre otros.
Es una especialista en presencia online, diseñador e Ilustrador, con estudios de postgrado en "Estrategia y Creatividad Interactiva" en la Universidad Autónoma de Barcelona, España y Estudios de Negocios PAG, IESA, Caracas, Venezuela. Posee más de 20 años de experiencia trabajando en publicidad interactiva.


¿Qué se lleva consigo del evento?
Trabajaremos en torno a los contenidos y sus características para crear estrategias de mercadeo que puedan ser contagiosas por medio de la difusión en las redes sociales.
Estrategias de contenidos

Pasos necesarios para potenciar un mensaje.

Herramientas teórico - practicas que permiten evaluar el tipo de contenido que se está desarrollando.


Sea uno de los primeros en confirmar su asistencia para obtener una entrada gratuita!
Instrucciones de parqueo para el evento:
Introducir esta dirección en su GPS para evitar la construcción al frente de nuestras oficinas, 90 SW 1st Street Miami , FL 33130.
Consulte el "link" siguiente para obtener una representación visual de donde se encuentra la entrada al estacionamiento (al lado de nuestro edificio) .
https://www.dropbox.com/s/66tmclerls4rsai/EveningEventParking.png?dl=0
Tambien se puede llegar a las oficinas a través de Metrorail o Metromover usando las paradas "Government Center" o "Miami Ave."
Interesado en aprender más o tiene alguna pregunta? Siéntase libre de enviarle un correo electrónico a Héctor a hector@finaben.com.
Deseamos tenerlos a todos presentes!
Organizer of Estrategia de Contenido Para Redes Sociales
Starthub drives new energy into each space, invigorating members by connecting them to the greater entrepreneurial community. We welcome people from all over the world for lectures, meetups, workshops, corporate meetings, and more. CLICK HERE to see a full list of events happening at Starthub.