Este Sabado se Baila hasta el Piso Expect the usual: Great Music, Awesome people and lots of Fun
About this event
This Saturday don't miss se Baila hasta el Piso @ Fuego Club & Bar
Expect the usual: Two floors with great music, awesome people and lots of Fun
Fuego Bar and Club have a unique rooftop terrace, hip environment, outdoor patio with cabanas, VIP areas & Bottle Service.
Dress code enforced/ Guest list close at 11pm at the door
Reserve your bottle service in advance and secure the best VIP table or Cabana in the club (include bottle service and up to 8 people per table or Cabana)
Bottle service reservation: (650) 281-5391 or www.fuegoguestlist.com
Saturday, June 19th - Doors open 10:00pm
 Fuego Bar and Club - 140 S. Murphy Ave - Sunnyvale
Info: (650) 281-5391 (408) 250-3694
- Rumba Room (first floor) : with Dj Pipe V - Reggeatton, Latin pop, Salsa, Bachata ,South american and more.
- Fuego Room (Second floor) : with Dj Noise & Dj MGD - Old & new Reggaeton, Top 40, House, and more
Book in advance for FREE your BIRTHDAY or any other celebration at (650) 281-5391 or (408) 250-3694 and get a VIP tables, Champagne bottles, complementary drinks and guest list.
Don't miss out on the fun atmosphere and great music in our Sabado se Baila hasta el Piso at Fuego Club & Bar.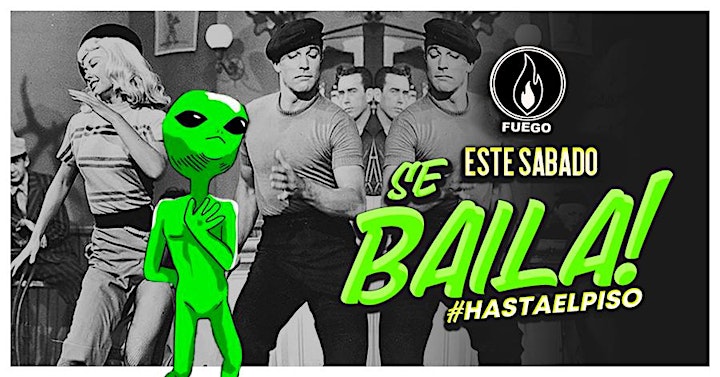 Organizer of Este Sabado se Baila hasta el Piso @ Club Fuego - Free Guest List