Estate Planning for Retirement Plans (and other IRD Assets)
Description
Presented by Martin A. Schwab, Member, Bond, Schoeneck, & King.

Income in respect of a decedent (IRD) is an often overlooked issue in many estates. The primary assets that are treated as IRD are retirement plan assets – defined contribution pension and profit sharing plans, 401(k) plans, 403(b) plans and IRAs. Many larger estates will contain IRD assets and it is important for advisors to be aware of IRD and properly plan for it both before and after death.

During the session, we will cover what IRD is, the estate and income tax consequences of IRD, when the estate tax IRD deduction is available and how it can be used, and charitable issues related to IRD. Time will be provided for an interactive dialogue around audience questions.

Wednesday, December 5, 2018
12:00 – 1:00 PM
Lunch will be provided and there is no cost to attend.

Central New York Community Foundation
431 E Fayette St
Syracuse, NY 13202
3rd Floor Conference Room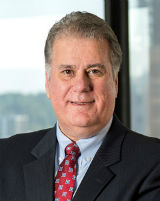 About the Presenter
Martin concentrates his practice in estate planning and the administration of estates and trusts with emphasis in related tax matters. He is a certified public accountant.

His estate planning practice includes the use of revocable trusts, life insurance trusts, charitable remainder trusts and other trusts designed to save estate taxes. Martin has experience in the administration and settlement of a wide range of estates including estate accountings and Surrogate's Court proceedings relating to accountings. His practice includes estate planning for individuals with large pension, profit sharing and IRA accounts including strategies designed to maximize the deferral of income taxes imposed on those assets. It also involves estate planning for closely held business owners as well as litigation involving trusts and estates.

Parking Instructions

Please be prepared to park on the street. There is street parking available on East Fayette, East Washington and Genesee Streets.
Parking in the lot directly in front of the CNY Philanthropy Center is reserved for Central New York Community Foundation guests and tenants and cannot be guaranteed for event participants.
Please do not park in the lot adjacent to the Philanthropy Center in front of Joseph's at the Carriage House-this is a private lot and your car will be towed.
A Murbro surface lot is located within a block of the building-you may enter on East Washington Street, next to Jazz Central.
A covered parking garage is located at 300 East Fayette Street.

There may be photography and/or filming at this event. If you do not wish to appear in any photos or videos, please inform the Community Foundation within 24 hours of the event's conclusion by contacting us at (315) 422-9538 or info@cnycf.org.