Description
Join us at the Rapides Parish Library for Estate Planning Essentials - Presented by H. Gregory Walker, Jr *
March 05, 2018 1:00 PM

Hineston Branch, 1810 Hwy 121, Hineston, LA 71438
March 08, 2018 6:00 PM
Libuse Branch, 6375 Hwy 28 E, Pineville, LA 71360
March 20, 2018 4:00 PM
Boyce Branch, 500 A Ulster, Boyce, LA 71409
March 20, 2018 10:00 AM
Westside Branch, 5416 Provine Place, Alexandria, LA 71303
March 20, 2018 1:00 PM
Martin Branch, 801 West Shamrock, Pineville, LA 71360
March 20, 2018 6:00 PM
Westside Branch, 5416 Provine Place, Alexandria, LA 71303
March 21, 2018 10:00 AM
Johnson Branch, 1610 Veterans Drive, Lecompte, LA 71346
March 22, 2018 1:00 PM
McDonald Branch, 1075 Hwy 497, Glenmora, LA 71433
March 22, 2018 6:00 PM
Robertson Branch, 809 Tioga High School Road, Ball, LA 71405

March 27, 2018 5:00 PM
King Branch, 1115 Broadway Avenue, Alexandria, LA 71302

Click "Select a Time" above to reserve a seat. Please call 318-445-4516 if you have any questions or need additional information.

This will be a free informational workshop regarding wills and successions, how to protect your assets and qualify for long term care Medicaid, design an effective estate plan, and how to utilize a trust for asset protection.
Presented by: H. Gregory Walker, Jr., Attorney at Law*
*Estate Planning and Administration Specialist, Certified by the Louisiana State Board of Legal Specialization
MEET GREGORY WALKER, JR.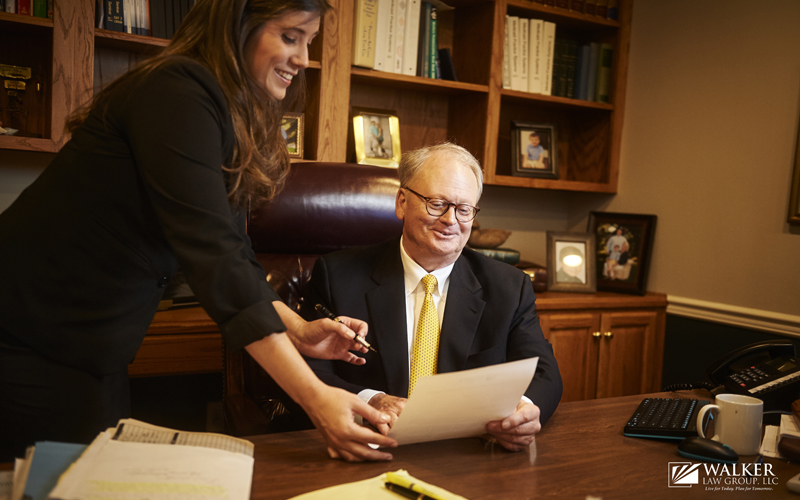 H. Gregory Walker, Jr. ("Greg") is the founder of the Walker Law Group, L.L.C. A life-long resident of Central Louisiana, Greg leads a practice dedicated to building and protecting families, as well as showing people how to leave a legacy for loved ones. When working with clients, Greg uses an educational approach so all individuals involved understand every available option for reaching their goals.

Greg devotes his practice to estate and Medicaid planning, trust creation, elder law, V.A. benefits, and asset protection law. In addition to lecturing at educational seminars on estate and Medicaid planning, he provides community members with tips on avoiding future estate hassles and protecting assets during his weekly radio program on KSYL 970AM.