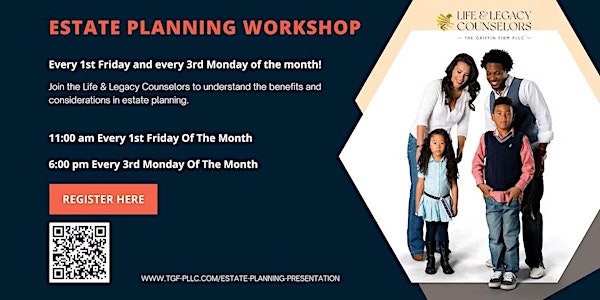 Estate Planning 101 Workshop
Join the Life & Legacy Counselors as we share how to build legacy through estate planning each month on the third Monday at 6 pm.
About this event
The Life & Legacy Counselors empowers people and groups to create and protect wealth to leave a legacy for their families and community.
Do you have a plan?
→ That Creates a Legacy for Future Generations?
→ To Provide for Your Family?
→ To Protect Your Personal Property?
To learn more about our firm, visit our website: www.tgf-pllc.com