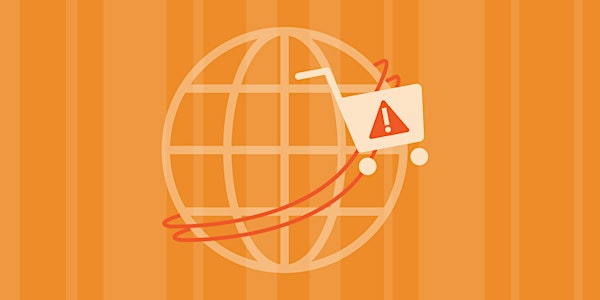 Establishing Global Norms to Protect Online Shoppers from Counterfeits
Join the Center for Data Innovation for a panel discussion about how the public & private sector can work together to protect consumers.
About this event
Counterfeit products continue to pose a significant threat to the health and safety of individuals. Counterfeit drugs and cosmetics often contain harmful ingredients that threaten public health. Counterfeit personal protective equipment, such as masks, sanitizers, and disinfectants, along with counterfeit COVID-19 tests, have exacerbated the global pandemic and endangered people's lives. And counterfeit electronics, like phone chargers and power adapters, can overheat and cause fire hazards. Counterfeiters exploit online marketplaces, social media, and other online tools to get these products in the hands of unsuspecting consumers, while causing economic harm to legitimate businesses and their workers. Successfully disrupting counterfeit networks will require cooperation from authorities at all levels of government as well as partnerships across the private sector.
Join the Center for Data Innovation for a panel discussion about how the public and private sector can work together to establish global norms and best practice to better protect consumers from counterfeits and ensure respect for intellectual property in e-commerce.
Panelists:
- Jennifer Blank, Attorney-Advisor, United States Patent and Trademark Office
- David M. Luna, Chair of the Anti-Illicit Trade Expert Group, Business at OECD; Chair of USCIB's Anti-Illicit Trade Committee
- Megan Giblin, Director, Customs and Trade Facilitation, United States Council for International Business
- Secretary Elaine Marshall, Secretary of State, North Carolina
- Piotr Stryszowski, Senior Economist, OECD
- Patrick Kilbride, Senior Vice President of the Global Innovation Policy Center, U.S. Chamber of Commerce
- Becca Trate, Policy Analyst, Center for Data Innovation (moderator)
Watch the event on the Center's website.
Follow @DataInnovation and join the discussion on Twitter with the hashtag #datainnovation.
Submit questions before or during the event.