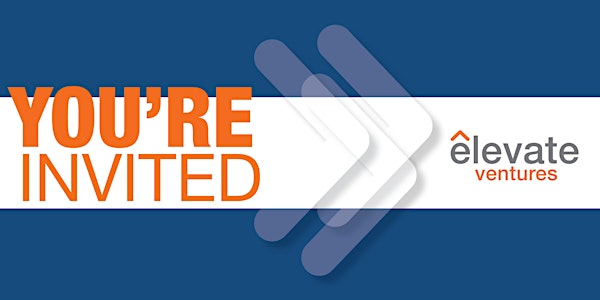 Establishing a Strategic Marketing Plan
Developing, managing, and evaluating a strategic marketing plan is essential in reaching business objectives.
About this event
Developing, managing, and evaluating a strategic marketing plan is essential in reaching business objectives.
The strategic marketing planning process involves creating a marketing strategy that outlines objectives, programs to achieve those objectives, who is responsible for those metrics, and a timeline to achieve those goals. This process is necessary to outline and simplify the company's objectives and how to achieve them.
Establishing a well-defined, feasible marketing strategy makes meeting customer needs a likely and attainable goal. It also keeps your business goals organized and focused, saving valuable time and money.
In this webinar, we have lined up three presentations from industry leaders and time for Q&A to address your questions!
Message Clarity: Mitch Loveing, J2
Marketing Channels/strategy: Austin Becker, Austin Becker Marketing
Bringing your strategic marketing plan together: Jenny Vance
Want to learn more? View additional events here.
Speakers:
Nicholas Kuhn, Elevate Ventures Moderator
Austin Loveing is the Lead Strategist at J2 Marketing. He focuses on bringing marketing strategy to J2's clients and provides greater direction for the company itself. He joined J2 Marketing in August of 2020 as a studio tech, bringing over 7 years of design experience and a BS in Business Administration. Austin loves the creative process and is focused on setting J2 Marketing up as a platform that serves its employees just as well as it's clients.
Austin Becker, Austin Becker Marketing
Austin helps small and medium size businesses grow sales online using Google, Amazon and Microsoft pay per click marketing (PPC). He and his team focuses on B2C and B2B e-commerce clients with $5M+ in annual revenue.
Austin has worked with Fortune 500 companies as a project manager and in retail sales analytics on Amazon.com. He has been advertising and selling products online for over 10 years.
Jenny Vance, Enabling Revenue Teams in Scaling Companies
I'm an entrepreneur and a revenue and go-to-market leader.
For five consecutive years, I was humbled to be honored by the Sales Lead Management Association (SLMA) as one of the 50 Most Influential People in Sales Lead Management and as one of 20 Women to Watch. Direct Marketing News and the Indianapolis Business Journal graciously named me to their 40 Under 40 lists, and I received the McDermond Medal for Excellence in Entrepreneurship in 2013. During my leadership tenure, LeadJen was named a Mira Award winner by TechPoint in 2013, the INC 5000 in 2012 and 2013 and was recognized as one of the 2012 Indiana Companies to Watch.