Description
Introduction to Tax Essentials for Small Businesses



We'd like to extend a warm invitation to a premiere educational workshop with Tariq Shafi, CPA. During this interactive workshop, Mr. Shafi will cover three essential topics using real-time examples to help promising entrepreneurs understand available U.S. tax system resources to help you make informed decisions about your own business.



1. Taxes
The Fundamentals of the U.S. Federal Income Tax, Social Security and Medicare Systems

Relationship Between Income, Employment and Payroll and beneficiaries of government revenue

Related tax planning tools for self-employed individuals and small to medium-sized business
2. Financial Statements
The components of an Income Statement and Balance Sheet

The meanings of and differences between Assets, Liabilities, and Equity

The importance of cash management and the effects of liquidity and debt on your business operations, decision making, and bottom line
3. Buying and Selling a Business
Considerations and concerns when buying or selling a business

Motivation and reasons for buying in one of three typical ways: from scratch, as a franchise, or buying an existing one

The major steps of the buying process: Budget/debt/cash flows, type of business desired, financial data analysis, negotiation, and sales agreement

Evaluating a business' worth
This workshop is designed for individuals with an interest in and passion for learning about the heart of entrepreneurship and how the business climate works.
---


About Tariq Shafi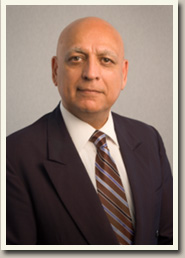 Mr.Shafi has over thirty years of accounting, auditing and tax experience in the Washington metro area and London, England. He is a visiting professor of Accounting, Auditing and Taxation at various universities. He teaches bachelors and masters courses to prepare students for employment opportunities as financial accountants, tax preparers, CPAs and auditors.

Mr. Shafi and his staff believe strongly that building ties with the community involve giving their time and effort to worthwhile causes and they are active participants in local charitable and educational institutions.