Essential Oils: Natural Health Solutions Online Zoom Class
Sales Have Ended
Ticket sales have ended
Hello, Thank you for your interest in my event! Ticket sales have ended, but if you look at my profile, you will see I teaching online essential oil classes weekly on Tuesdays 12:30-1:30pm and Thursdays 4-5pm. https://www.eventbrite.com/o/elizabeth-mantia-cmt-amp-wellness-advocate-flow-in-massage-13561339490 I also offer complimentary 30min wellness consultations www.calendly.com/flowinmassage Elizabeth Mantia, CMT & Silver dōTERRA Wellness Advocate #2746057 www.mydoterra.com/flowinmassage www.flowinmassage.com IG: flow.in.massage FB: Flow In Essential Oil Healing flowinmassage@gmail.com 510-899-9775 complimentary 30min wellness consultations www.calendly.com/flowinmassage
Sales Have Ended
Ticket sales have ended
Hello, Thank you for your interest in my event! Ticket sales have ended, but if you look at my profile, you will see I teaching online essential oil classes weekly on Tuesdays 12:30-1:30pm and Thursdays 4-5pm. https://www.eventbrite.com/o/elizabeth-mantia-cmt-amp-wellness-advocate-flow-in-massage-13561339490 I also offer complimentary 30min wellness consultations www.calendly.com/flowinmassage Elizabeth Mantia, CMT & Silver dōTERRA Wellness Advocate #2746057 www.mydoterra.com/flowinmassage www.flowinmassage.com IG: flow.in.massage FB: Flow In Essential Oil Healing flowinmassage@gmail.com 510-899-9775 complimentary 30min wellness consultations www.calendly.com/flowinmassage
Zoom: class: Essential Oils & Supplements to empower your health and immunity
About this event
This online lifestyle education workshop is led by Elizabeth Mantia CMT and dōTERRA Wellness Advocate at Flow In Massage Wellness.
You will be empowered to reach your wellness goals holistically with essential oils and supplements. Learn to create a simple enjoyable protocol for daily vitality, mood, immunity, preventative care and so much more.
When you register, you answer the questions to qualify for this class. Once you are accepted, I will mail you samples so please pick a date at least7 days away to allow time to get you some samples if possible. (samples only mailed inside the US)
You may request a FREE 45minute wellness consultation prior to the class so we can meet (on Zoom or phone call) and tailor the samples with more in depth knowledge of your goals. Message me or go to calendly.com/flowinmassage to schedule.
CLASS DETAILS:
Learn to easily incorporate essential oils into your daily lives for immunity, cellular protection, mood, anxious feelings, sleep, detoxification, digestive support, hormonal balance, muscle and joint discomfort, inflammation, head tension, radiant skin and hair and other unlimited health benefits.
Join the grassroots health movement and experience Certified Pure Therapeutic Grade (CPTG) essential oils aromatically, topically and internally & discover which essential oils you can trust for purity and potency.
Certified Pure essential oils are much higher in antioxidants than food, gently detoxifying and repairing to our cells. Essential Oils are 50 to 70 times more concentrated than herbs and provide safe, effective and affordable.
You will discover educational resources so you can be prepared to help yourself, your family and friends and even your furry friends too!
After the class I can followup with you individually for a 45min complimentary Wellness Consultation to see how I can help you get started with wholesale pricing & products ship direct from dōTERRA.
After the class you have the option of joining my grassroots healing community simply be enrolling with a wholesale account. When you enroll with me for a wholesale account ($35 or Free with one of 5 enrollment kits), this gives you access to me & my team of doctors and healers for ongoing support, private facebook group, website and weekly online education. I also offer free training for committed and capable people who would like to build their own residual income business as a pathway to help others and create time and financial freedom.
60 minutes
Instructor: Elizabeth Mantia CMT and Wellness Advocate
www.flowinmassage.com
SHOP: www.mydoterra.com/flowinmassage
wholesale kits: www.flowinmassage.com/shopwellness
45minute Wellness Consultation
Schedule a time with me: www.calendly.com/flowinmassage
If you prefer a Free 45min Wellness consultation, you can book here to learn about how I can help you reach your health goals or learn how to join my team. You can also book this apt. prior to the class so I can tailor the samples to your goals.
WANT TO CREATE FINANCIAL ABUNDANCE?:
I mentor Wellness Advocates to learn to create financial abundance with residual income while healing others with powerful natural solutions. Do you love natural remedies and helping others? Do you want to create time freedom and a passive residual income? Explore how you can use natural solutions for wellness and help others with wealth and wealth.Join. Elizabeth Mantia CMT and Wellness Advocate and her team of healers, leaders, educators and Doctors to support you.
www.flowinmassage.com/join-team
STAY IN TOUCH:
Join Flow In Essential Oil Healing Facebook page for education and giveaways
www.facebook.com/groups/flowinoilhealing
www.instagram.com/flow.in.massage/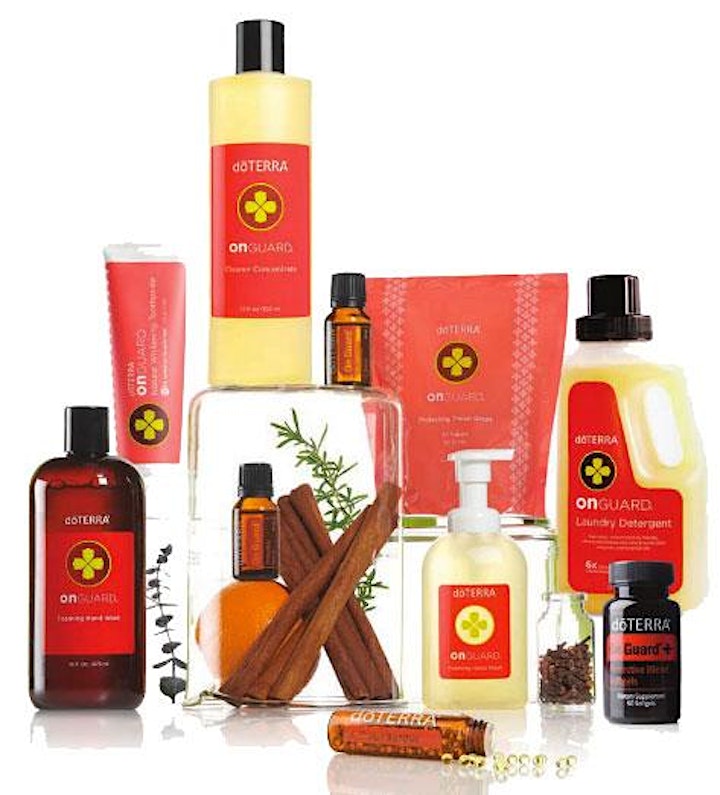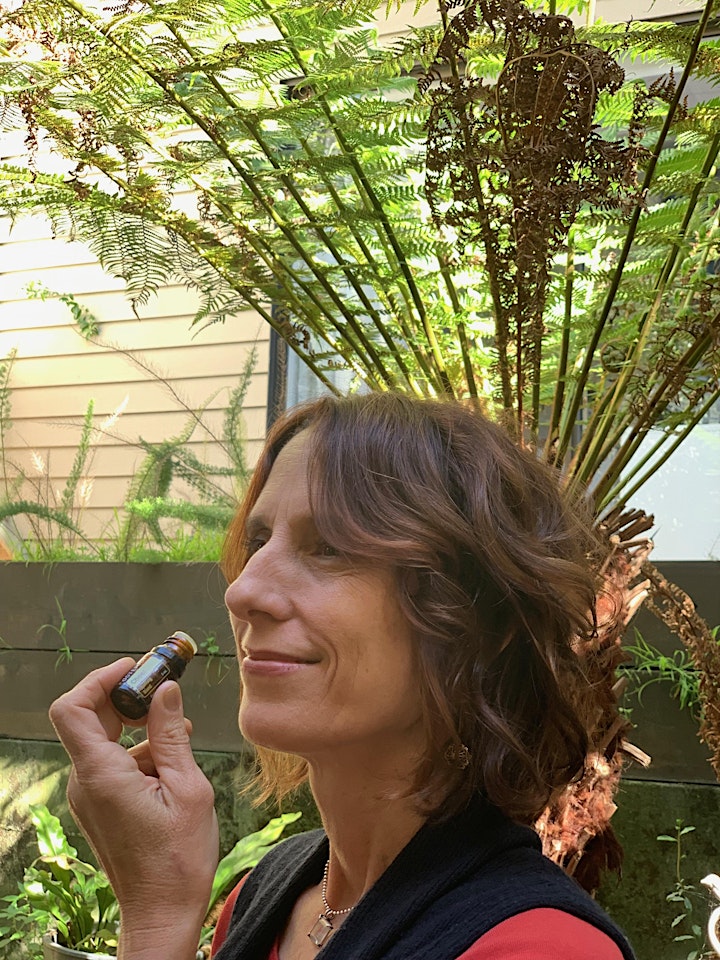 Organizer of Essential Oils: Natural Health Solutions Online Zoom Class
* SCROLL DOWN FOR CLASSES * 
Elizabeth Mantia Certified Massage Therapist and Wellness Advocate empowers others to reach their wellness goals with massage therapy, essential oils and supplements for profound healing. 
dōTERRA is a grassroots wellness movement and products are sold through Wellness Advocates so you are supported in your wellness journey.  dōTERRA certified pure therapeutic grade essential oils are harvested where they grow natively and 3rd party tested for purity.  Together with your Wellness Advocate, you are informed on safe and effective ways to reach your goals.
Essential Oils (50-70 times more concentrated than herbs) can be integrated into daily lifestyle so you can become the healer in your family.  Join a Healing Gathering, request a 30min complimentary Wellness Consultation or a 60-90min Massage Therapy Session.
Workshops will empower you with education and my team's resources including recommended books, Apps, free weekly education calls and our Facebook VIP support group.
Please contact Elizabeth (or "like" Flow In Essential Oil Healing on Facebook) to learn more about the healing power of dōTERRA essential oils and supplements, to be informed of future workshops, request a massage or to learn how to start your own thriving dōTERRA business.
510-899-9775 •  flowinmassage@gmail.com
www.flowinmassage.com
www.mydoterra.com/flowinmassage
Facebook: Flow In Essential Oil Healing 
Instagram: flow.in.massage
FREE 30min WELLNESS CONSULTATIONS 
https://calendly.com/flowinmassage