Description
Meet the Wellness Warriors of New Hampshire who are on a Mission to Empower and Support your HEALTH and HEALING journeies through the POWER of ESSENTIAL OILS!
Each Wellness Warrior has been fuled by their own unique passions but have been uinited by a single mission, and that is to share the benefits of Essential Oils and lead families toward healthier, happier, and more natural living.
Check out our list of Wellness Advocates and what they will be showcasing at the event:
Brienna Boisvert: Essential Oils for Kids and Pets
Angela Castrigno: Essential Oils for Immunity
Heather Warre: Essential Oils to Support Your Yoga Practice
Kathleen Bachmann:: Essential Oils for Cooking
Tracey Miller: Essential Oils for DIY Cleaning
Shantel Surles: Essential Oils for Skin Care and Topical Use
(Bio's Below)
You will also get to meet Special Guest Lisa Wilson a DoTERRA Blue Diamond, Founder of the Raw Food Institute, Health and Wellness Guru,
---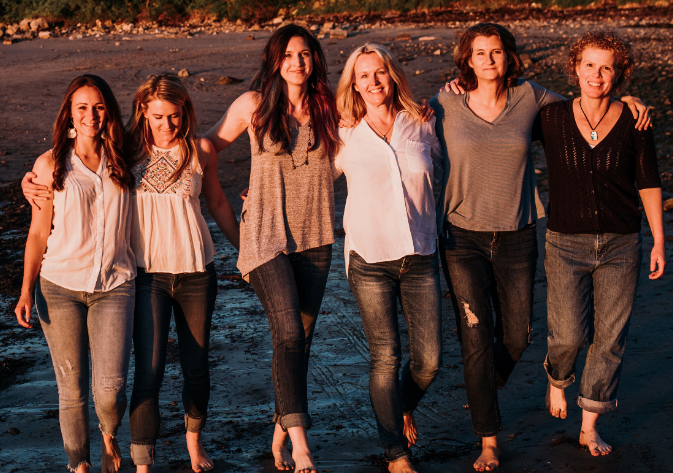 ---
*Brienna Boisvert* is a seacoast small business owner of Expawditions, LLC - an adventure dog walking and pet care company. She has a Bachelor of Science in Agriculture from the University of Georgia with an Equine Emphasis and Horticulture Minor. As you may have guessed, she's highly passionate for plants and animals; especially creating a whole-health approach for care and wellness. She uses doTERRA's high quality, pure essential oils to create a personalized, safe experience for her pets. Ask her about creating DIY products to replace toxic alternatives!

Brienna is also driven to explore natural avenues for bettering mental, emotional, and physical health for her and those around her, as well as incorporating personal development into her lifestyle.

*Angela Castrigno* is a Certified Integrative Nutrition Health Coach, helping her busy clients make their health a priority by giving them the tools and support they need to meet their wellness goals. She has also contributed to larger wellness programs such as Dig In: Real Food Solutions. Angela is also a Hula Hoop Fitness Instructor, Essential Oil Educator, and a published contributing author. She is a huge advocate for integrative health and the notion that everything in and around us contributes to our well-being as a whole. Angela is currently working all around New England, teaching and empowering others to take control of their health by building their own natural pharmacies in their homes

*Kathy Bachmann* loves helping people feel healthier through food, movement, connection to nature and community. She is a health coach and also works in the publishing industry. She is a mother off three and you can find her at the beach, climbing a mountain, or cooking and traveling around the world with her essential oils.

*Heather Warre* is a yogi, speech therapist, mom, and lover of Bengal cats. When searching for an alternative career path, she stumbled upon the powerful effects of essential oils, fell in love with them and became a wellness advocate. Heather enjoys learning about the many benefits of these amazing plant based oils and sharing them with others.
*Tracey Miller* is an author, transformational health coach, speaker, and yoga instructor who helps women nourish their bodies from the inside out. She has been featured on WMUR's New Hampshire Chronicle, the Portsmouth Heraldand Edible Magazine. She has worked with more than 1,000 women in her "real food" programs as a mentor, innovator, and educator. She wants to replace the outdated form of health care, with a more a vibrant, committed form of Self-care. Her mission is to help women be more mindful about what they eat, how they move, think and play and feel.
*Shantel Surles* has a passion for health and wellness and all things doTERRA essential oils. She has a Bachelor of Science in Neuroscience and Behavior, has managed a Chiropractic Wellness Center, is currently working for a Medical Device Company with patients suffering from brain cancer, and launched her doTERRA Business over a year ago. Shantel's past and current roles in both the preventative and reactive health feilds give her a well diverse perspective and understanding that our bodies are unique and ever-changing, and the importance of living a health conscious lifestyle with resources at our fingertips.