Essential Oils 101

Saturday, May 7, 2016 from 6:00 PM to 8:00 PM (CDT)
Event Details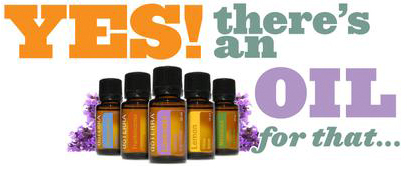 Learn about Therapeutic Grade Essential Oils and how they can help you with a wide-variety of health issues. Essential Oils are naturally occuring compounds found in the seeds, bark, stems, roots, flowers, and other parts of plants. They have long been used for medincinal puropses, beauty treatments, and even food preparation. Let us show you a safer and more holistic approach to your health!
And to help you start the switch to essential oils, we can reccommend the best and most effective options from over 40 essential oils and more than 20 essential oil blends!
---
Feel free to bring friends and family members who need to hear this information! One of the most powerful things we can do for others is to reach out a helping hand and share of what we know. 
Please register and we will see you there! 
When & Where

Stronghold Chiropractic
301 14th Ave. N.
Nashville, TN 37203


Saturday, May 7, 2016 from 6:00 PM to 8:00 PM (CDT)
Add to my calendar
Organizer
Stronghold Health
Stronghold Health is passionate about freeing people from the shackles of medication and disease so that they can LIVE to their full Health Potential! Our focus is Spinal Corrective Chiropractic Care, utilizing scientifically proven, safe and effective techniques to build health in the body. Our team of professionals educate people on Nutrition, Exercise Science, Detoxification, and equip them with a Powerful Minset regarding their health. Dr. David Hausmann is the practicing Maximized Living doctor, as well as the owner and operator of Stronghold Health serving the downtown Nashville area.

"Our primary purpose: detect and identify interferences that exist between your brain and body. Remove these interferences and release LIFE back into the body. By doing this, we can get the sick well and the keep the well from getting sick."
God bless you!