Description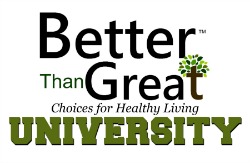 Essential oils have made their way back into the mainstream. You see the diffusers everywhere you shop. Did you know that essential oils are older than traditional medicine and dates back over 6000 years. The Bible even mentions it 180 times.
This session will uncover the multiple uses of essential oils in your daily life –
Aromatherapy – boosting stamina & energy, help relax, help manage stress and frustration, improves mental clarity

Personal Care – reduces appearance of aging, natural healing

Nutritional supplement – supports body's natural defenses, aids in maintaining normal cellular regeneration

Cooking uses

All natural household cleaners
Take back your wellness! Join us and learn how essential oils can impact every area of our lives. Come experience what everyone is talking. Participants will take home class notes, cheat sheets, and a free sample.
Instructor: Laura
Laura is a wellness educator, with a hearts desire to see people thrive and be well. With a background in the healthcare field, she's passionate about alternative ways to suuport the body for prevention and maintenance, She hopes to enpower others to be their own health advocate and to be inspired to live a life well lived.
Class Cost: $10 - Non-refundable.
Space is limited. You must make a seat reservation to guarentee a spot.
Hosted by: