Description
Essential Ingredients of Building an Awesome MVP Easily
Whether you are a startup working on your first product or building new offerings in your existing business, you are likely to be challenged by many variables and unknown factors during this crucial stage.
In this Fireside Chat session, as a startup, an entrepreneur and a business leader, you will hear from veterans and industry experts on how to innovate to leverage on existing resources at new angles and opportunities to build your MVP.... Easily and Quicky.

Come and Join in this Conversation Now!
In this joint event, co-organised by Manifera and JustCo, some of the takeaways for you:
Uncover challenges of building MVPs & Overcoming them Quickly
Learn Practical Lessons from Veterans' Experiences
Access to Insiders' Expertise & Support for your MVP Now
Rethinking MVP and its Design from Marketing Perspectives
New Ideas, Applications and Network with Experienced Industrial Experts
The Program Agenda:
5:30pm - Registration and Pre-Talk Networking
6:00pm - Fireside Chat Session with Panel
7:00pm - Dinner and Networking
7:30pm - End
To All Startups, Entrepreneurs and Business Owners,
Join us Now for an evening of learning, exploring and networking for you and your business.

For event enquiries and other related matters, please email: david.kwan@manifera.com
About the Panel: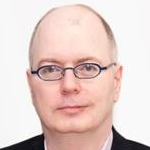 Mr. Herre Wieger Roelevink
Founder and Director
Manifera Software Development Pte Ltd

Founder and Director of Manifera Software Development Pte Ltd, Herre leads his company in providing custom made software development services for blockchain solutions, web and mobile applications.
He has 20+ years of IT experience, having worked as Project Manager for various companies and various products like health-related, consumer and automotive products and having worked in countries like the Netherlands, Austria, USA and Brazil.
Mr. Roelevink is living with his family in Singapore for more than 11 years now and enjoying every bit of it.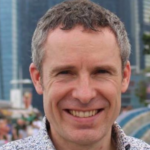 Mr. Andrew Shuttleworth
Regional Manager, APAC and Country Manager, Singapore
Cloud Ace, Google Cloud Premier Partner
Andrew has been working in technology in Asia for 20 years - 18 years in Japan and 2 years in Singapore.

His experience spans IT outsourcing, a mobile web site startup (in 2003!), running a consulting business in Tokyo, building Tokyo's biggest international startup community, working at Apple for 9 years, and now back in a startup supporting companies looking to take advantage of Google Cloud.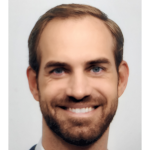 Mr. Robbert-John Sjollema
Founder and Director
Continae Business Consultancy
Robbert-John has been active in digital marketing since the start of Google Adwords in the early 2000`s.
He first used the technology to market his own webshop in the Netherlands, but soon started to consult other businesses on how to market their products, services or experiences on the internet.

He is specialized in all aspects of digital marketing, from advertising to building websites and optimizing them for search engines, to influencer marketing and big data analytics for startups and SME`s.
Main Organiser

About Manifera
Manifera is an international software development company. Working with SMEs and MNCs from Europe, USA and South East Asia and with a team of experienced software developers and quality engineers, she provides clients with Offshore Software Development teams and custom made software application development services.
To expand your company's software development capacity in an easy and cost-effective way, Manifera can provide you with a team of software developers who act as your own extended team. You will have full control of the developers and you will work with the developers directly and daily.

With custom software development services, Manifera helps you design and develop the right software application for your business needs, based on your requirements and ideas, with developing web applications, mobile applications for iOS and Android and desktop applications.
Singapore | Vietnam | The Netherlands
More about Manifera: Website | Facebook | Linkedin
Co-Organiser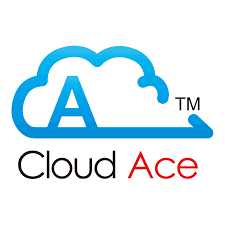 About Cloud Ace

Cloud Ace provides services to help organisations to adopt Google Cloud Platform™️ including migration, system development, maintenance and billing.

In addition to our own in-house team with over 200 Google Cloud Certifications and 8 Google Cloud Specialisations, we partner with a portfolio of companies, including Manifera, to provide solutions in areas such as blockchain, artificial intelligence, machine learning and IoT.
Cloud Ace extensive experience and partnerships mean we can support customers where they need it most in taking advantage of the power and flexibility of Google Cloud Platform.
Global | Japan | Taiwan | Thailand | Vietnam | Singapore | Indonesia

More about Cloud Ace: Website | Facebook | Linkedin | Instagram | Twitter | Youtube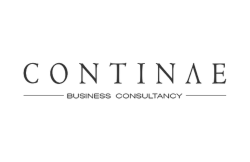 About Continae Business Consultancy

Continae specialized in startup consulting. Creating digital marketing strategies, market feasibility studies, financial plans, or even entire business plans, Continae can help you get through the first difficult phases of setting up your business and making it presentable for potential investors.

With our extensive network of both private funds and VC`s, we can create meaningful relationships between you and your investor.
More about Continae: Website

Venue Partner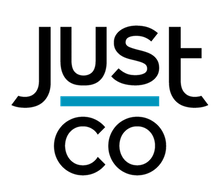 About JustCo:
Founded in 2011 and headquartered in Singapore, JustCo is Asia's leading premium flexible workspace provider. We continually disrupt the status quo and redefine collaborative working.
In our communities, we connect dynamic entrepreneurs, start-ups and large corporations. People are at the heart of what we do, as we create networking events and strategic partnerships for our members and partners to gain insights, collaborate, and help each other. Our passion for customer satisfaction ensures our members find comfort and peace of mind – the same JustCo hospitality, no matter where you are.
We make work better by revolutionising how people work, empowering our ever-growing community with exceptional flexibility, opportunities and experiences.
Come and experience JustCo with our 1-day free trial!
Singapore:
6 Raffles Quay | 20 Collyer Quay | 120 Robinson Road | Asia Square | AXA Tower
China Square Central| Manulife Tower | MacDonald House | Marina One
Marina Square | Samsung Hub | UIC Building | Westgate Tower
Australia | China | Indonesia | South Korea | Taiwan| Thailand
More about JustCo: Website | Facebook | Instagram| YouTube
Photo & Video Disclaimer
Please note that photographs and/or videos of you may be taken during this event/seminar for publicity and/or marketing purposes.
The photographs and/or videos may be published on our website or internal newsletter and/or circulated to the press and other media organisations for publication, transmission or broadcast.