Essential Human Movement: Assessments & Corrections for 7 Crucial Movements
Description
Essential Human Movement Assessments and Corrections
The IACP is pleased to sponsor and host the return of Dr. Ed LeCara, back to Idaho, in order to teach his in-depth version of the Essential Human Movement Assessments and Corrections class that he briefly introduced at the 2016 IACP Convention and Exposition and is teaching across the nation.
Please make a plan to join us for the 16-hour, in-depth course on Essential Human Movement Assessments and Corrections: Clinical findings & Corrective Strategies to enable improved human movement.
Although large amounts of education about improving patients mobility has been emphasized in recent years, identifying patients areas of instability and ways to correct those areas with corrective exercise strategies has not. This course is designed for the manual therapist to take the common dysfunctions they see in their practice and apply a strategy to correct those dysfunctions to improve the quality of movement and be proactive in injury prevention.
Day 1 - will focus on assessing human movement and identifying the common faults found in a Fitness Environment. (8 hours - 8:30 am to 5:30 pm)
Day 2 - will focus on the corrective strategies to improve movement with a goal of injury prevention and improved performance. (8 hours - 8:30 am to 5:30 pm)
READ THE FULL COURSE OUTLINE HERE »»
FAQs
Are Continuing Education (CEs) credits being offered for this seminar series?
The 16 hours of qualified CE credit HAS BEEN APPROVED for Chiropractic Physicians in the State of Idaho.
What should I bring / wear to the event?
All equipment and seminar information is included in your registration fees and will be provided to during the session. Plan to wear comfortable clothes that will allow you to demonstrate and practice specific movement and exercise techniqies.
Please feel free to bring a water bottle and a snack to compliment the snacks and refreshments that will be available over the course of the seminar days.
Where can I contact the organizer with any questions?
(208) 424-8344 / ed@idchiro.org
Is my registration/ticket transferrable?
Your ticket or registration is transferrable, but you must contact the IACP and request the transfer so that proper certification documentation is prepared for the actual seminar attendee.
How do I qualify as for New-IACP Member registration costs?
Complete the IACP membership registration and submit it to the IACP within 24 hours of registering for the Essential Human Movement Assessments and Corrections Seminar Series. You can find the IACP membership package and additional information by CLICKING HERE.
Who is the class instructor?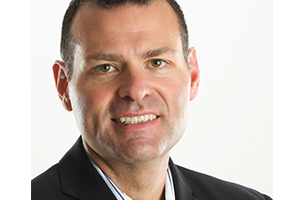 Dr. Ed Le Cara
PhD, DC, ATC, CSCS

Ed Le Cara, DC, PhD, ATC, CSCS
Board Certified in Sports Medicine and Rehabilitation
Dr. LeCara has worked as a strength and conditioning coach, athletic trainer, and chiropractor for over 20 years. He holds a PhD in Athletic Training with a research emphasis on lumbar instability and rehabilitation. He had this original research published in May 2014. Since 2000, he owned and operated SportsPlus in the San Francisco Bay Area where he helped endurance and high intensity athletes prevent and overcome injuries. He was the Vice President of Sports Science and Human Performance at 24 Hour Fitness Corporate offices in San Ramon, CA until March 2013. In addition, he held hospital privileges at the VA Northern California Health Care System in Martinez, CA from 2009 – 2013.
Ed moved to Dallas, TX in July 2014 to develop The KinetikChain. The KinetikChain delivers performance therapy for high intensity and endurance athletes by treating the muscular, skeletal and neurological systems of the body to enable people to live an active lifestyle.