Description
This class will focus on SharePoint content management essentials in SharePoint 2013 and Office 365. Attendees will learn how to take best advantage of content management capabilities in the products.
Note: Seats are limited in this class and it usually sells out fast. Please register soon if you plan to attend.
This is a jam-packed class with Lots of real world information and demonstrations taught by Jamie McAllister, Microsoft SharePoint MVP and a solution architect.
Bonus materials: You never walk out empty handed from our classes. We provide you with deliverables / files you can use right away in your environment.
Deliverables of this class include:
Library templates with metadata and views

Javascript sample

Complete recording of the class for you to keep

30 days access to VisualSP site (900+ tutorials on the site)
All included in the price of the class!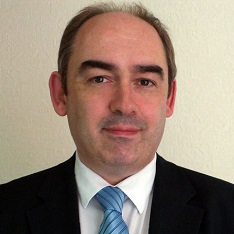 CLASS OUTLINE

Overview of SharePoint 2013 and SharePoint Online sites
SharePoint 2013 ships with various site templates intended for different types of collaboration and information sharing. In this section we'll look at the general makeup of the sites and their purpose.
The basics: SharePoint Lists
The foundation of information storage in SharePoint is the List. We will look at how lists behave, what lists you get out of the box, and how they are best used.
Libraries and Document Management
Once we begin to store documents in libraries we get access to a large number of extra features to improve quality and aid collaboration. Here we look at those features in detail.
Quality Control of Content
SharePoint ships with many features to control quality of content. Here we'll look at some of the key features which are often misunderstood such as versioning, validation, and content approval.
Organizing Your Documents
Many organizations store content in SharePoint libraries much as they would in shared network folders. This can work, but in general this approach misses many of the advantages offered by SharePoint. In this section we'll look at organizing our content using metadata and views, and the huge benefits that brings.
Deliverable: Library Template with Views and Metadata included
Security and Permissions
We have access to a very powerful security model in SharePoint, but this has positive and negative aspects. Here we'll gain an understanding of how to get the best out of security and permissions.
Large scale Document Management
Modern businesses can easily accumulate millions of electronic documents in a short space of time. The platform allows us to manage these volumes, and we discuss how this is achieved.
Deliverable: Javascript for Document Searches

Working with Office Tools
SharePoint 2013 is designed to work well with MS Office. Here we'll examine how the different tools work with Lists and Libraries to add extra value to our work.
Records Management and Compliance
An increasing amount of legislation exists to dictate how company documents should be handled, stored, and secured. Here we look at the Records Management features of SharePoint to see how it can assist in our Compliance efforts.

Summary and Wrap Up
We summarize what we have learned today as well as open up for Live Q & A.