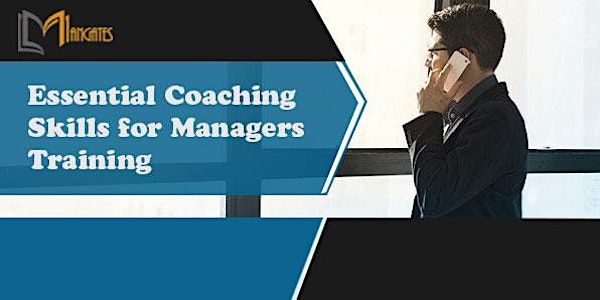 Essential Coaching Skills for Managers 1Day Virtual Session-Newcastle,NSW
Catering to the demands of busy professionals, our virtual training programs are as effective as face-to-face learning.
Refund Policy
Refunds up to 7 days before event
About this event
Course Overview:
Successful organizations realize that to be truly successful, employees must perform at their very best. In this one-day Management Coaching course, you will harness a coaching mindset and leverage proven coaching techniques to develop the potential of your employees, learn what it means to be a coach vs a manager, enhance your leadership abilities, and foster a supportive environment that benefits individuals and your organization.
Course Topics:
● Establishing your coaching baseline
● Developing coaching questions
● Utilizing "coaching cards" to elicit individual needs and values
● Applying practical coaching techniques to real and simulated situations
Course Feature:
You Will Learn How To:
● Apply coaching techniques to unlock employee potential and maximize performance
● Structure a framework for mutually effective learning and development
● Recognize and adapt to individual and situational differences
● Create a supportive environment that generates goodwill and engagement
Certification:
Once after the training, you receive course completion certificate from Mangates.
Who can Attend?
No formal prerequisites are required to attend this course.