Description
Essential Agile Patterns – Master Class
One of the key challenges for organizations, teams, and individuals who are learning and doing agile approaches to software development to determine – what does "Good" look like?
In this patterns-based workshop, join Bob Galen and guest presenters (Josh Anderson & Mary Thorn) as they explore mature patterns for agile contexts, including:
Team & Development dynamics;
Quality & Testing dynamics;
Organizational dynamics;
Transformation dynamics;
and Leadership dynamics.
We'll try to keep all of the bases covered, as we explore our ideas on solid or best practices within agile contexts. But it won't simply be our ideas. We'll be leveraging your experiences and stories as well, so please come prepared to discover, listen, learn, and share.
You'll leave this session with a renewed vision for what mature, high-impact, and solid-outcomes agile practices look like. In other words, a view to "Good" and steps on how to improve towards that goal.
Learning Outcomes
Insights into the keys to effective teamwork and collaboration
What to focus on in the early and latter stages of any agile transformation
The role that leadership plays in successful agile contexts
Insights into different organizational structures that are most effective
Core guardrails that mature agile teams define and implement
Note:
This workshop is a mashup of several ½ day workshops that Bob has developed and presented at national and international conferences. This is simply one examples, that illustrate what we'll be covering:
Your workshop leaders
Mary Thorn
Ipreo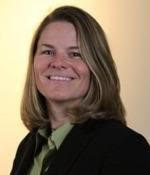 Chief storyteller of The Three Pillars of Agile Testing and Quality, Mary Thorn is director of agile practices at Ipreo in Raleigh, NC. Mary has a broad agile and testing background that spans automation, data warehouses, and web-based systems in a wide variety of technologies and testing techniques. During her more than nineteen years of experience with healthcare, HR, financial, and SaaS-based products, Mary has held manager- and contributor-level positions in software development organizations. A strong leader in agile and testing methodologies, Mary has direct experience leading teams through agile adoption and beyond.
Josh Anderson
Broadvine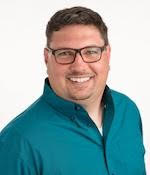 With four large-scale agile transformations under his belt, Josh Anderson has seen it all—good agile, bad agile, and other things sometimes referred to as agile. As the VP of product development at Broadvine, Josh is responsible for the company's agile adoption and all aspects of software engineering. He gives back to the community by speaking regularly at industry conferences and co-hosting an agile-centric podcast. Follow Josh on Twitter at @nosrednAhsoJ.
Bob Galen
Zenergy Technologies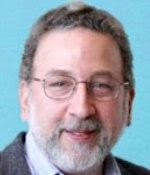 An agile methodologist, practitioner, and coach, Bob Galen helps guide leaders and teams in their pragmatic adoption and organizational shift toward Scrum and other agile methods. Bob is often called "a Coach of Coaches" because of his deep and broad experience in the agile arena. He is director, agile practices at Zenergy Technologies; president of RGCG, LLC; and a frequent speaker at international conferences and professional groups on topics of agile software development. Bob authored Three Pillars of Agile Quality and Testing, Scrum Product Ownership, and Agile Reflections. A prolific writer, blogger, and podcaster, Bob can be reached at bob@rgalen.com or at LinkedIn.