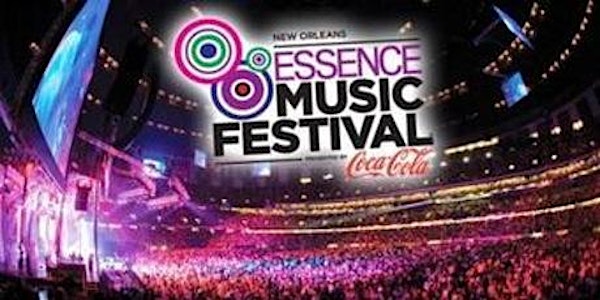 Essence Music Festival 2017
When and where
Location
Astor Crowne Plaza New Orleans 739 Canal St. @ Bourbon Street New Orleans, LA 70130
Description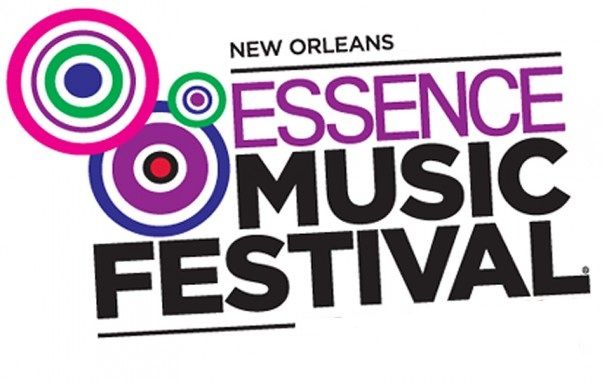 June 30-July 3, 2017 .::. 4 Days, 3 Nights
New Orleans, Louisiana
Neptune Travel Group is Travel Agency dedicated to booking affordable travel with easy payment schedule. We are not affiliated with Essence Magazine nor the Essence Music Festival, therefore, we do not sell Essence Music Festival Tickets and we will not include them in your travel package due to the various prices and seat preferences. We can provide air & hotel packages upon request, and include a link to the official Essence Music Festival event tickets once they are availabe for purchase.
Hotel ONLY Package Prices

(TRANSPORTATION NOT INCLUDED)
Rates Per Person
Single
Double
Triple
Quad
2 Double Beds
$1,045
$525
$375
$300
1 King Bed
$975
$490
$350
$280
For a limited time, you may add additional days to your package. Please e-mail for a quote, include the trip name, dates of travel, and number of people sharing a room in the email.
Email: Nina@neptunetravelgroup.com
PRICE INCLUDES
Three night's hotel accommodations at Astor Crowne Plaza New Orleans
Room Taxes & Fees
NOT INCLUDED
Transportation to New Orleans
Travel Insurance. Click here to purchase.
Essence Festival Music Tickets.
Hotel Parking
PAYMENTS PER PERSON
Early Bird Deposit - $75.00
Regular Deposit - $100.00
April 28, 2017 – Balance due, if any
*Payment plans are provided as an extra convenience; please adhere to the payment schedule to avoid possible trip cancellation. Late fees are strongly enforced after the final balance deadline.
**Installment payments due on the 15th of each month of $75.00 or more. A minimum payment amount equal to one room night plus tax must be paid by January 31, 2017.
***Joining the trip after a payment deadline, pay the $100.00 deposit and continue payments as scheduled. You may also pay more to catch up on payments.
HOW TO SECURE YOUR PACKAGE
Register and pay deposit above for each traveler. On the registration form you will select package type, and other preferences.
Submit payment (methods outlined below). Your room will not be confirmed until all parties sharing one room have completed the initial deposit, otherwise you will be placed at the occupancy for the amount of deposit received.
Purchase travel insurance online to protect your travel investment.
BALANCE MUST BE PAID IN FULL BY FRIDAY, APRIL 28, 2017.
EASY PAYMENT METHODS
Pay online : Click within the invoice and enter the amount you want to pay. Your invoice will be updated automatically: https://neptunetravelgroup.freshbooks.com. It will take 3-5 business days to post because it will send as an e-check.
Bill Pay (through your bank): to Neptune Travel Group, P.O. Box 311467, Atlanta, GA 31131
PayPal Direct to: payments@neptunetravelgroup.com
Mail Check or Money Order payable to Neptune Travel Group, mail to:
Neptune Travel Group
Attn: Essence Festival 2017
P.O. Box 311467
Atlanta, GA 31131
POLICIES
You must be 21 or older to attend this event.
All payments are non-refundable and non-transferable due to contractual agreements with the hotel.
If you cannot go, you may change the name of the reservation up until March 17, 2017.
The hotel will require a credit card upon check-in for incidentals.
This hotel has a Smoke Free policy. The hotel will charge a minimum $200.00 cleaning fee to guests who smoke in their room.
BALANCE MUST BE PAID IN FULL BY FRIDAY, APRIL 28, 2017.
TRAVEL INSURANCE is available. Please call for rates.
CONTACT US
Fran with Neptune Travel Group
P.O. Box 311467
Atlanta, GA 31131
MAIN 1-855-5NEPTUNE or 855-563-7886
FAX 404-549-4392
EMAIL nina@neptunetravelgroup.com
WEB www.neptunetravelgroup.com
Have questions about Essence Festival 2017? Contact Nina with Neptune Travel Group.