| | |
| --- | --- |
| Essence Music Festival 2014 | |
Event Details
Join 3D Paradise Travel at one of the hottest music festivals of the year 
Essence Festival 20th Anniversary
July 4 - 7, 2014
New Orleans, LA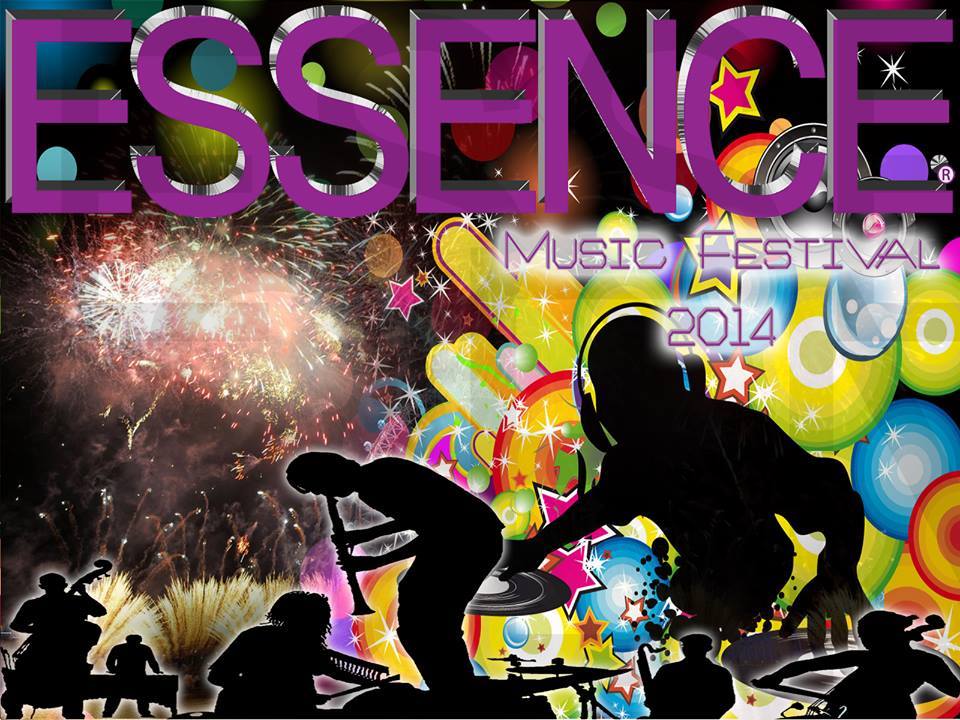 Enjoy the sights and sounds of the Mainstage Performances and the intimate Super Lounges. Enjoy the Empowerment Seminars, Cultural and Community Programs, Day Parties, Food, People, Celebrities, Meet New People, and so much more. Please be advised, 3D Paradise Travel is not affiliated with Essence Magazine or Essence Music Festival… We provide travel arrangements with convenient monthly payments giving you the opportunity to experience what the Essence Festival has to offer. 
Complete Travel Packages:
-Roundtrip Luxury Party Bus Transportation from Atlanta to New Orleans
-3 Nights at Hotel St. Piere In the heart of the French Quarter, 2 blocks away.  Walking distance to Cafe Du Monde, Jackson Square, Royal Shopping, historic sites, museums and galleries  Frenchquarterinns.com
-Flowing Alcohol Beverages on Bus
-Snacks on Bus

-Souvenir T-Shirt (only on luxury party bus)
-Movies, Music, Games on Bus
-Large Screen TVs, In- Motion Direct TV Satellite, Restroom and 2 stereos 
-Some shuttle service during the weekend
-Meet & Greet Saturday afternoon (Location TBA)
THE VIP LUXURY PARTY BUS
Front Lounge of Bus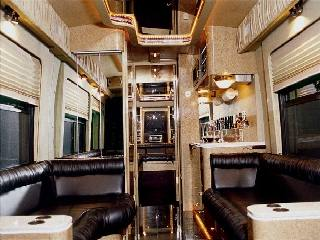 Back Lounge of Bus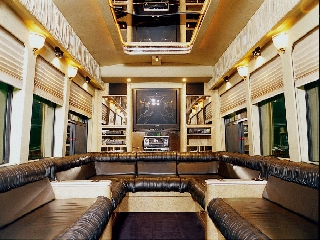 The Hotel St. Pierre 

Recommended by the New York Times' Travel Section's "Where to Stay" in New Orleans, the Hotel St. Pierre offers an unsurpassed blend of French Quarter charm and location at the best price. Historically authentic Creole Colonial cottages, dating back to the 1700's surround lush tropical courtyards, pools and fountains.
Enjoy a complimentary continental breakfast each morning in the New Orleans Jazz Museum Breakfast Room. Within our centuries-old Creole ramparts, you'll discover a quiet oasis in which to relax and enjoy your New Orleans experience. You are invited to step back in time into the romance of Old New Orleans and experience the history, ambiance and charm of the Hotel St. Pierre.
Check our online panoramic views of our lush courtyards, swimming pools and unique guestrooms. Come stay with us and experience New Orleans at a renowned French Quarter hotel.
*Free Continental Breakfast
*Valet parking only - $32.95 plus tax per day.
*Free High-speed wireless Internet access 
*Two swimming pools amid landscaped Louisiana courtyards and balconies
Hotel:
 Hotel St. Pierre
 911 Burgandy St.
 New Orleans, LA 70130
Hotel St. Pierre Full Travel (Hotel & Luxury Party Bus) Packages SOLD OUT
Single  (1 person in a room) - $1,145 per person
Double (2 ppl in a room) - $805 per person  
Triple   (3 ppl in a room) - $705 per person
Quad    (4 ppl in a room) - $630 per person
Hotel St. Pierre Only Packages (transportation not included)
Room Only - $880 (SOLD OUT)
Deposit/Payment Deadline
$250 - March 31
$250 - April 30
Final balances due May 15
MOTORCOACH "ONLY" PARTY BUS  - $95 per person (not VIP Luxury Bus)
(One Day Trip July 4-5, 2014 - from Atlanta to New Orleans)

-Flowing Alcohol Beverages on Bus
-Goodie Bag

-Games and Prizes
-Music and Movies

 Itinerary
July 4, 2014 - Depart Atlanta

 1am Eastern Depart The Parking Spot 2

 2am Eastern Depart Rainbow Drive

 11am Central Arrive Harrah's Casino New Orleans

 *11am(Central July 4th) - 1:30am(Central July 5th) FREE TIME*

 - Please be back at Harrah's at 1:30am. We will depart promptly at 2am Central Time.

 July 5, 2014 - Depart New Orleans

 2am Central Depart Harrah's Casino New Orleans

 12pm Eastern Arrive Rainbow Drive

 12:45pm Eastern Arrive The Parking Spot 2

Policies
-All payments are non-refundable due to contractual agreements with the hotels and motor coach companies.
-Please review our Policies at http://www.3dparadisetravel.com/14.html  
-It's important to stay within our within the deposit and payment deadlines. Your space can be re-sold for failure to adhere to monthly payment schedule.
-Late payments for the payment plan deadlines will result in 3% late fee or cancellation.  

-All motorcoaches will have alcoholic beverages served on them.
-Everyone must be 21 or older to ride the motorcoach. (Id's will be checked before boarding the bus)
-It is imperative to make sure each person in your group is making payments in a timely manner.  If your roommate(s) back out, you will be required to pay a higher rate.
-Credit card may be required at hotel check-in for incidentals.
-Hotel prices & offer subject to change if not booked at current prices.
Contact Us
 3D Paradise Travel
 "Delivering Dream Destinations"
 (404) 610-8149
 Like us on Facebook
 www.facebook.com/3dparadisetravel
 Twitter
 @3paradisetravel
Where

NEW ORLEANS, LA

New Orleans, LA


Organizer
3D Paradise Travel, LLC
3D Paradise Travel, LLC is a licensed full-service Atlanta-based travel and events agency, "delivering dream destinations" in paradise worldwide. We specialize in leisure, individual, group, organization and corporate travel and event services.
Services offered include, but not limited to" cruises, all-inclusive resorts, getaways, events, festivals, reunions, youth teams, fundraisers, custom packages, etc. Select from our pre-packaged travel or allow us to customize your experience for you or your group with convenient budget and affordable payment plans (when available).
3D Paradise Travel would like to take you to paradise, contact us today to coordinate your next exciting travel destination or event plans.
Contact:
Phone: (404) 610-8149
Essence Music Festival 2014