Description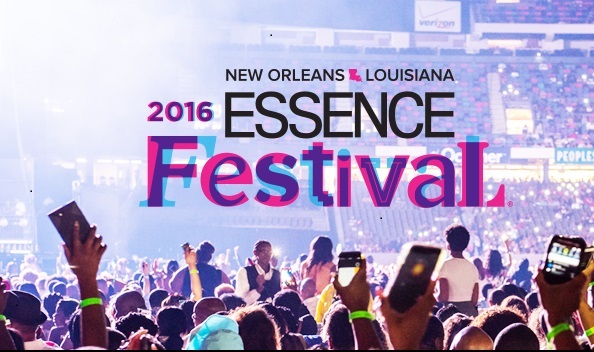 Two Ladies and a Trip Presents:
Essence Festival Party Bus, New Orleans LA
Sat. July 2nd 2016
Atlanta Bus
Leaving 6 a.m. The Parking Spot 2
Leaving New Orleans -12:00 a.m. Harrah's Casino
Macon Bus
Leaving 6 a.m. Wal-Mart Gray Hwy
Leaving New Orleans -12:00 a.m. Harrah's Casino
Best of Both Worlds Party Bus
We will play the hottest R&B and Hip Hop music from the mid 90's until today. This bus is for the professional by day, weekend warrior by night! Get ready for some grown and sexy fun! We will provide drinks, games and giveaways, hospitality suites and souvenir T-Shirt....Don't forget we also give out several STRONG DRINKS!!! Although we provide the drinks Please feel free to BYOB!
Essence Party Bus Edition
Featuring our Famous
Mix Drinks
Jello Shots
Games
Giveaways
Hospitality Suite (Additional Option)-$45
Souvenir T-Shirt (Additional Option)-$20
And our World Famous TLT TWERK CONTEST!!!
BYOB!!!
*We also offer a hospitality suite at a four star hotel for those that want to recharge their batteries before more fun. The hospitality suite will come with comfortable eating, phone charging areas and optional food and drink discount vouchers. Purchasing a hospitality suite is STRONGLY ENCOURAGED!! We will be in New Orleans all day. If you need to rest this is a perfect option. The cost for the hospitality suite is $45 per person
Souvenir T-Shirts: to remember your Two Ladies and a Trip Essence 2016 experience. T-Shirts are $20
Combo Package Deal: Party Bus+ Hospitality Suite+ T-Shirt for $160
NOBODY parties like Two Ladies and a Trip Travel Agency.
Let's have fun for Essence Weekend.. The TURN UP IS REAL!!
**Hit us up at 678-541-8074
or twoladiesandatrip@gmail.com
Our TRIPS SELL OUT
Seats are selling fast!!
#Let's TURN UP IN THE NO!!
#STR8 TRIPPIN!!
**MEN ARE WELCOME!!!!!!!
ALL PAYMENTS ARE NON-REFUNADABLE AND NON-TRANSFERABLE
*TICKETS TO ESSENCE FESTIVAL TICKETS ARE NOT INCLUDED . CONCERT TICKETS SHOULD BE PURCHASED SEPERATLEY .
Reserve your seat today before they sell out!!!
Travel Policy:
Any bodily fluid clean up fees will be passed on to ONLY the responsible party. PLEASE know your drinking limits!!! The cleaning fee ranges from150-250 dollars. Acknowledgement and agreement of all policies.
Payment Policy:
All Payments are Non-Refundable and Non-Transferable
Contact Information:
For questions please email us at twoladiesandatrip@gmail.com or
678-541-8074
ESSENCE Music Festival
ESSENCE Music Festival
ESSENCE Music Festival
ESSENCE Music Festival
ESSENCE Music Festival
ESSENCE Music Festival
ESSENCE Music Festival
ESSENCE Music Festival
ESSENCE Music Festival
ESSENCE Music Festival
ESSENCE Music Festival
ESSENCE Music Festival
ESSECNE Music Festival
ESSENCE Music Festival
ESSENCE Music Festival
ESSENCE Music Festival
ESSENCE Music Festival
ESSENCE Music Festival
ESSENCE Music Festival
ESSENCE Music Festival
ESSENCE Music Festival
ESSENCE Music Festival