Description
TNRtravels presents the 2018 Essence Festival for 4 days of culture, music and entertainment at the 24th Annual Essence Fest in New Orleans Louisiana.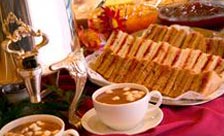 The Essence Festival, known as "the party with a purpose", is an annual music festival which started in 1995 as a one-time event to celebrate the 25th anniversary of Essence Magazine. It is the largest event celebrating African-American culture and music in the United States. Locally referred to as the Essence Fest, it has been held in New Orleans, Louisiana every year since 1994 except for 2006, when it was held in Houston, Texas due to Hurricane Katrina. It features artists simultaneously performing on the main stage as well as four standing-room only superlounge stages.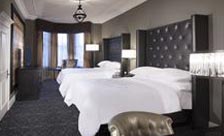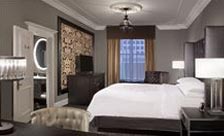 Single occupancy- $876
Double occupancy- $438 pp
Triple occupancy-$292 pp
Quad occupancy-$219pp
Prices include daily breakfast buffet and total stay!!!
Add air and trasportation for an additional fee!!
Early concert ticket sales Aug 10th!!!
Reserve your spot today!!!
Contact: TNRtravels@yahoo.com
734-323-0833
A NEW ORLEANS HOTEL THAT RADIATES HISTORYLe Pavillon hotel is in the heart of New Orleans conveniently located in the Central Business District, a short stroll to the French Quarter, Riverfront attractions, Convention Center, Superdome and major shopping. From our standard hotel rooms to the Presidential Suite, guests enjoy wonderful amenities and services in a beautiful setting. Listed on the National Register of Historic Places, our hotel is furnished with exquisite antiques and works of art. Dine in our signature restaurant, The Crystal Room, or in the comfort of your guest accommodations. Spend a day relaxing by the rooftop swimming pool or take part in the many annual festivals that happen in New Orleans, such as Mardi Gras​, Jazz Fest and Christmas New Orleans Style. Our concierge will be happy to assist you with your New Orleans sightseeing plans.