Description
Wyndham French Quarter 5 Night Hotel Packages July 4th-9th, 2018
Wyndham French Quarter 4 Night Hotel Packages July 5th-9th, 2018


Wyndham French Quater 3 Night Hotel Packages July 6th-9th, 2018
Submit your non-refundable $50 Deposit per person on the top right side of this page.
**Please note this is a mandatory deposit due per person to secure room due to hotel contractual obligations.
****Once you have submitted your $50 Deposit per person please complete our reservation form in order for our team to submit your reservation. If we receive your reservation and have not received your $50 deposit per person your reservation will not be created.
All Packages Include:
Swag Bags
Welcome Masquerade Party Four Points Bourbon St Food & Drinks Included Thursday, July 5th, 2018 7 pm to 11 pm
All White Party at Razzoos July 6th, 2018 12:00 pm-7: 00 pm
Bourbon Balcony Bull Riding Day Party Borbons Best 3 hours Open Premium Bar with Full Buffet. July 9th, 2018 1:30 pm-4:30 pm
Optional Add-Ons
All White Boat Party
Air
Transfers
Trip Protection
_________________________________________________________________________________________
GENERAL INFORMATION & POLICIES
Reservation deposit fee of $50 per person is non-refundable and non-transferable. This fee will lock in your package price and reserve your room.
All payments are non-refundable and non-transferrable.
Please register in your Full Legal Name as it appears on your government-issued identification.
Rates are not guaranteed until deposit is received.
The initial deposit per guest(s) will hold your room at the quoted rate.
Room rates are based on the total occupancy.
If Double, Triple or Quad Occupancy is selected as your package, each guest(s) must pay their initial deposit within 5 days of booking.
Please adhere to the Monthly Payment Schedule.
Monthly payments must be made to secure your reservation.
It's important that you stay within the monthly payment deadlines. Jenita Travel will send out a monthly reminder of your amount due. You are responsible for making the monthly payment on time.
All guest(s) on the reservation must be up-to-date with payments.
Payments received 5 days after the due date will incur a $25 late fee per person.
Any late fees applied to your reservation do not go towards or decrease your reservation balance.
Please notify Jenita Travel of a missed payment or cancellation in writing to support@jenitaonline.net or by calling 678-435-9683. You will be required to sign a notice of cancellation. If no contact is made within 10 days of a missed payment Jenita Travel will assume you have canceled your reservation.
If cancellation occurs and the occupancy of the room falls below the initial occupancy, payments must be paid to satisfy the adjusted room rate. Any new guest added to the reservation will have to make all scheduled payments up-to-date.
The Hotel will require you to present a valid photo ID, credit or debit card at check-in. The card is required for any mandatory fee as well as any additional hotel incidental charges such as parking, phone calls or mini bar charges which are not included in the room rate.
No name changes after 5/15/2018.
Room assignment is at the Hotel discretion
Any requests such as room locations, connected rooms or joining rooms will be submitted. The hotel will do their best to meet the request, but it's not Promised.
Accommodations and events are subject to change at the Hotel or Vendor discretion at any time.
To Purchase concert tickets online CLICK HERE Jenita Travel can also assist you with purchasing tickets to the concert but payment is due in FULL at the time of booking.
The event is capacity-controlled and may sell out quickly.
Airfare is not included.
Meals are not included.
Transportation not included.
Travel Insurance is not included but we strongly recommend you protect your investment. Jenita Travel will provide a resource to purchase Travel Insurance.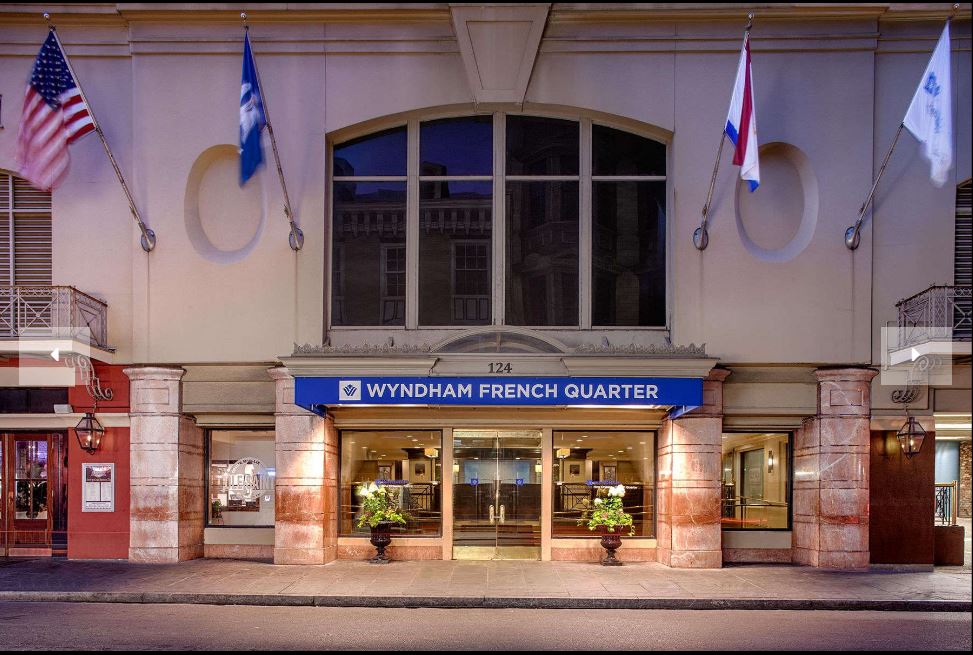 Situated at the bustling crossroads of Royal and Canal Streets, our 100% non-smoking hotel offers a prime location in New Orleans' renowned French Quarter. Serene, comfortably-appointed rooms and upscale amenities—including the Quarter's only indoor heated hotel pool—offer travelers the perfect home base to enjoy Mardi Gras, the city's many music festivals, sports events, conventions, or a special getaway.
With onsite valet parking, the city's historic streetcars right outside our door, and so many major attractions within a short walk, exploring the Big Easy is easier than ever.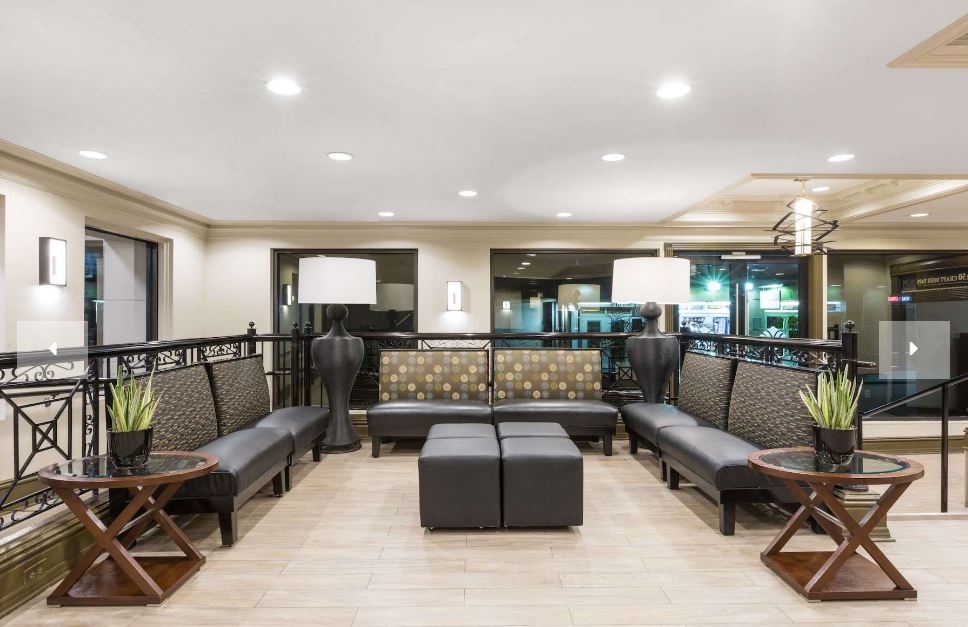 Hotel Information & Services
100% Non-Smoking Property
Early Check-In Available
Late Check-Out Available
Concierge
Copy Service
Dry Cleaning
Housekeeping
Laundry/Valet
Porter/Bellmen
Restaurant
In-Room Safe

Safe Deposit Box
Wake-Up Calls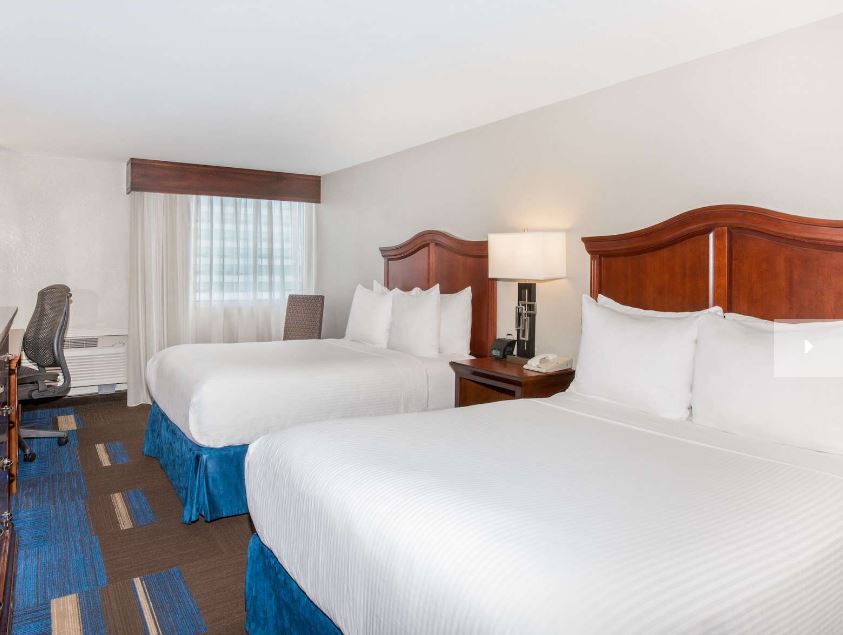 Room Amenities
Connecting Rooms (select rooms)
Crib (available by request, free)
Free WiFi
Microwave & Refrigerator (available by request, fee)
Rollaway (available by request, fee)
Telephone (local and long distance available, fee)
Television (cable, pay per view movies)