Description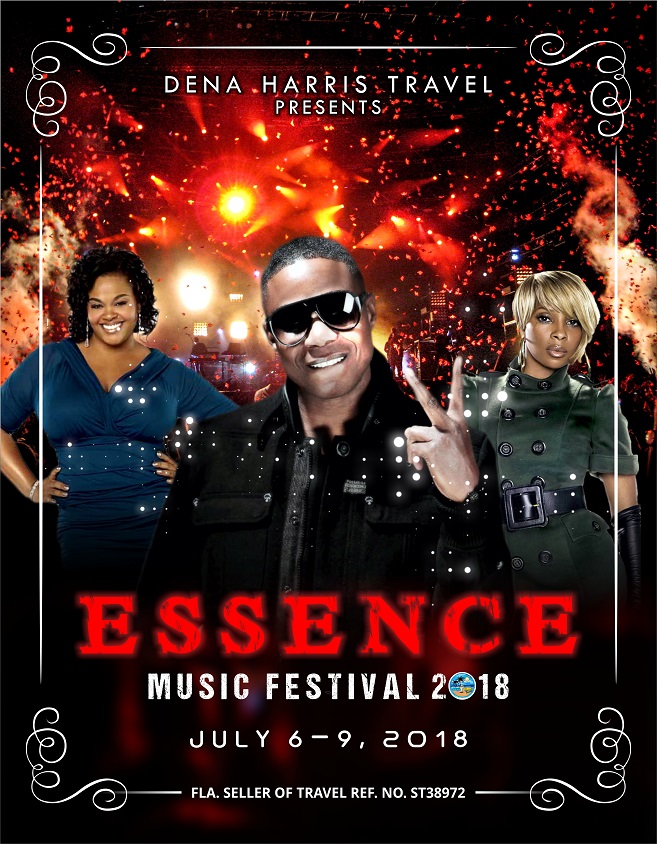 ESSENCE FESTIVAL 2018
Essence Festival 2018 is going to be on FIRE! The girls are hyped! The guys are smiling! And the couples are looking forward to experiencing everything this EPIC weekend and New Orleans has to offer! We are not affiliated with Essence Magazine, Essence Music Festival or its participating artist, celebrities, or guests. But we provide a confidential, professional, worry free booking experience to help you get there! Hotel Mazarin, Hotel LeMarais, and Royal Sonesta are 3 fantastic hotels with excellent locations in the heart of the French Quarter. We offer deluxe and premium party packages that will help you maximize every minute of this action packaged weekend, as well as; flight assistance and comfortable relaxing motor coach transportation from Jacksonville, Florida. Prices start at $325 per person for quad occupancy. Lock in for as low as $50 per person for a limited time. Don't play with it this year ladies and gentlemen! Procrastination is not your friend!!
HOTEL MAZARIN - HOTEL LEMARIAS, AND ROYAL SONESTA
Yes, We have great rooms available!
Yes, We offer a payment plan!
Yes, We offer party packages!
Yes, We offer concert tickets!
Yes, We offer Motor coach transportation from Jacksonville, Florida
CONTACT EVENT SPONSOR FOR MORE DETAILS-
Email- denaharristravel@bellsouth.net or contact Dena Harris Travel on Facebook.