ESSEC Global BBA academic consultation - Oct 2019 - Jakarta, Indonesia
Description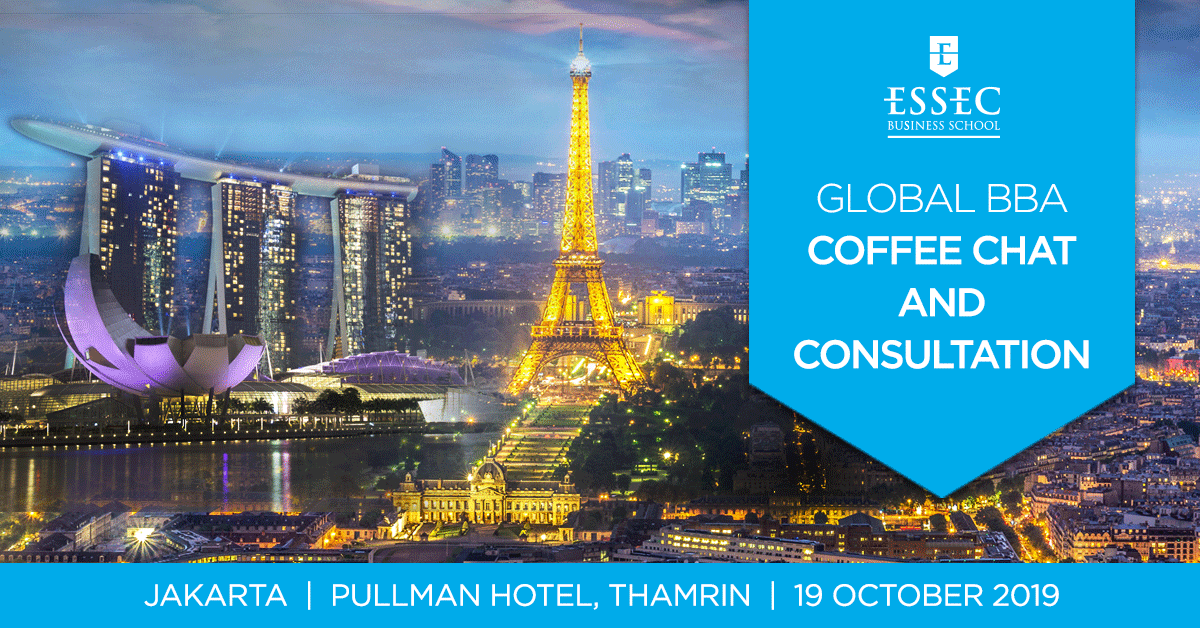 Meet ESSEC Business School in Jakarta this October
Does your choice of a bachelor degree let you develop a global career and strong corporate networks worldwide? Let ESSEC's top-ranked undergraduate program, Global Bachelor in Business Administration (Global BBA) open your horizons to European and Asian markets via our bi-campus study experience and internship opportunities. Come have a coffee chat with our program advisor and learn how our program can fulfill your career and academic ambitions with tangible benefits.
---
Date: 19 October 2019, Saturday - 11am to 12pm
ESSEC Global Business In Administration (Global BBA)
Program Highlights

ESSEC's Global Bachelor in Business Administration (GBBA) gives you a world-class education that combines cutting-edge knowledge and significant international exposure through our campuses in Singapore and France, global internships and exchange programs with top universities. You will also get to embark on promising career opportunities by leveraging on ESSEC's strong career services and extensive alumni network.
4-year full time program in English or French

Study in 3 different campuses (optional intercampus mobility)

6-12 months' international exchange with 165 options

10-16 months of professional experience

97% employability within 4 months of graduation

S$50,000 average starting annual salary
About ESSEC Business School
Founded in 1907 in France, ESSEC Business School is one of the world's top international business schools. Combining the best elements of top-ranked programs with significant global career exposure, our Master's programs include:

Master in Management

Master in Finance

Advanced Master in Strategy & Management of International Business

Master in Data Sciences & Business Analytics

MSc Marketing Management & Digital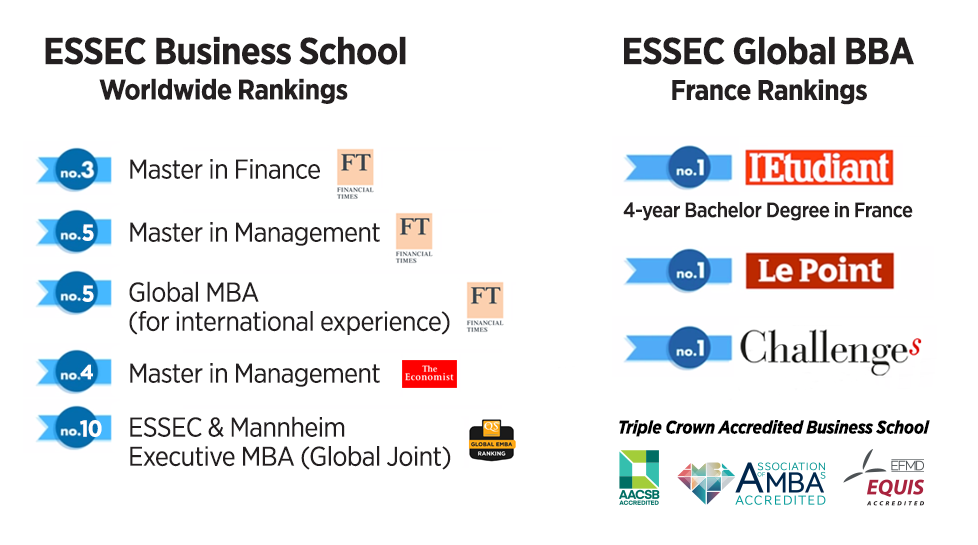 Best regards,
(Mr.) Kieren Tan
Senior Manager, Global BBA
ESSEC Business School, Asia-Pacific
kieren.tan@essec.edu
Tel: (65) 6413 9374 | (65) 9438 8767