Description
eSports just may be the next big disruption you've likely never heard of.
The emerging eSports industry is forecast to generate US$1.16 billion in 2017, with 258 million viewers. So where does the player fit in?
Join us on Dec. 13 from 9:00 a.m. - 10:00 a.m. (EDT) as we dive deeper into this emerging economic business model, and what it means for the future of sports and online gaming.
Our Speakers
David Hopkinson, COO, Maple Leaf Sports & Entertainment (MLSE)


David oversees all Ticketing, Suites, Premium Seating, Global Partnerships and Sponsorships, Digital and Social Media, Out of Home, Food & Beverage, and Retail Operations for MLSE. David has more than 20 years of sports and entertainment sales, marketing and leadership experience, and plays an influential role within the industry both in Canada and internationally.
Charlie Watson, CEO, SetToDestroyX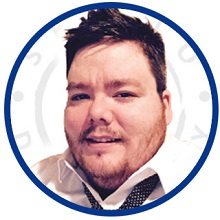 Charlie is an eSports executive with 8 years gaming industry experience & 15 years professional business expertise & management in diverse markets. SetToDestroyX is currently operating in 17 different esports titles on PC, Xbox One, PS4, Nintendo Switch and Mobile Gaming in genres such as FPS, FGC, Sports, MOBA and MMORPG. SetToDestroyX has won several competitive championships around the world and many in Canada.
Marissa Roberto, eSports Host & Brand Manager, Northern Arena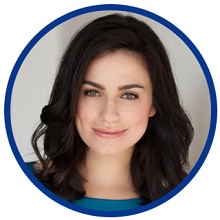 Marissa is a live stage host and Brand Manager for Canada's largest esports organizer, Northern Arena. She is an experienced TV, web and live event host, writer, producer, and director. She's also a savvy pop culture critic, movie reviewer, and espresso connoisseur. She's the former anchor of the geek-centric TV shows EP Daily and Reviews on the Run, and current host of Xbox Canada's community show XboxAllForOne.
How to watch
Join us live in person at the Waterpark Place auditorium, 88 Queens Quay W, Toronto.
To watch the event on Facebook Live, click here to like RBC on Facebook and stay tuned for the broadcast on December 13.
Click here to be taken to the WebEx. The audio should stream via your computer, and dial-in numbers are listed below. If you have any issues, call WebEx support at 888-447-1119 and select option two.
WebEx call-in details
Please dial in from Canada at 1-800-750-5849. If you have any issues, call WebEx support at 888-447-1119 and select option 2. The event number is 856 853 868.
For international, see below:
Australia 18 0070 1952
Italy 800788939
China unified 800 819 0037
Luxembourg 80028159
France 08 00 91 29 40
North America (backup) 647-722-9138
Hong Kong 800 962 091
United Kingdom 080 0528 4998