Location
Indiana Wesleyan University - Indianapolis North Education and Conference Center
3777 Priority Way South Drive
Indianapolis, IN 46240
Refund policy
Refunds up to 30 days before event
Eventbrite's fee is nonrefundable.
July Esports camps designed for fun, friendship and learning inside IWU's newly equipped esports center in Indianapolis.
About this event

IWU 1/2 day esports camps run for 5 days (Monday-Friday) and are intended for kids entering 5th to 8th grades. Camp themes will vary from session to session, so please read carefully and choose the session that best fits your gamer's interests. All sessions are designed to let the kids have fun, make friends and be creative. Camp curriculum is provided by our award winning partners at International STEM League (iNSL).
If you have a PROMO CODE, you can enter it to receive a discount. Be sure to click on the ENTER PROMO CODE link at the top of the registration page.

For the kids
If you like to play video games and hang out with friends, then you'll love this camp. Every day is set up to give you time to play, and you'll be in the room with other kids your age, so there'll be fun stuff we can do together offline too. Check out the camp themes to see which experience sounds best to you.
For parents / guardians
If you're looking for something fun, healthy and mentally stimulating for your kids to do this summer, then our esports day camp could be just the thing. Every day will include a healthy mix of video game play, plus fun and educational group activities. Each session features a particular esports game that becomes the inspiration for offline, applied learning lessons designed by our friends at iNSL. Our goal is to help campers to see how esports connects in interesting and practical ways to real world opportunities. The games and lesson plans vary from week to week. Check the camp themes to see which ones sound best for your family, or feel free to sign up for multiple sessions.
iNSL 5 Day T.E.A.M. Camps help gamers develop a cohesive teamwork strategy through group design projects that require individual contributions. Most camps include 3 or more "hands-on" STEM skills projects that build toward a showcase of the week's activities. Gamers take away a design portfolio that includes logbook notes, sketches, plans and projects to accompany time spent enjoying esports online.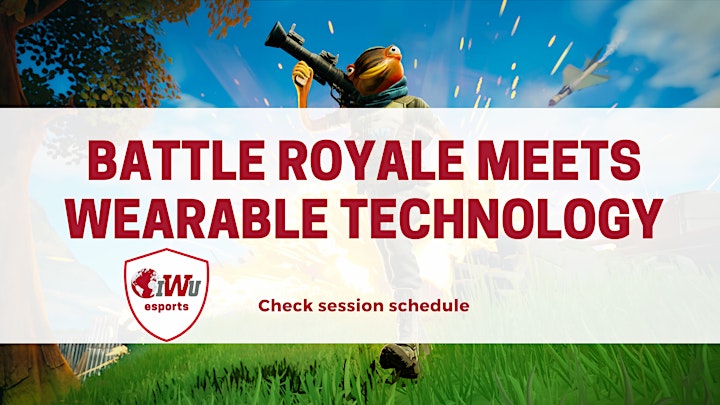 Crank up your Fortnite game as esports meets engineering and design. Build battles introduce soft circuits, electronics, and e-textiles to create team identities, fiberoptic badges and desktop mascots. Explore the interaction of gaming, technology and human-centered design as IWU hosts the iNSL War Cry Wearables Challenge. Registration: To reserve a slot be sure to select "Battle Royale Meets Wearable Technology" when you register. Available in Sessions 1 or 4 . See schedule below.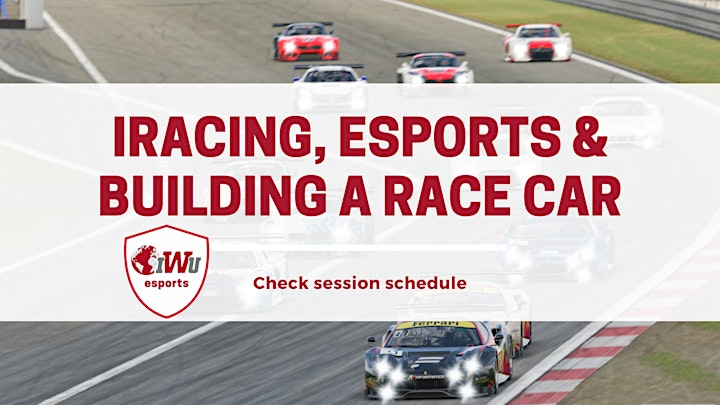 The race is on at IWU as student teams hit the track with coaches on the same simulated racing platform used by Indy, NASCAR & Formula 1 pros around the world. Develop your racing techniques while exploring the P.R., Performance, Peripherals and Prototyping that drive Esports sim racing. Design a sim rig, practice with Pro drivers, and compete for racing trophies as IWU brings you the iNSL iRacing T.E.A.M.S. Summer Challenge! Registration: To reserve a slot be sure to select "iRacing, Esports & Building a Race Car" when you register. Available in sessions 2 or 5. See schedule below.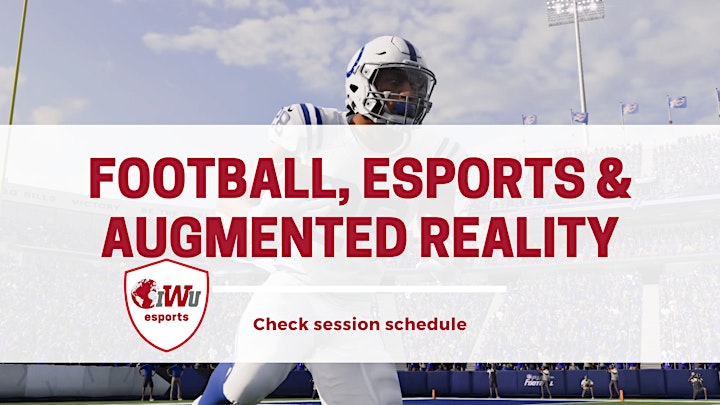 Calling all Madden NFL fans! Sports fans "Tackle Augmented Reality" between gaming sessions to design augmented reality apps and get "Down to a Science" in prototyping launchers that never miss moving targets! Football meets gaming and design as IWU hosts the iNSL Tackling AR Summer Challenge! Registration: To reserve a slot be sure to select "Football, Esports & Augmented Reality" when you register. Available in Sessions 3 or 6. See schedule below.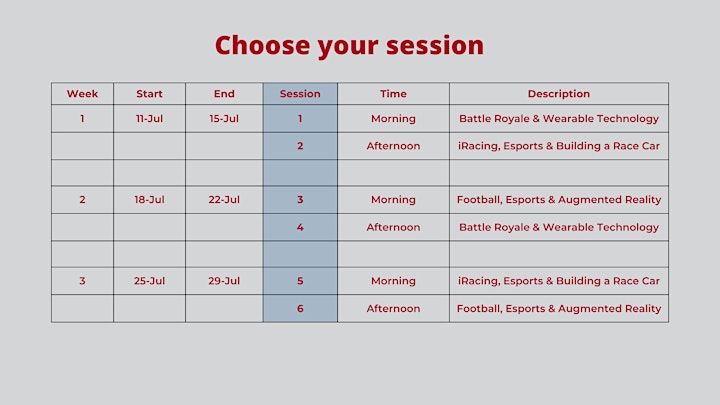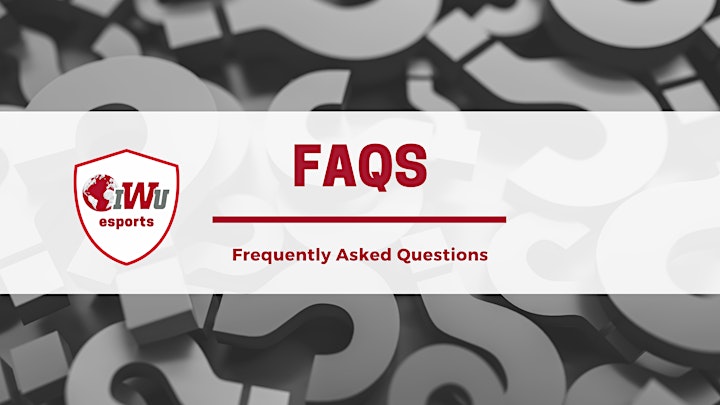 1. Should my gamer bring any gaming equipment?
No. There's no need to bring your own gaming peripherals. Everything will be provided
2. Should my gamer bring a smart phone?
Sure. Smartphones are not required for camp, but it's ok to bring them.
3. Will lunch be provided?
Lunch is not provided, but drinks and snacks will also be available daily. Please be sure to note any special diet requirements when you register.
4. Can we drop off early?
Yes. Early drop off can be arranged for morning gamers. Please contact pat.coyle@indwes.edu to request and arrange early drop off.
5. Can we pick up late?
Yes. Late pick up is possible. Please contact pat.coyle@indwes.edu to request.
6. Can we attend more than one session?
Yes. Families are encouraged to attend as many sessions as they like. See Registration Information for registration opportunities.
7. What are the cancellation policies?
Refunds are available up to 30 days prior to the start date of each session. Please note, however, our ecommerce provider, Eventbrite, charges approximately 5% administrative fee in addition to camp session price. The Eventbrite fee is non-refundable.
8. Where do I enter my PROMO CODE?
If you have a PROMO CODE, you can enter it to receive a discount. Be sure to click on the ENTER PROMO CODE link at the top of the registration page.
9. What if the session I want is sold out?
We are sorry for any inconvenience. We can only host a maximum of 12 gamers for each of the eight sessions. We will maintain a waiting list and try to accommodate folks if we get cancellations. Contact pat.coyle@indwes.edu to add your name to a waiting list for any sold out session.

About iNSL
The International STEM League is a 501C-3 Charitable organization dedicated to launching global problem solvers by expanding the number and diversity of students inspired to engage in STEM learning. iNSL was recognized for developing award-winning "scalable and exemplary" programs by Change the Equation & the STEMworks Database. iNSL's Board Chair and founder was named one of the 100 Women Leaders in STEM by STEMConnecter.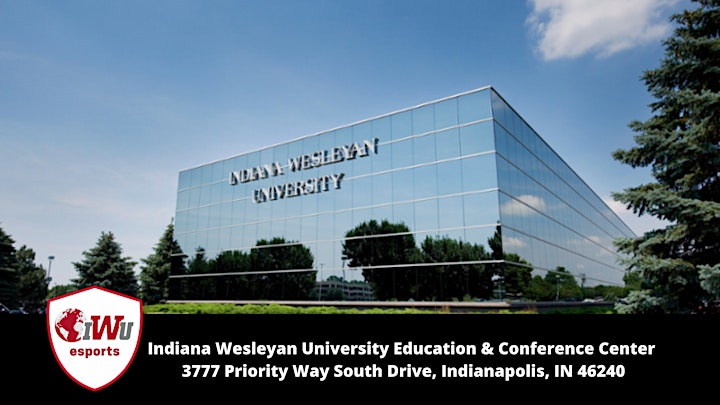 About IWU esports center
Indiana Wesleyan University is a Christ-centered academic community committed to changing the world by developing students in character, scholarship, and leadership. IWU is the largest, private university in the state of Indiana. Our adult & online education practice has 10 regional centers across Indiana, Kentucky and Ohio. Our Indy North location near 96th & Keystone (just north of 465) is home to IWU's esports center. This recently created esports environment is tailor made for gamers. It is stocked with high speed computers, consoles and everything gamers need to play and learn together.