Description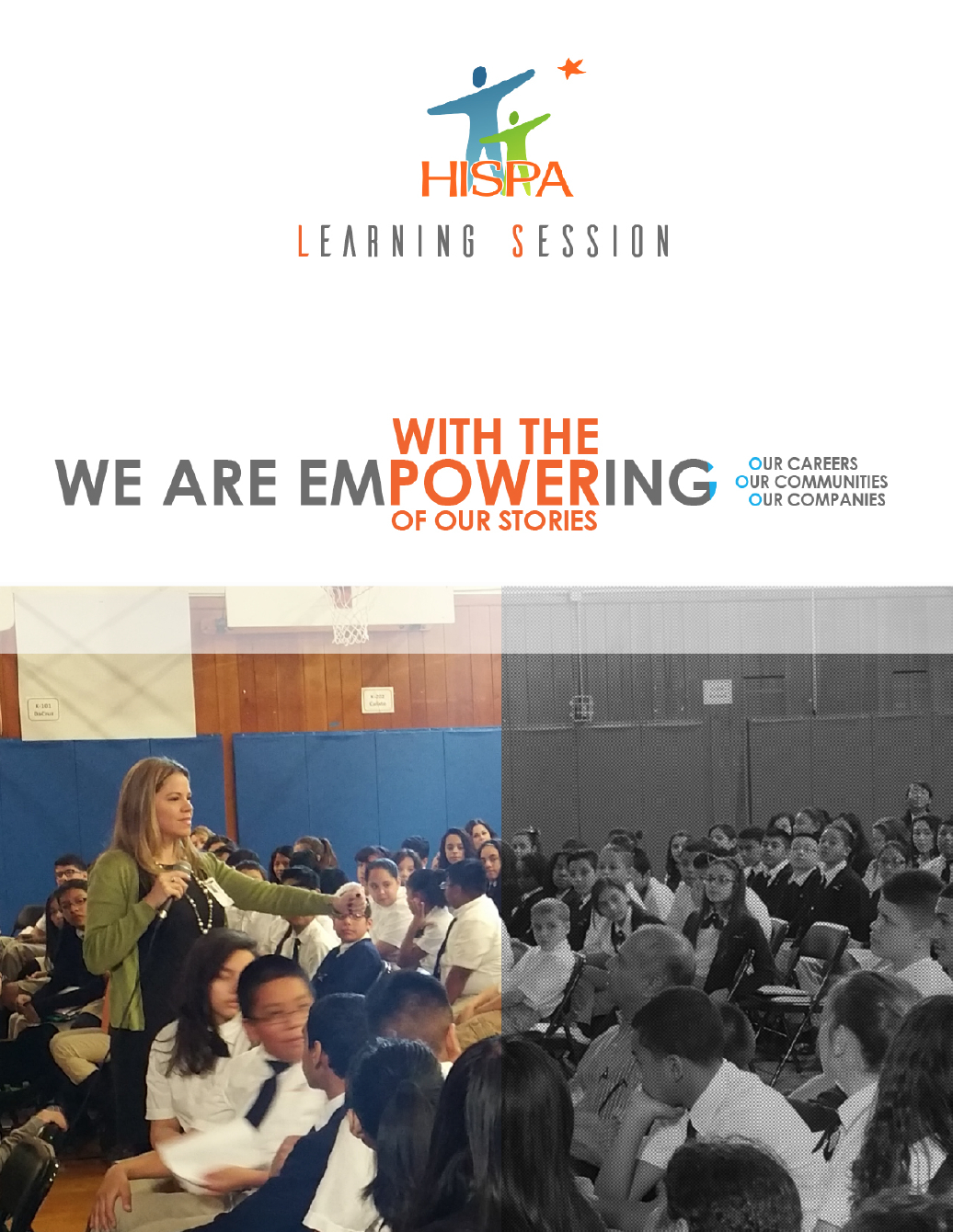 ESPN and HISPA invite you to join our Lunch and Learn, an informative session about our organization's history and mission and the life-changing role you can play as a role model for local Latino students.
The education needed to fully participate in the United States' competitive academic and economic markets is unevenly distributed across race/ethnic groups. While we have made great strides, the Latino dropout rate remains higher than that of Blacks, Whites and Asians. Lacking a high school diploma limits college access and career mobility. As the Latino population grows, such disparity poses increasingly significant social and economic concerns.
HISPA has mobilized over 2,000 Latino professionals to serve as role models to over 7,000 students. By becoming a HISPA Role Model, you will share your stories—your background, the obstacles you've overcome, and your personal and professional journeys—and demonste to local middle school students that they, too, can achieve their dreams through hard work and education.
Given the urgency of our work, HISPA has launched Vision 2020: our effort to recruit, train, and mobilize enough role models to share 20,000 inspirational stories with students by 2020. Join us and learn the many ways you can volunteer to support our mission and vision.
AGENDA:
12:00 PM Networking Lunch
12:30 PM Welcome Remarks by Oscar Ramos, ESPN Deportes Senior Director II
"With the Power of My Story" by Dr. Ivonne Díaz-Claisse, HISPA President and Founder
Testimonial by Gabriela Nunez, ESPN International | ESPNDeportes Manager of Communications
HISPA CEO Dr. Ivonne Díaz-Claisse's biography.
HISPA Miami Role Model Program Kick-Off and Recruitment Event.