Description

We look forward to celebrating with you...
Join Esperanza International for our annual gala, "Building the Community". We invite you to join us in Pasadena, California at Puchlik Design Associates for a delicious meal, live entertainment, and an evening of celebration and community! Our reception begins at 6pm, a delicious dinner will be served at 7pm followed by our program & entertainment at 8pm. For hotel recommendations, please contact program manager Celina Rodriguez: celina.rodriguez@esperanzaint.org.
Can't make it to Pasadena but still want to be a part of the celebration?
If you can't make the trip, you can still participate by purchasing bricks or bags of cement, building a wall, or sponsoring an entire home! Every purchase before October 1st will be featured in our event program.
Would you or your organization like to advertise in our Event Program?
We invite you to purchase ads in our Event Program, 1/2 page $375 & full page $700. Please send information you would like included in the program and any jpeg images by October 1st to Esperanza International program manager Celina Rodriguez: celina.rodriguez@esperanzaint.org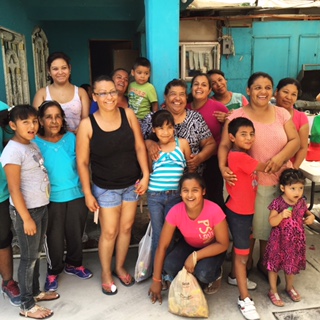 Pictured: Esperanza Mothers of Colonia Gabriel Rodriguez