Description
Make your own shoes? YES!
Make women's Flats or Wedge Espadrilles, or Toddler & Kid Espadrilles (This class is for ages 14 and up.) Scroll down to see more pix for ideas.

In this class you will learn to make shoes from our cute canvas fabrics and Dritz espadrille soles. You may sew a couple of seams on the sewing machine, then do the rest of the stitching by hand, or you may do all your stitching by hand. You are free to make your shoes as plain or as fancy as you like - embellish with embroidery, beads, trims or appliques - after you get started. (You may also choose to crochet or knit your shoe vamps as an option on your own.) You may want to drop in next door at the bead shop and choose a couple of special flat beads for your shoes!
Dritz® Espadrilles soles are the foundation of our DIY shoemaking program. Why? Because you can't make an easy-sew pair of espadrilles without them! The soles are made from natural rubber latex and jute, and each package includes a sewing pattern. Whole sizes only. The toddler-sized soles are available in whole sizes 3-11. Kid sole sizes 2-5, and women's sizes 6-10.** If you wear a half size, you will go up to the next whole size.
**NOTE: We have a limited number of each size. BEFORE registration, please call or email the shop at 504-302-9434, or info@uptowncraftworks.com and let us know the size you'd like to make in this class. We will let you know ASAP if we will have your size in stock for this class or if it needs to be ordered.
Materials included in this class to make one pair of fabric espadrilles: soles, canvas fabric, lining, heel stabilizer, cotton yarn, interfacing, darning needle. Extra pairs of soles can be purchased (for making outside the class) at 15% class discount.
You may choose your fabric from our selection of canvas fabrics - or you may bring your own fabric (canvas, duck or corduroy please). $38 class fee includes everything you need to make a pair of Espadrilles.
Once you learn to make one pair, you can make shoes for your entire family, all your friends - the world! Well, maybe a few just for yourself. And remember, Mardi Gras comes every year! Sequins? Purple or Gold glitter? (You're on your own with that!)
Creative kicks in just about two hours.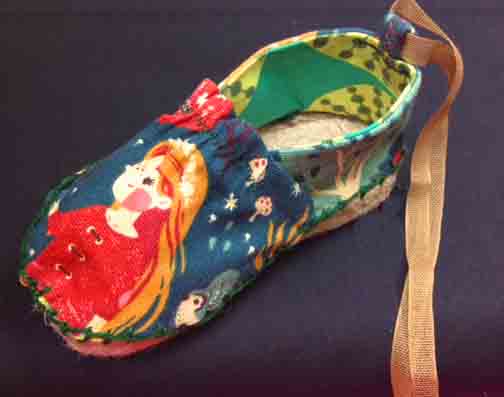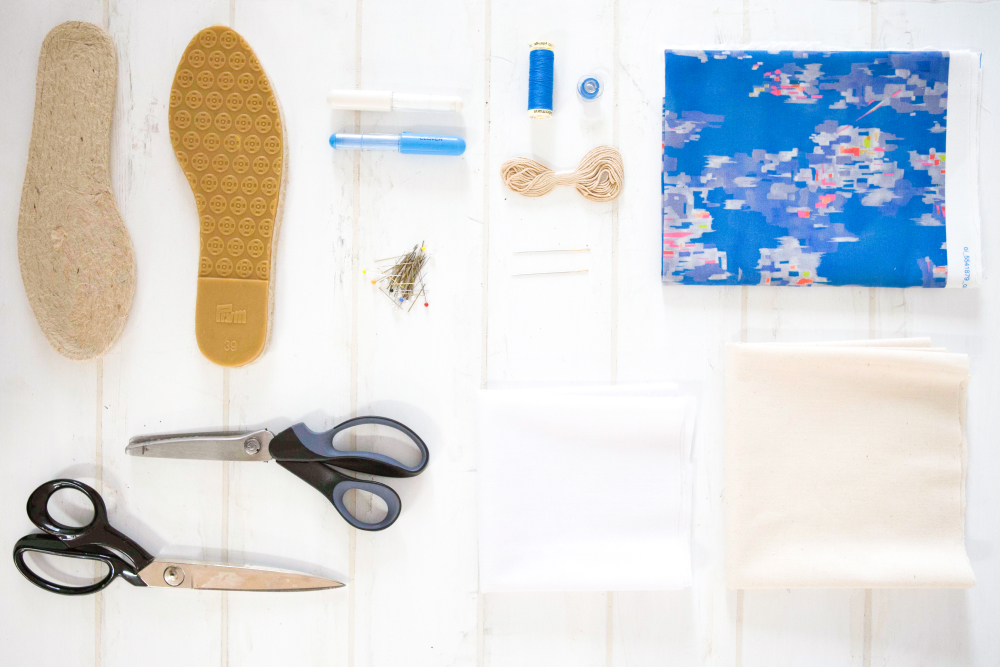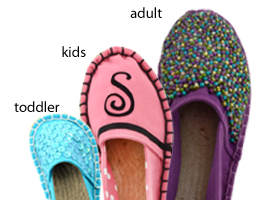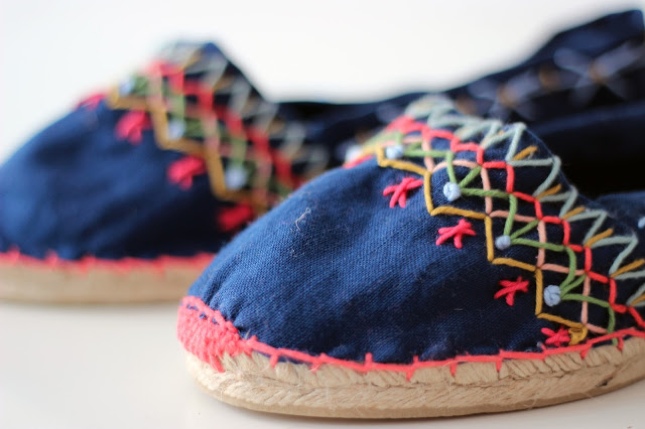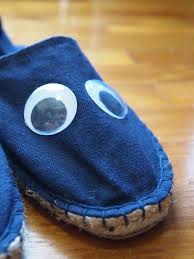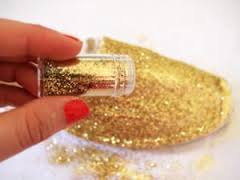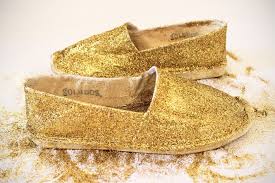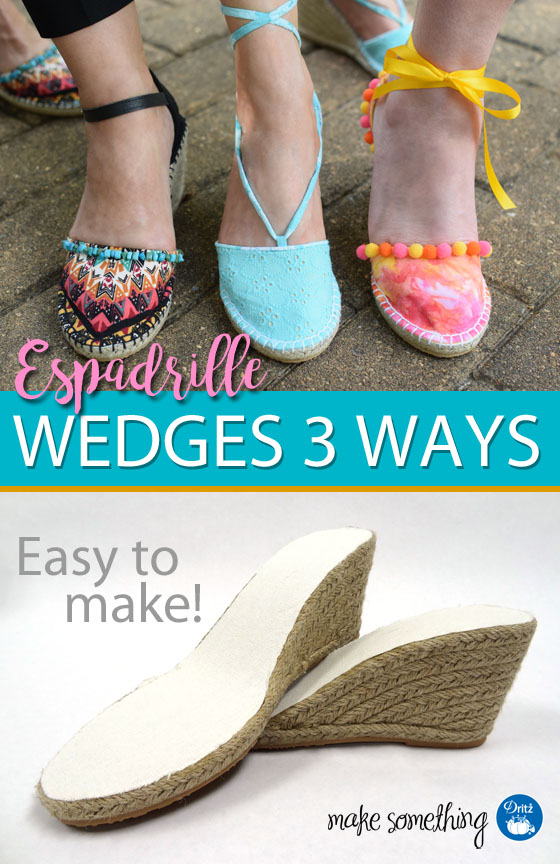 NOTE: The glitter photo is to give you an idea of what you can do. We will not be supplying glitter in this workshop because Emma does not want to clean it up. ;-)