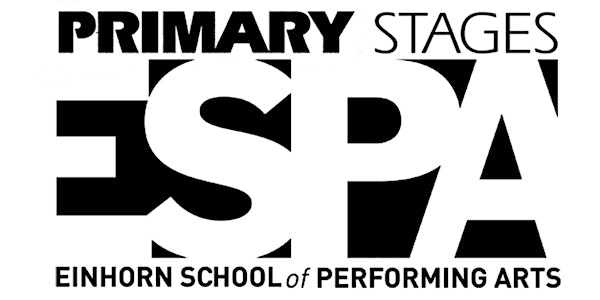 ESPA Fall 2018 Free Workshop: Alexander Technique
When and where
Location
Primary Stages Studios 307 West 38th Street Suite 1510 New York, NY 10018
Description
Primary Stages ESPA Free Workshop
Alexander Technique with Karen Braga
Wednesday, September 12
5:00pm - 6:00pm
Primary Stages Studio B
This ESPA Workshop is FREE and open to the public.
Before and after the Primary Stages ESPA Mixer, join us for a couple of special workshops to get a real taste of some of the classes ESPA has to offer!
Learn how to release tension, warm up your instrument, and overcome your nerves in those tense moments before an audition! Karen Braga, ESPA's Alexander Technique expert, will guide you through a few quintessential exercises to give you the freedom to take bigger risks and make stronger choices.
Want to learn more about Karen's 6-week Alexander Technique for Auditions class at ESPA? Click here for more information!
To register for our other events, click on the links below:
ESPA FREE WORKSHOP: On-Camera Workshop with Amelia Campbell and Anthony Arkin
4:00pm - 5:00pm
Primary Stages Studio B
On-camera work is in high demand, but transitioning from stage to screen can be tricky. Get some tips and advice from our favorite on-camera experts, Amelia Campbell (Tony-nominated Actor, Our Country's Good, A Streetcar Named Desire on Broadway, Netflix's "Mindhunter", Leaves of Grass) and Anthony Arkin (Actor and Filmmaker, I'm Not Rappaport on Broadway, "The Americans").
ESPA Mixer
6:00pm - 7:00pm
Primary Stages Studio A
We're opening our doors to newcomers and ESPAtriots alike. Come on by our Mixer for an evening of food, fun, and artistic inspiration, and meet some of the many people who call ESPA home! Share a drink, meet our faculty, and join us for a couple of free workshops to get a real tase of some of the classes ESPA has to offer.
ESPA FREE WORKSHOP: Getting It Written with Mat Smart
7:00pm - 8:00pm
Primary Stages Studio B
Hang out after the mixer to get your creative juices flowing! This series of writing exercises will push you outside your comfort zone, banish writer's block, and break all the rules.